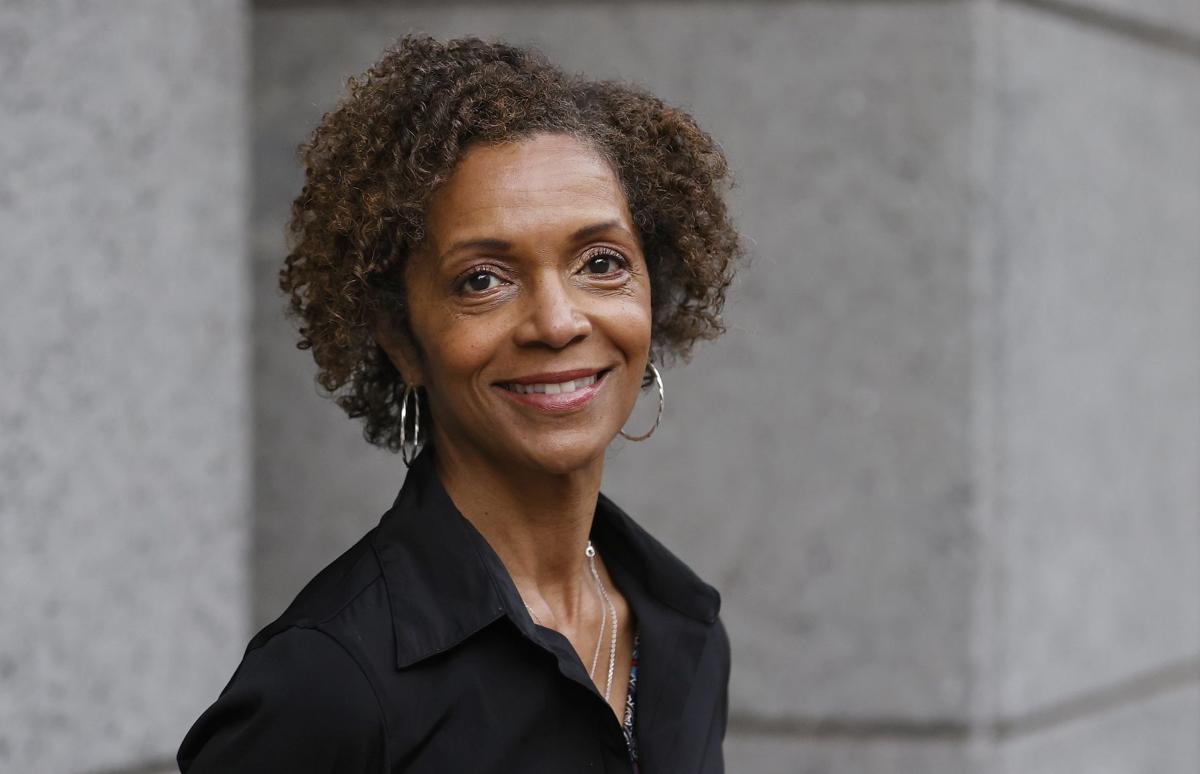 My journalism career was ignited nearly three decades ago, but my path to this point was anything but traditional.
Back then, I made a living as a professional ballerina in Memphis, Tenn. Thanks to my roommate working in public relations who knew nearly every journalist from TV to print in Memphis, I met some of them.
One evening, I joined her and her journalist friends at a local bar, where I listened to them rehashing the day's news. They dished on some of the top stories, including the Supreme Court confirmation hearing for Clarence Thomas. They also had comments about local issues: politics, police matters, poor school districts, race relations, transportation and development, the dysfunctional machinations of local government, where the mayor was going tomorrow. They talked about upcoming events most people probably didn't know about yet, and they had access to information most people didn't.
I listened to the lively banter, the retorts and irreverence, the complaints about deadlines. I felt their passion. That night, I received my first glimpse into the culture of news.
Amazed, I asked, "How do you know about this stuff, and why do you care?"
"This is the Planet Memphis. It's our job to know," one said with pride. Another said journalists' priority is to keep an eye on elected officials and hold them accountable. Still another said she was passionate about helping the public understand how policy affects them.
But what I wanted to know is how did these journalists get this information? I grew up in New York City, watched TV news and read The New York Daily News and New York Post, and even the New York Times here and there, but it never occurred to me how much effort went in to gathering information and reporting news.
I could appreciate the hard work and dedication. I realized what journalists did was not only powerful and an important service to the public, it was exciting, too — and an equally rewarding career as being a performing artist.
Fast forward to the present. As I embrace my new role with the Richmond Times-Dispatch as an opinions editor, I am reflecting on my long journey as a journalist, the first "aha" moment sparking my curiosity and what it means to me today.
What we do is a powerful service to the public so readers can make informed choices on issues that shape their lives. I have been blessed to have had the opportunity to tell stories through the eyes of people affected and bring the community's narrative to life, while spurring important conversation. I am thrilled to join an incredible team at the RTD and have an opportunity to offer perspective and fact-based, solutions-focused commentary on issues.
What I bring to the mix is 25 years of experience working at news organizations, first in my native New York, then in New Jersey, Rhode Island and now Virginia. My coverage has run the gamut — crime, local government, business, economic development, education, history and social issues — and has earned awards from the Virginia Press Association, the Rhode Island Press Association and the Society of Professional Journalists.
As a single mom raising a now-college-aged son, my travels as a reporter have required a balancing act. I relocated to Virginia in 2017, but I've had ties here dating to 2003, when my mother retired and moved to Hampton Roads. My current work-life balance includes caring for her and dividing my free time between taking yoga classes, going on long walks and hanging out with friends. I look forward to taking some open classes at Richmond Ballet and exploring the local arts scene.
I come to the capital region after nearly four years covering local news in the Tidewater area for the Daily Press and the Virginian-Pilot. My focus there was Hampton City Hall and included Black history topics and Fort Monroe — a former military post now revamped as a site, with shared state and federal ownership, that showcases 400 years of Virginia history. I also wrote quite a bit about Confederate memorials — some which have been dismantled — and debates about their existence. Just a few weeks ago, I was writing about the Hampton Roads Bridge Tunnel expansion, a $3.8 billion project managed by the Virginia Department of Transportation.
My work experience equips me with a strong appreciation for politics, infrastructure and gentrification, housing, social issues, the arts and debates over what's being taught in public schools. I plan to draw from my extensive reporting background to help guide the opinions pages and build on our organization's solutions-focused columns.
I want to hear from readers. With our breakneck-pace news cycle, digital presentations and social media consumption, the need for diverse perspective, analysis and broad dialogue is greater than ever before.