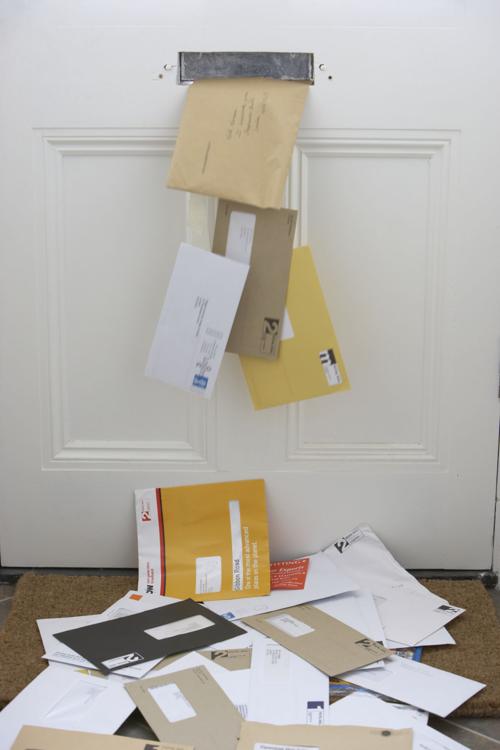 Someone must be held accountable
In this day and age, with civilization as advanced as it is, I cannot and will not understand how a fellow human being, Jamycheal Mitchell, can be arrested for stealing $5 worth of snack food and be allowed to die in jail. This is the 21st century and this should not ever happen, especially in the United States of America. I am sickened, saddened and outraged that this occurred. Nothing seems right about any of the information offered by officials trying to explain the circumstances surrounding this preventable tragedy.
We should all be outraged. Somebody messed up and should be held to the highest level of accountability possible. I'm sure The Times-Dispatch, and hopefully all news organizations, will continue to press for the truth.
Give Virginians more access to solar
Virginians should be pleased Dominion Power plans on adding a significant amount of solar energy in the coming years. We will benefit from a more diverse energy mix. But Virginians will lose out if individuals are blocked from deploying solar energy themselves.
Virginia's laws violate our right to invest in and benefit from solar energy by limiting consumer choice. There is an arbitrary 1 percent cap on the amount of solar that Virginians can put on the electric grid, even though it can handle 10 times as much. Virginians are forbidden to participate in shared solar projects or leasing solar panels. Our laws also allow utilities like Dominion to impose excessive fees on solar users that restrict consumer choice.
The real breakthrough with solar technology isn't that it is a different way to generate electricity. We have plenty of those. The opportunity that solar provides is that it allows individuals to economically generate electricity themselves. This is an important shift.
The laws governing the way we generate and distribute electricity favor large generators and distributors. This may have made sense decades ago when the only way to reliably and affordably generate electricity was with large, centrally owned power plants. It no longer does.
Solar energy upends the primacy of centrally generated electricity. Businesses and homeowners can now reliably generate their own electricity and see a positive financial return from it. At the same time, they're able to create job opportunities for Virginians that can't be outsourced.
Dominion is trying to maintain an outdated status quo by using its monopoly power to slow the development of competition from solar. Virginians should let the market decide, not Dominion.
Program Director, VA SUN.Richmond.
Trump needs a golden throne
Regarding Bart Hinkle's Commentary column, "The art world pulls another juvenile stunt," about the solid gold toilet to be displayed at the Guggenheim: Let's hope there is at least one additional copy of the plumbing fixture for Donald Trump's improbable Oval Office.
The arrogant buffoon represents the epitome of greed and poor taste. If the American people are gullible enough to elect him president, he deserves a golden throne.
Here's why Trump is popular
Many people wonder why Donald Trump is so popular with the electorate in our country.
One example may be the way the Department of Justice is handling its threats to the governor of North Carolina concerning the bathroom law recently passed in that state. According to Fox News, the DOJ has given the governor until today to reverse the law or lose all federal funding.
This is the same DOJ that did nothing concerning the scandals at the Internal Revenue Service, the Fast and Furious debacle or (to date) Hillary Clinton's emails.
The following quote attributed to James Woods sums up the frustrations of many Americans: "The world is fighting Islamic terrorism, starvation and disease, but Democrats are fighting for men to pee in the ladies' room."
Time-Out Day focuses on patient safety
For a surgical patient and his or her loved ones, a wrong patient, a wrong site, or a wrong surgical procedure is devastating. As a perioperative nurse, I am committed to helping reduce surgical errors and improve patient outcomes by taking a time-out for every patient, every time.
By taking a time-out before operative and other invasive procedures, a requirement of The Joint Commission, surgical team members confirm the patient, the procedure and the surgery. Despite this requirement, The Joint Commission, a nonprofit accreditation and certification organization, estimates wrong-site surgeries occur up to 40 times each week.
That's why, on National Time-Out Day (June 8), hospitals and ambulatory surgery centers around the country are reminded to evaluate the quality of their operating rooms' time-out process. Time-Out Day was established by the Association of periOperative Registered Nurses (AORN) to support the protocol and build greater awareness for this important pre-operative step among surgical team members.
As a registered nurse and a proud member of AORN, I want to remind my colleagues in the operating room to recommit to providing each surgical patient with a focused time-out with their full and undivided attention. As a team, we can prevent errors by ensuring effective communications and confirming key information about the patient and the procedure.