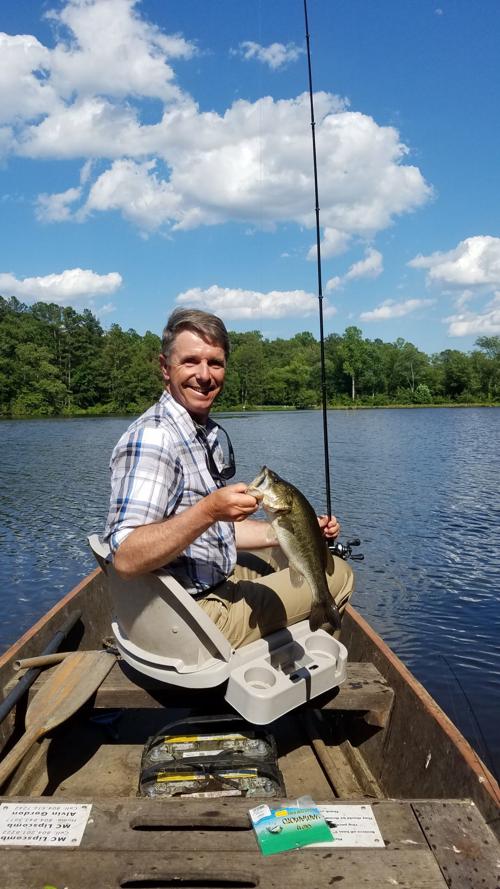 Congressman Rob Wittman represents Virginia's First District, which encompasses rivers such as the Potomac and Rappahannock, major tributaries to the Chesapeake Bay.
Many of Wittman's constituents rely on the bay to earn a living, whether through its attraction as a recreational hub for boaters and anglers, or by harvesting from its waters.
Of course, this isn't unique to the folks living in Wittman's district. Hundreds of thousands of Americans rely on clean water and healthy fish populations to keep the lights on. Still more count on them for recreation.
Last Wednesday, anglers and conservation groups around the country applauded Wittman as he introduced HR 6660, the National Fish Habitat Conservation Through Partnerships Act, legislation that if passed would permanently fund the National Fish Habitat Partnership, a voluntary nonregulatory and locally driven program in the U.S. Fish and Wildlife Service.
The program is currently funded for $7 million a year, money that is distributed in grants that are matched many times over in working with conservation partners across the country.
"America's 49 million recreational anglers and the 800,000 jobs supported by recreational fishing depend on healthy fisheries resources," said Mike Leonard, conservation director for the American Sportfishing Association. "The sportfishing industry is grateful to Rep. Wittman for his continued commitment to fisheries conservation by introducing the National Fish Habitat Conservation Through Partnerships Act. This legislation will authorize and improve upon a successful partnership-based program that unites anglers, industry, state and federal agencies and other partners to help restore fish habitat in Virginia and throughout the nation."
The National Fish Habitat Conservation Through Partnerships Act would authorize annual funding of $7.2 million and ensure that at least 95 percent is used in the field.
In the past, some of the money has been used to restore brook trout habitat in Virginia with partners like Trout Unlimited, and just a few years ago, multiple partners, including the James River Association, utilized federal dollars from the National Fish Habitat Partnership to restore Atlantic sturgeon spawning habitat in the lower James River.
A spawning reef approximately 300 feet long and 70 feet wide was constructed using 2,500 tons of broken granite.
"Without federal support, we would not have been able to try this new type of habitat project. It also allowed us to leverage contributions from local partners like Luck Stone and VCU," said Bill Street, CEO of the James River Association.
A key word in the name of the act is "partnerships." Consistent funding for these sorts of projects through congressional approval would ensure that conservation groups can work with the public and private sectors to establish long-term goals for fish management and habitat improvement and feel confident funding would be available.
"Healthy waterways and fish populations are absolutely critical to providing clean water and sustainable fisheries," Wittman said in a statement on his website. "I am proud to introduce this legislation as it will protect and restore aquatic communities around the nation through public-private partnerships to promote conservation. Our nation's recreational anglers generate over $48 billion in retail sales with a $115 billion impact on our economy. It is critical that we properly maintain this sector, incorporating the needs of our recreational and commercial fishermen."
When it comes to outdoor recreation like hunting or fishing, the most important factor for long-term success is conserving and maintaining optimal habitats. It's easier said than done. There are many things to consider, not the least of which is, who's going to pay for it?
Wittman's bill will go a long way to addressing this last question for the angling community.
"Anglers know that the best fishing spots are generally where there's the best habitat," Leonard said. "Rep. Wittman's bill will provide congressional authorization for the National Fish Habitat Partnership, which aims to improve fish habitat nationwide through coordinating habitat restoration and conservation projects. Ultimately, this means healthier fisheries and better fishing opportunities."