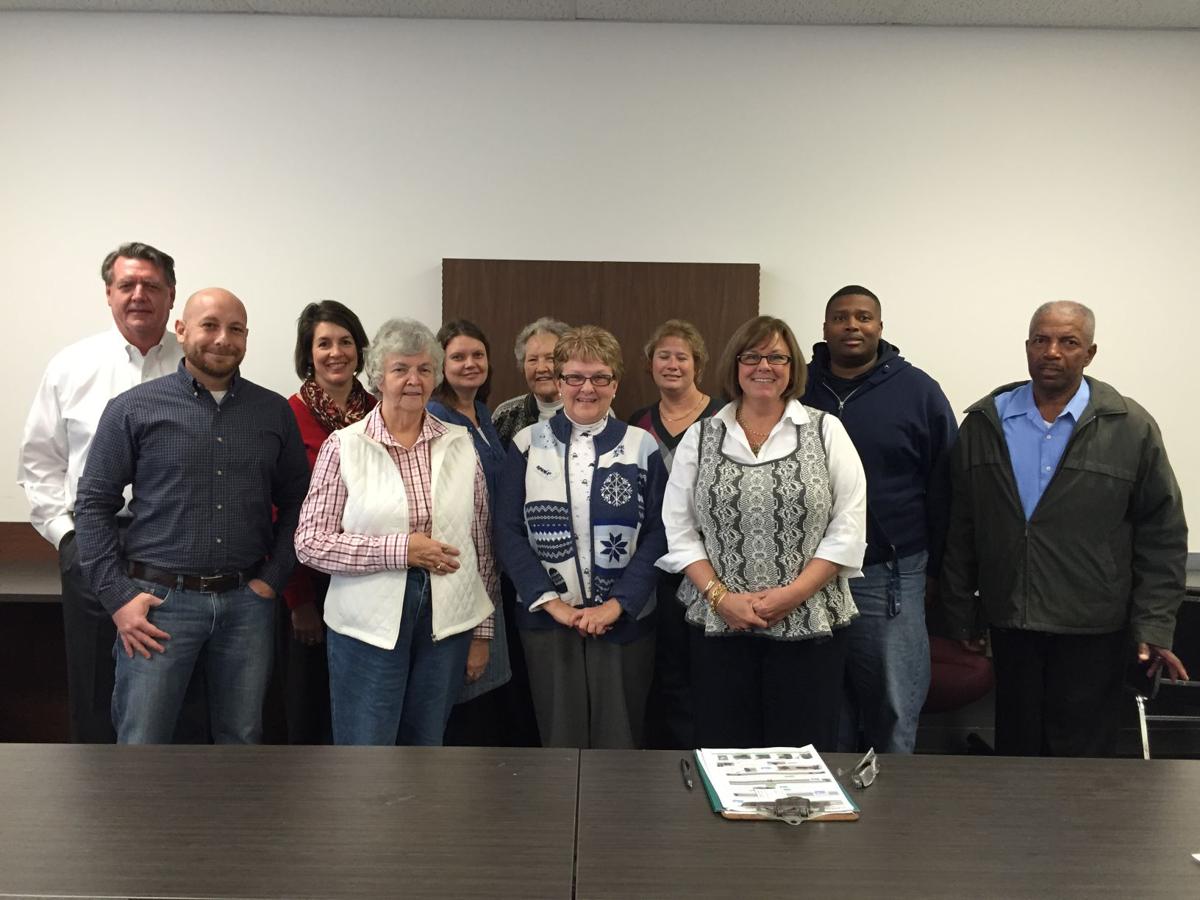 Litter is never an attractive sight in a community, and a small group of concerned citizens are working to reduce the possibilities of seeing it in Powhatan County.
Members of the Powhatan County Anti-Litter Council have been looking for ways to raise awareness of issues such as recycling, sustainable living and generally keeping Powhatan litter free, Karen Ylimaki, chair of the group, said.
At its November and December meetings, the citizen committee discussed areas where they want to help create change in Powhatan County, including in schools, along roadways and in homes and businesses.
"I see our role as education about not littering, what you can recycle and helping people understand that recycling helps the whole community to be a cleaner place. We want to create a no-litter attitude," Ylimaki said.
The group meets at 1 p.m. the first Wednesday of each month in the conference room in the Village Building, 3910 Old Buckingham Road. Meetings are open to the public. The next meeting will be held on Jan. 7.
The council has been in existence since 1999, but because of grant money it receives, it came under the umbrella of the county in April, she said.
The council has been trying to look at areas in the community where it can best use its limited resources, Ylimaki said.
At the last meeting on Wednesday, Dec. 3, the council voted on budget items for its 2014-2015 fiscal year, laying out projects such as the next Amnesty Day event in the spring and new features to keep Fighting Creek Park cleaner.
The council receive an annual grant from the Virginia Department of Environmental Quality for $7,933 to last the year, she said. Combined with what they had roll over from the previous year, their new budget was $8,021.
Some of that had already been spent, including money to hold a free paper shredding and electronics recycling event for Powhatan residents on Saturday, Nov. 8. The day was a big success, she said.
"More than 55 residents brought piles of electronics for recycling and documents for shredding," Ylimaki said.
People seem to respond well to these events, which is why the council intends to keep having them, she said.
Although it is not an item that will come out of the budget, the council is partnering with F.E.A. Salvage to sponsor a free recycling event from 9 a.m. to 1 p.m. on Saturday, Dec. 13 at 925 Evans Road. Appliances such as washers, dryers, refrigerators, air conditioners and stoves will be accepted. Aluminum cans pay 50 cents per pound. For more information, contact 804-464-7332.
In December, the council approved $4,000 of its budget to put on its annual Amnesty Day event in the spring, which offers free recycling of tires, appliances, electronics and paper shredding. The event is usually held in April close to Earth Day.
Johnny Melis, utilities manager, represented county staff at the meeting and presented the council with suggestions for improvements in Fighting Creek Park.
He suggested four free-standing dog waste stations that can be placed in the park so people can pick up after their pets. Dog waste is a pollutant, but it is also an inconvenience for people who are walking around the park or the trails when they step in it.
"As somebody who has a dog and takes him to other parks that do not have that opportunity, I would use it if it was available. Nobody wants to step in somebody else's dog waste," he said.
The council approved the waste stations and two heavy duty recycling receptacles. Melis said he plans to order them immediately.
The goal of the council's efforts isn't to single-handedly clean up the county but encourage people to keep their own community clean, Ylimaki said.
She has been reaching out to Powhatan schools to assess what recycling efforts they have and what they can do to offer even more. At the December meeting, her fellow council members suggested she start with a few schools and develop a model that can go out into the rest of them as they are ready to implement recycling measures.
The council also involves local businesses with efforts such as a Clean Business Award that recognizes a local company for efforts in recycling and sustainability. The council plans to announce the 2015 winner by January.
A litter problem has the potential to deter new businesses, because "nobody wants to put a thriving viable business in a dirty, dilapidated shopping center," Angie Cabell, executive director of the Powhatan Chamber of Commerce and a non-voting member of the council, said.
She likes that the council is trying to raise awareness of littering as a problem that needs to be addressed. There are more options for recycling items than many people realize, she said.
"There are whole industries that have grown up around recycling and repurposing," she said.
Ylimaki has seen improvement with more people taking advantage of the free recycling events, but there is still a long way to go, she said.
"Think of the batteries that sit there and seep into water. There are a lot of things that don't break down and stay there for hundreds of years. If you recycle them, you don't have those sitting there and dirtying up the roads and the woods," she said.
For more information on the Powhatan County Anti-Litter Council, contact Karen Ylimaki at 804-318-6485.