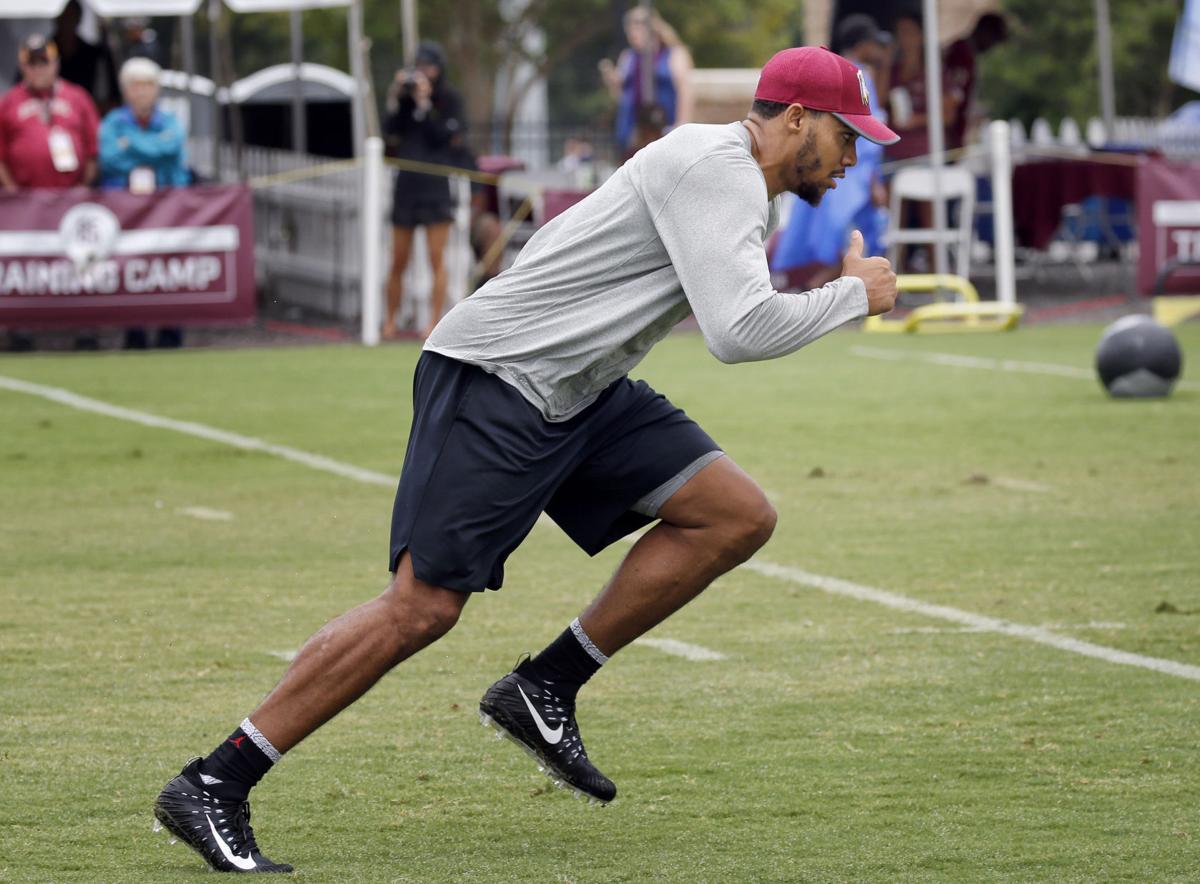 Speaking for the first time at training camp, Washington Redskins tight end Jordan Reed said Thursday afternoon his toe injury has been present since the end of the 2016 season.
Reed said the injury was nagging at him all last year and into the offseason. He said it was getting better, and he participated in the team's summer minicamp.
However, after the summer sessions, he got a stem-cell treatment on the toe.
"That kind of flared it up a bit on me," he said. "Now I'm just letting it calm down before I get out there."
Reed hasn't yet participated in training camp. He visited a specialist in Charlotte earlier this week, who recommended rest for Reed - that the tight end should let the toe fully heal before returning to the field.
Reed said in trying to play through the injury, he was potentially setting himself up for more damage.
"Because I want to keep pain from my toe, I'm rolling my ankle," he said.
Reed added: "I've just gotta take my time, let it heal and strengthen up, then get back out there."
​mphillips@timesdispatch.com    (804) 649-6546