Northam's New COVID Crackdown 
Mel Leonor and Karri Peifer report that Gov. Ralph Northam announced new COVID-19 restrictions Friday afternoon, limiting certain gatherings to 25 people  -  down from the previous cap of 250 - ahead of the holidays. 
"Virginia is not an island, and while our cases are not rising as rapidly as some states, I do not intend to wait until they are," Northam said. "We are acting now so that things do not get worse."
The governor also announced that when the new rules take effect, as Sunday night turns to Monday morning, restaurants must stop serving alcohol at 10 p.m. and must close at midnight. 
The governor's initial statement sowed confusion as the scope of the new rules was unclear to colleges as well as to businesses, large and small. Nicole Riley of NFIB Virginia said the Friday afternoon announcement gave businesses little time to comprehend and comply with the new rules by Sunday night.
Alena Yarmosky, the governor's spokesperson, cleared up much of the confusion Friday evening, tweeting: "It's important to note that the 25 person gathering ban, as always, applies to gatherings. That means parties, celebrations, or group hangouts - it *does not* apply to religious services, employment settings, retail stores, or school classrooms."
Yarmosky further told Leonor that the restrictions do not apply to restaurant capacity and that there is no set sunset for the new restrictions.
The Northam administration also said it is stepping up enforcement of mask wearing and social distancing at essential retail businesses, threatening potential misdemeanors for owners who don't enforce the guidelines. READ MORE
---
What's Next?
State certifies elections: The State Board of Elections meets Monday.
Lee statue hearing: A state panel charged with recommending a replacement for Virginia's Robert E. Lee statue at the U.S. Capitol holds a virtual public hearing Tuesday morning. In the latest written suggestions to the panel, Henry Marsh makes a pitch for famed civil rights attorney Oliver Hill Sr. (Marsh once worked for Hill's firm.)
Candidate watch: Former House Speaker Kirk Cox and former Gov. Terry McAuliffe are readying formal announcements for governor.
---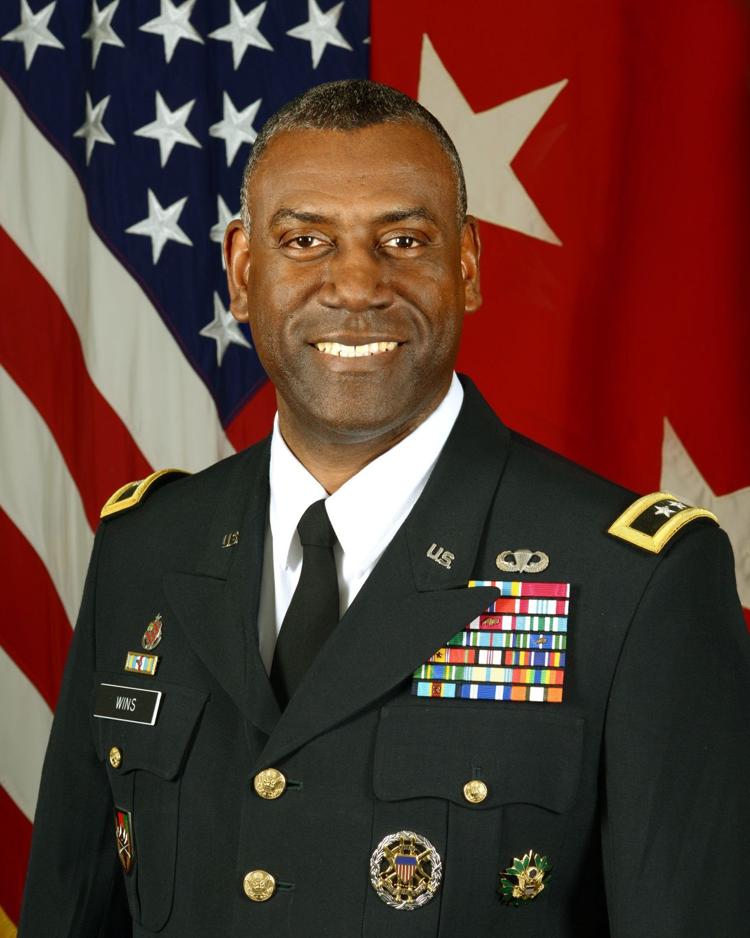 WHAT WE'RE TALKING ABOUT
VMI's first Black leader: Eric Kolenich reports that the school on Friday named retired Major General Cedric Wins, a 1985 graduate of the institute, as its interim president amid a probe into the school's racial culture. READ MORE
Reducing the confusion:  Mel Leonor reports that Virginia officials are considering changes to how the state reports its results on election night. READ MORE
Schapiro on Spanberger: The politics columnist writes that AAS has become Virginia's centrist AOC. READ MORE
Long-term suspensions: Kenya Hunter reports that Richmond's schools use them more than nearby counties. New policies aim to change that. READ MORE
---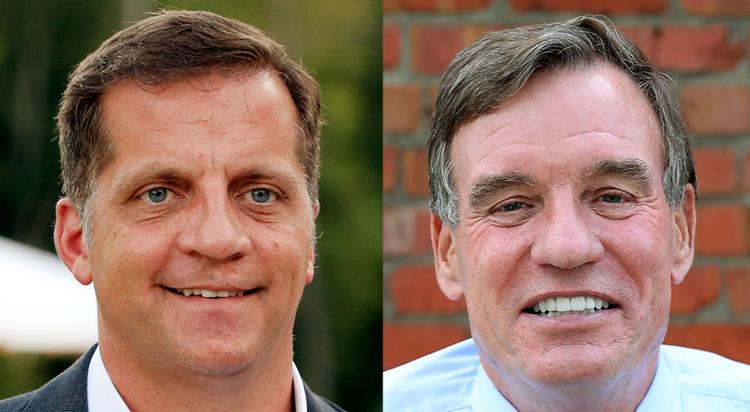 Wow, And Other Deep Thoughts On The Election
Virginia's presidential vote has drawn most of the early post-election attention, but the vote totals in the U.S. Senate race deserve a second look, and maybe a third.
• Mark Warner retained his title as the highest vote getter in Virginia history. His 2.46 million votes set a new state record, topping Joe Biden's 2.41 million. Warner eclipsed his previous state record, set when he received nearly 2.37 million votes in first winning his Senate seat in 2008.
• Who do you suppose has the highest GOP vote total for any non-presidential candidate in Virginia's history? The answer is Daniel Gade, a first-time candidate who lost to Warner, but attracted 1.93 million votes. We could chalk that up to party-line voting in a 74% turnout with a big increase in voter registration over 2016. Then again, it could mean that there is a big GOP base that could reassert itself in the post-Trump years.
• One strain of the national punditry holds this was the last Boomer presidential election dominated by candidates from the huge postwar generation that Peggy Noonan once called "the basketball in the python." Here are two problems with that thesis. Joe Biden (born in '42) isn't a Baby Boomer. Kamala Harris (born in '64) is. Any number of Boomers could run in 2024, from entrepreneur Mark Cuban to current Vice President Mike Pence. We could even have a classic clash of Boomer bookends: Harris, born in the last year of the Baby Boom, vs. a Republican born in its first year: Donald Trump.
---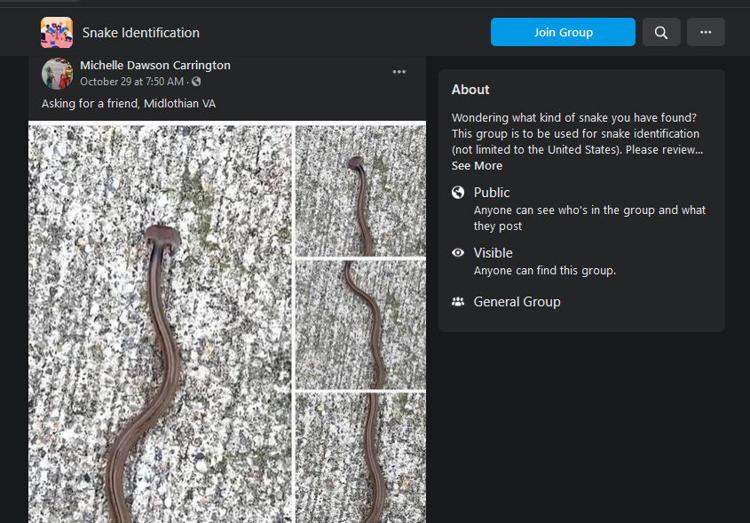 In Other News
• Is it a snake? Nope. Abby Church reports on the case of the hammerhead worm. READ MORE
• John Boyer reports that the James River is at its highest since 2003 near downtown Richmond; flooding to diminish by Sunday. READ MORE
---
Photo of the Week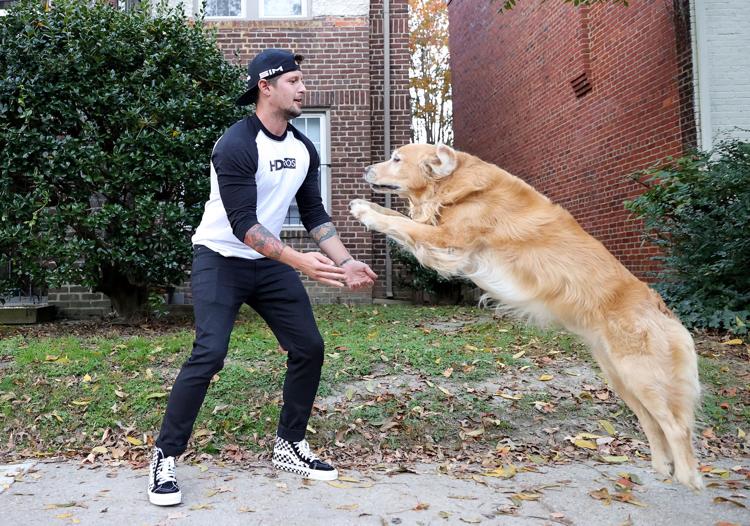 ---
Friday Trivia
Grover Cleveland ran for president again after leaving office and won. Teddy Roosevelt ran again and finished second. Which former president sought the White House again and finished third?
---
Quote of the Week
"The November 3rd election was the most secure in American history. ...There is no evidence that any voting system deleted or lost votes, changed votes or was in any way compromised."
- Joint statement by 10 federal and state election security officials, distributed by the federal Cybersecurity and Infrastructure Security Agency. The agency is part of the U.S. Department of Homeland Security 
---
Trivia Answer
Former President Millard Fillmore, who left office in 1853, ran again in 1856 as the nominee of the xenophobic "Know Nothing" Party. He finished third, behind Democrat James Buchanan and Republican John C. Fremont.