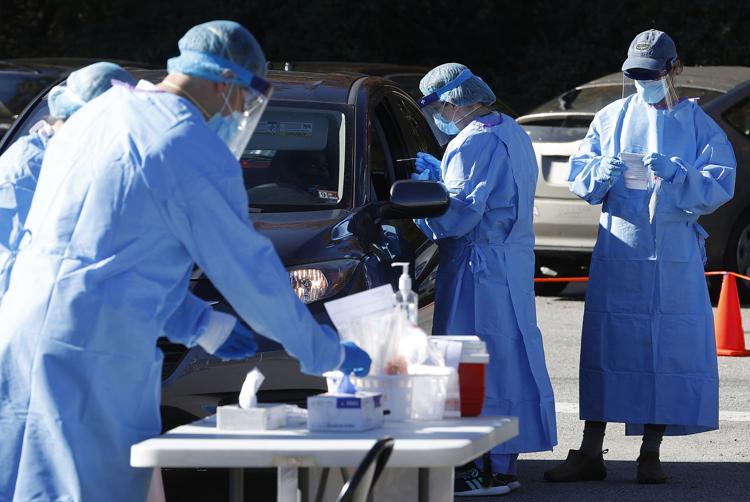 The Pre-Thanksgiving Spike
Mel Leonor reports that Virginia health officials are concerned that COVID-19 cases are surging even before families gather for Thanksgiving. 
Leonor reports that in the last week Virginia has averaged 2,010 new COVID-19 cases per day, more than double the number the state reported this time last month. A month ago, the state reported around 16 deaths per day; now it's 18.  A month ago, COVID-19 patients occupied 937 hospital beds. On Friday it was 1,410.
"We all anticipated people would be traveling, so two weeks after Thanksgiving, we'd see a rise in cases," Dr. Allison Baroco, an infectious disease specialist at Augusta Health, a hospital system in the state's northwest region. "The fact that it is happening before Thanksgiving is terrifying." READ MORE
Michael Martz reports some good news about COVID before Thanksgiving. The state is boosting supplies of rapid tests to nursing homes across Virginia, so they can keep tabs on vulnerable residents and workers on the front lines.  "It is a huge gift to us," said Karen Stanfield, chief operating officer at Saber Healthcare Group, which owns more than 30 nursing facilities in Virginia. READ MORE
Eric Kolenich reports that as students head home, the state's colleges and universities are working to prevent them from taking along COVID-19. READ MORE
---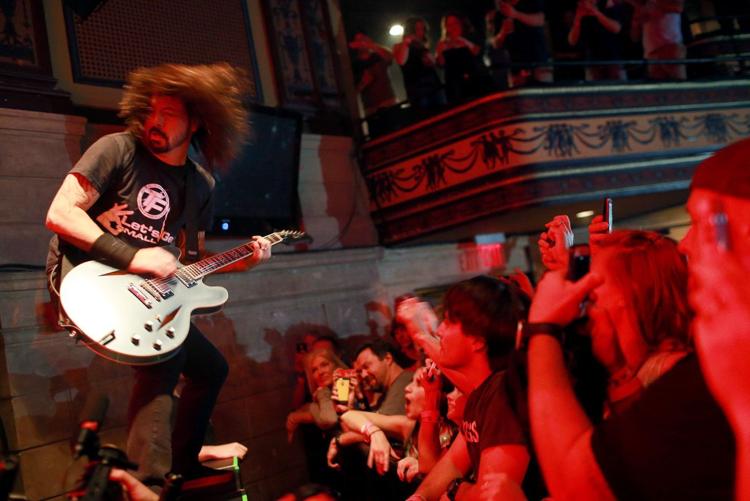 WHAT'S NEXT?
Lee statue: Nov. 27 is the deadline for the public to suggest a replacement for Virginia's Robert E. Lee statue at the U.S. Capitol. This week somebody suggested rocker Dave Grohl (above) of Nirvana and Foo Fighters fame. He grew up in Springfield. (Talk about tough choices. Would you sculpt him playing drums, or guitar?)
Vaccines: The House HWI panel holds a virtual hearing on the topic Nov. 30.
Electoral College: On Dec. 14 the state's electors will cast Virginia's 13 votes for President-elect Joe Biden and Vice President-elect Kamala Harris.
---
WHAT WE'RE TALKING ABOUT
• Talk about keeping spirits bright: Karri Peifer reports that Virginia ABC is doing home delivery of booze in the Richmond area. READ MORE
• Kenya Hunter reports that Richmond Public Schools students who attend the University of Richmond can graduate with no loans thanks to a new partnership. READ MORE
• Politics columnist Jeff E. Schapiro weighs in on GOP short fuses and - perhaps - a shorter session. READ MORE
• Sabrina Moreno reports that a Deep Run High School student was suspended after protesting against social injustice during virtual class. READ MORE
---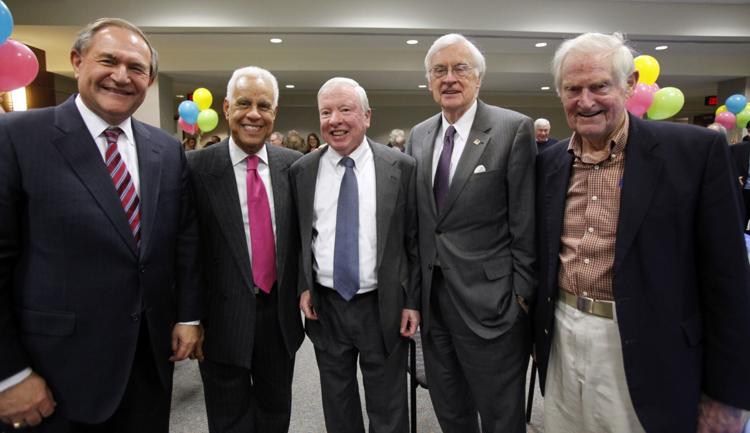 TYLER TALES
Tyler Whitley, dean of Virginia's Capitol press corps, who spent 50 years at The News Leader and the Times-Dispatch, died Wednesday night at 83. Jeff Schapiro does Tyler's career justice in this elegant obit. 
In addition to his reporting chops Tyler had a mischievous sense of humor punctuated by his high-pitched "hee hee hee!" Alas, I can't print some of his best witticisms, but here are a couple of Tyler tales.
In May 1997, I was working for another paper when Attorney General Jim Gilmore kicked off his campaign for governor by flying around to the state's main media markets. Gilmore was on one plane and Tyler and I were among a handful of reporters on another, a small propeller job that was chasing Gilmore around the state. 
As we descended in Roanoke, admiring the mountain view, our plane was buffeted by a gust of wind. The little plane and the reporters inside were badly shaken. After the skillful pilot landed us safely, nobody spoke for a long minute.
Seeking perspective from his years of experience,  I turned to Tyler and said: "Was that as bad as I think it was?"
Tyler said: "How much time do we have till the next event?"
I said: "I don't know - 30 minutes?"
Tyler said: "Good. I have time to change my pants."
In 1999, after covering five General Assembly sessions, I left Richmond for Washington to cover the end of President Bill Clinton's second term. Before I headed up I-95, Tyler told me that Clinton's press secretary, Joe Lockhart, had worked in Virginia on Dick Davis' 1981 campaign for lieutenant governor and on Norman Sisisky's 1982 run for Congress in the 4th District.
When I met Lockhart at the White House, I said: "Tyler Whitley, sage of the Richmond press corps, says hello."
Lockhart said: "Tyler was the sage when I was there."
---
IN OTHER NEWS
Chris Suarez reports on Virginia Democrats' bid to oust Richmond's voter registrar, Kirk Showalter. READ MORE
Greg Gilligan reports that Virginia's jobless rate improved in October to 5.3%. READ MORE
Gilligan reports that the average cost of a turkey dinner in Virginia is down 6% this year. READ MORE
---
PHOTO OF THE WEEK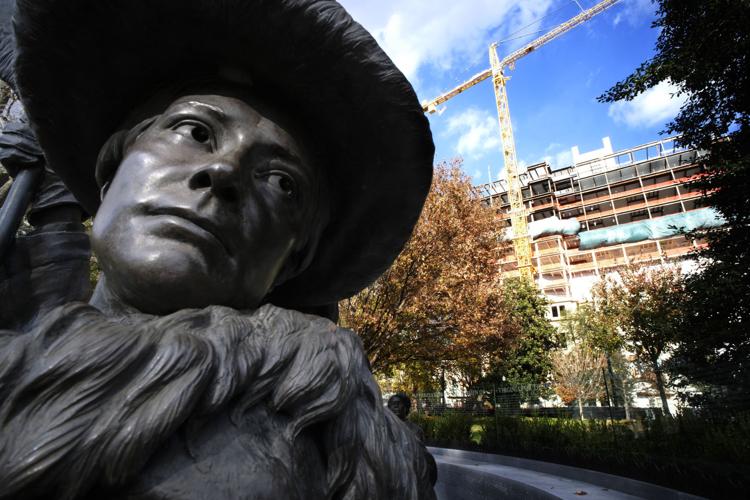 ---
FRIDAY TRIVIA
Who is the youngest person depicted in the Statuary Hall collection at the U.S. Capitol?
---
QUOTE OF THE WEEK
"Legalizing marijuana will happen in Virginia, and as it happens, we want to make sure that we regulate it properly and that we do it the right way."
---
TRIVIA ANSWER
One of Alabama's two statues depicts Helen Keller at 7 years old. It is the only statue without a "Do Not Touch" sign because it includes braille around its base. (North Dakota's statue of Sakakawea depicts her carrying her son, Jean Baptiste.)
---