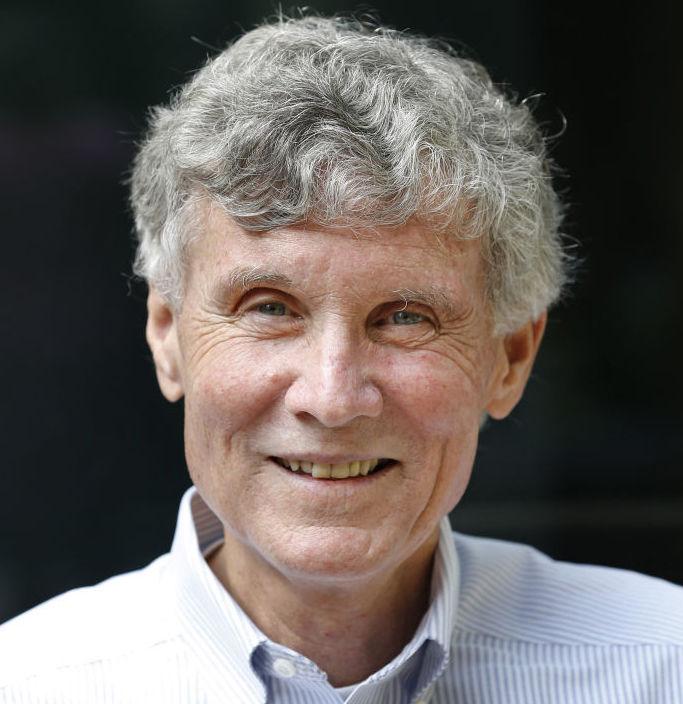 GIVING THANKS FOR FRANK
It is hard to think of a more consequential Virginia journalist than Frank Green, who retires Friday after 45 years in the news business, the last 41 of them with the Richmond Times-Dispatch.
Frank, who notes that his career began in 1976 with a typewriter and a rotary phone, covered the death penalty for The Times-Dispatch for more than 30 years. He noted this year that he had written about most of the state's 113 executions since 1982. He witnessed more than a dozen, by electrocution and by injection. He retires at the end of a year in which Virginia became the first state in the South to abolish the death penalty.
Frank will always be remembered in Virginia for unflinchingly shining a spotlight on injustice, from the historically racist application of the state's ultimate sanction, to the tragic fallibility of eyewitness testimony and the misapplication of "junk science," such as bite mark assessments.
Last year Frank reported on a study from the Death Penalty Information Center, which found that from 1900 to 1969, Virginia executed 185 Black people and 46 white people for murder. In addition, a total of 73 Black people were executed for rape, attempted rape and armed robbery - but no white people.
Frank went beyond the harrowing statistics to bring home the human cost of injustice.
He wrote of Earl Washington Jr., who spent 17 years in prison and in 1985 came within nine days of execution in the electric chair for a Culpeper rape and murder that he did not commit.
Frank wrote of Thomas Haynesworth, who spent 27 years in prison for rapes he did not commit, after five women mistakenly identified Haynesworth as their assailant.
He wrote of Michael Kenneth McAlister, who spent 29 years in prison after he was wrongly convicted of a 1986 abduction and attempted rape in South Richmond, again based on mistaken eyewitness testimony.
Frank wrote of Keith Allen Harward, who spent 33 years in prison after he was wrongfully convicted of a 1982 rape and murder because of bite mark evidence. Harward was exonerated by DNA testing and released from prison in April 2016. 
Who's better than Harward to sum up the work of Frank Green, a giant of Virginia journalism.
"You all have a great writer here in Richmond," Harward said of Green in May 2016 at the 65th RTD Public Square.
"He wouldn't let it go. And because of that, I got out early. I wasn't even expecting to be out till maybe Christmas, because the Supreme Court would have to act on it.
"But because it came to Frank throwing those articles out there, telling my truth, next thing I know, people decided, 'Well, we need to do something about that.' "
---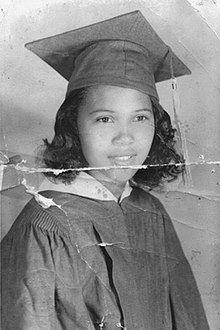 WHAT'S NEXT?
Barbara Johns statue: The state is working toward choosing a sculptor for Virginia's statue of teenage civil rights heroine Barbara Johns, which will become part of the Statuary Hall collection at the U.S. Capitol. The state has invited 10 pre-qualified sculptors to respond to a request for proposals by Dec. 2. 
GOP advance: Virginia Republicans meet for their annual post-election conclave Dec. 3-4 at the Omni Homestead.
---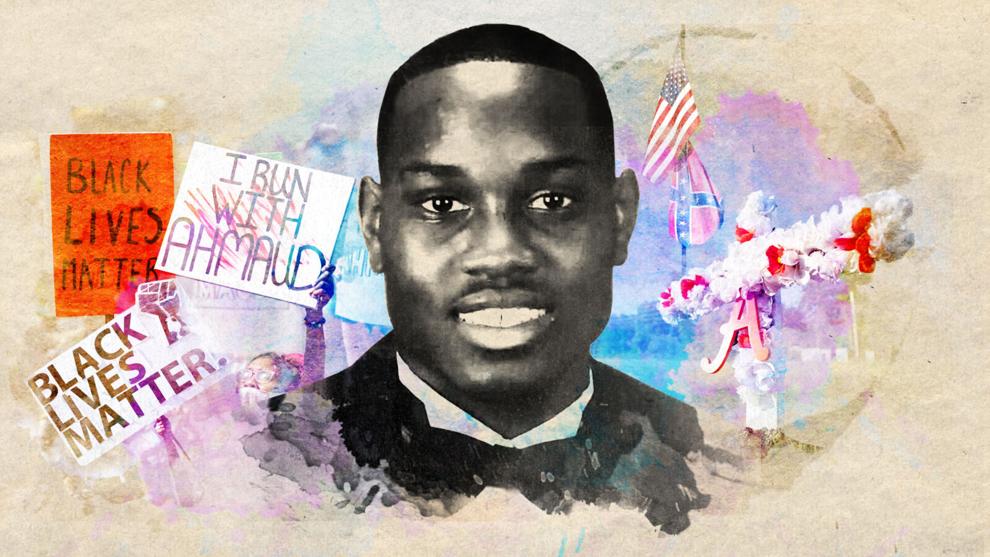 WHAT WE'RE TALKING ABOUT
Arbery verdict: Russ Bynum of The Associated Press reports that a Georgia jury found three white men guilty of murder in the shooting death of Ahmaud Arbery, a Black man who ran through their neighborhood. READ MORE
Dems urge tax cuts: Michael Martz reports that Sens. Chap Petersen, D-Fairfax City and Joe Morrissey, D-Richmond, are pushing tax cut proposals, potentially good news for Gov.-elect Glenn Youngkin. READ MORE
Redistricting: The Virginia Coalition for Open Government is urging the Virginia Supreme Court to "immediately provide a modernized document management system" for receiving and cataloging public comments as the court redraws legislative and congressional districts.
Williams: Columnist Michael Paul Williams writes that Gayle Jessup White, a descendant of Thomas Jefferson and Sally Hemings, has reclaimed her heritage. READ MORE
---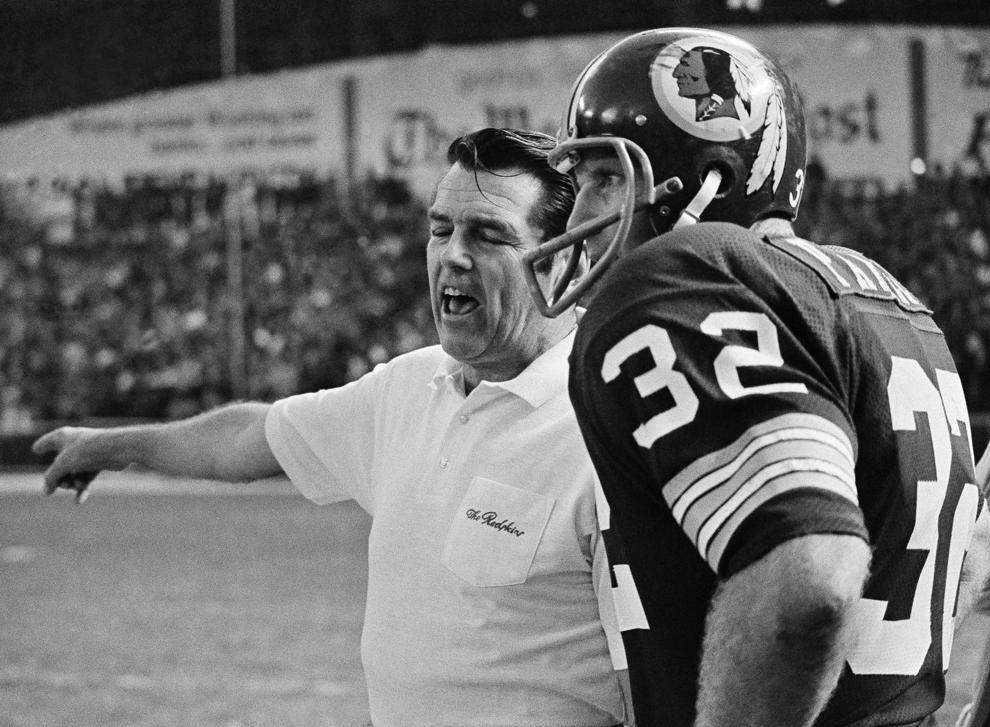 CLINT (BLEEPING) LONGLEY
Thanksgiving makes happy memories of family gatherings, feasts, fellowship and football - well, usually. Folks of a certain age who grew up in the Washington area will remember when the Mad Bomber destroyed turkey day.
It was Thanksgiving 1974 at our home in Arlington. My twin brother, Paul, and I were 12. Our brother, Jim, was 15. Following Mom's splendid repast with turkey, gravy, potatoes, cranberry sauce and all of the trimmings, Dad, Mom, my brothers and I settled into the family room to watch the Washington football team - then the Redskins of Billy Kilmer, et al - take on the hated Dallas Cowboys of Tom Landry and QB Roger Staubach.
Redskins coach George Allen, dad of future Gov. George Allen and future Redskins GM Bruce Allen, led a team that had been to the Super Bowl in January 1973 and was embarked on yet another playoff run.
The Redskins went up 16-3. Then they knocked Staubach, the future Hall of Famer, out of the game. It seemed we could all stretch out and enjoy a tryptophan siesta.
Then in came backup QB Clint Longley, a rookie gunslinger from Abilene Christian, who led a startling comeback by the Cowboys.
With 28 seconds to go, the Redskins still led by six points. Then came the play that scarred Thanksgiving.
Longley reared back and threw a 50-yard bomb. I can still see wideout Drew Pearson, another future Hall of Famer, separating himself from defensive back Ken Stone, hauling in the pass, trotting into the end zone and spiking Thanksgiving.  Don't watch it on a full stomach. Here's Leonard Shapiro's gamer in The Washington Post. Read 'em and weep. 
This baseball guy stopped watching the Washington Football Team - and the NFL - years ago. The disclosures about brain damage from concussions - not to mention the dismaying Dan Snyder regime - were enough to send a longtime fan packing.
I do still have some great memories of watching the Allen and Joe Gibbs teams back in the day - except for the time Clint (Bleeping) Longley knocked the stuffing out of Thanksgiving.
---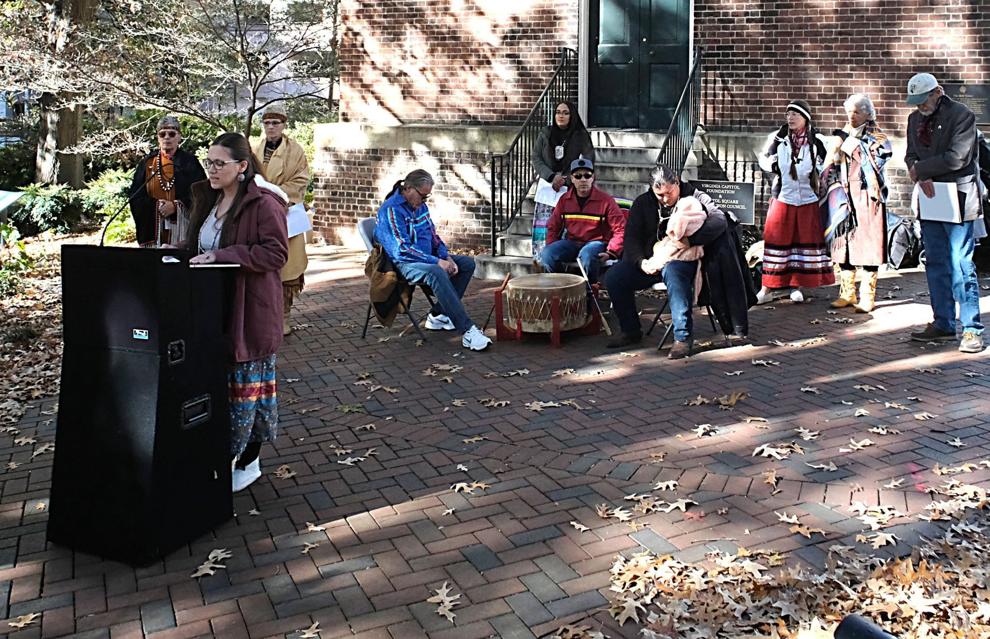 IN OTHER NEWS
• Eric Kolenich reports that members of Mattaponi and Pamunkey Indian tribes allege racism and sexism in tribal leadership. READ MORE
• Chris Suarez reports that the CEO of GRTC, the Richmond area transit system, shared distaste for sports betting ads before the suspension of an advertising program over legal concerns. READ MORE
• Mark Robinson reports that with repairs completed, Richmond officials say dozens of displaced residents can return to Grace Place Apartments, which have been shuttered since last month. READ MORE
---
PHOTO OF THE WEEK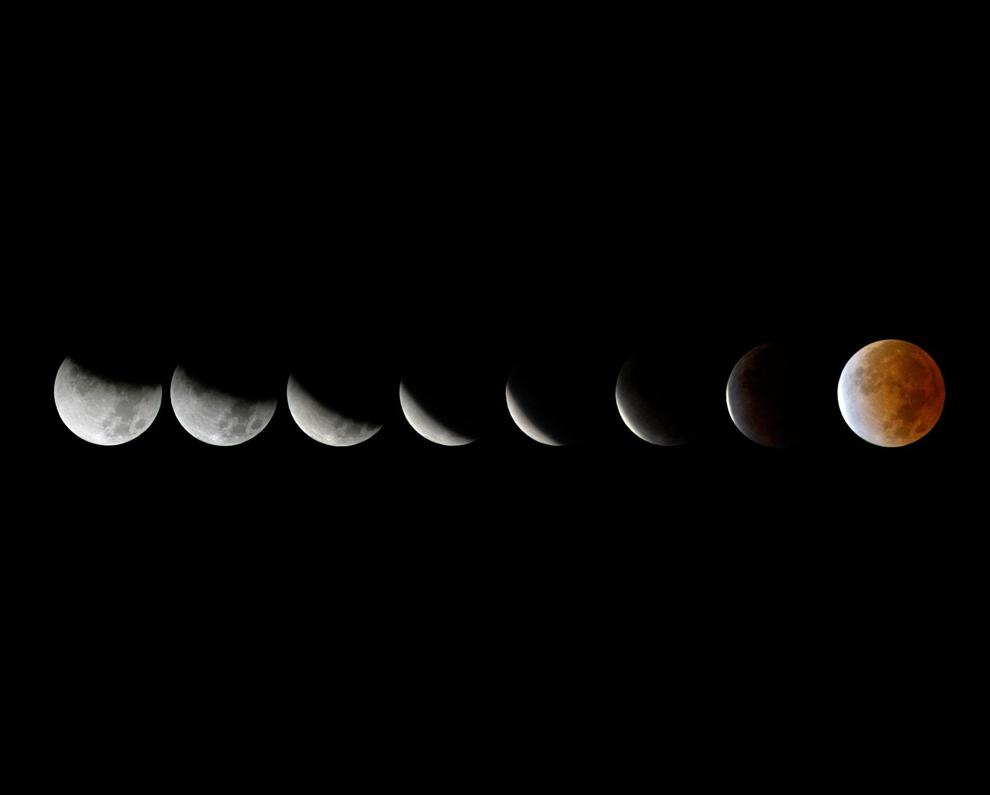 ---
WEDNESDAY TRIVIA
Three Virginia-born presidents were buried outside the state. Who are they and where were they laid to rest?
---
QUOTE OF THE WEEK
"We conquered that lynch mob. ... It's all our problem. So hey let's keep fighting. Let's keep doing it and making this place a better place for all human beings. ... Everybody love everybody. All human beings need to be treated equally."
- Marcus Arbery, father of Ahmaud Arbery after the jury convicted three men of felony murder in his son's slaying
---
TRIVIA ANSWER
William Henry Harrison was buried in North Bend, Ohio. Zachary Taylor was buried in Louisville. Woodrow Wilson was buried at Washington National Cathedral. 
---