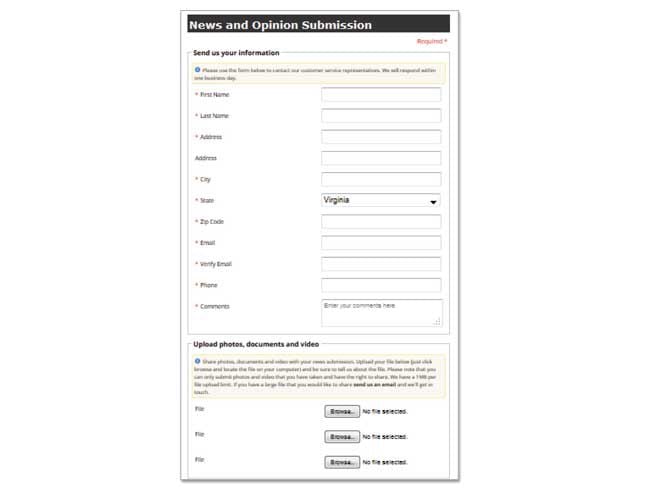 Let us know when you have news you would like to share with us for possible publication in the Richmond Times-Dispatch or on our website, Richmond.com. To submit your item:
Go to Richmond.com/Contact-Us.
Click on SEND US A NEWS RELEASE OR NEWS TIP.
On that form (pictured above), enter your contact information.
If you have other elements (documents, photos or videos), upload those at the bottom of the form.
Hit the submit button at the bottom of the page.
You will receive a response within one business day that your submission was received.
To submit a news tip by phone call (804) 649-6990.