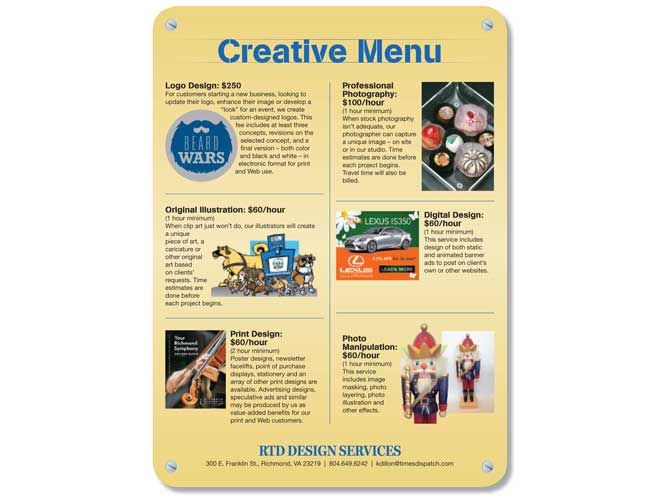 The Richmond Times-Dispatch has an award-winning team of designers and illustrators who can produce creative solutions for your business. Here are some of the services we provide:
From concept to design, we'll produce your logo for print and digital use.
We can create original artwork based on your needs.
We can handle your posters, newsletters, point of purchase displays and an array of other print needs.
We can create your digital ads for use on your website or others (including Richmond.com).
Have our photographer create unique images for your organization.
Need help masking, layering or creating photo illustrations? We can do that.
For information and pricing on RTD Creative Services, please contact Tadd Bowman at (804) 649-6952 or e-mail him at tbowman@timesdispatch.com