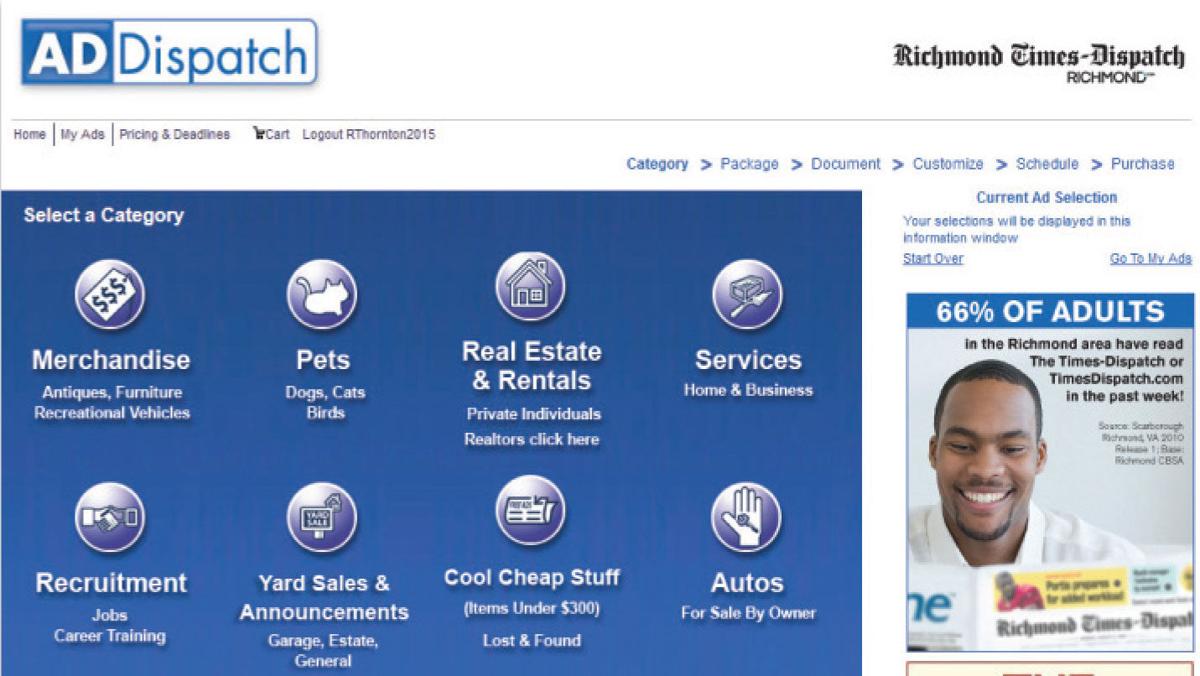 Our classified ads are read by thousands of Richmonders in print and online. To place a classified ad, you may either call us at (804) 643-4414 or place it using our self-serve system.
To place a classified ad using self serve
Go to our advertising portal.
If you don't already have an account, create one. This will be separate from your All Access account with The Times-Dispatch.
Once your account is created, choose the category of advertising and your classification.
Select your print ad template. For example, you might choose a one-column liner ad with or without a photo.
Type in a title for your item or service. Then fill in the ad content and a contact number.
On the next screen fill in more information about you.
At this point, you will see a preview of your ad. Once you approve, hit CONTINUE. Select what day or days you would like the ad to appear.
Finally, enter your payment information.
This self-serve site is for private individuals only. Realtors and funeral homes should contact their advertising representative to have an account set up on our commercial self-service site.
If at any point you need assistance, please call our classified advertising department at (804) 643-4414