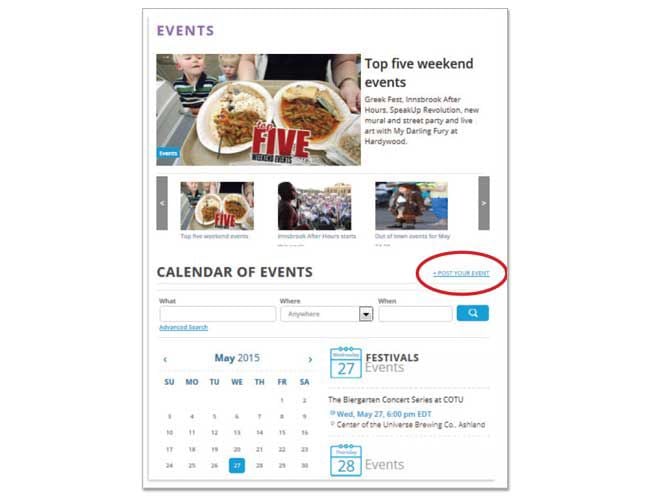 The RTD online events calendar is the most comprehensive source for events in the region. You can place your event listing here for free. It's quick and easy.
Go to Richmond.com/Events.
Click on POST YOUR EVENT.
Log into your account. If you don't have one, you can create a free account that will allow you to post events.
Fill in the information about your event. Be sure to select which calendar you'd like your event to appear in.
Add an event title, a link to your website with more information, and an event description. Give specific details about cost and parking.
Check the boxes of the audiences that the event is intended for and if an RSVP is required.
Enter the location of the event and when it will be. If the event is a recurring one, click on daily, weekly, monthly or yearly. If your event is one time only, click on once.
Finally, enter your contact information in case we have questions.
Review the information and hit SUBMIT.
NOTE: All events are reviewed by the Richmond Times-Dispatch before they appear online or in the paper.