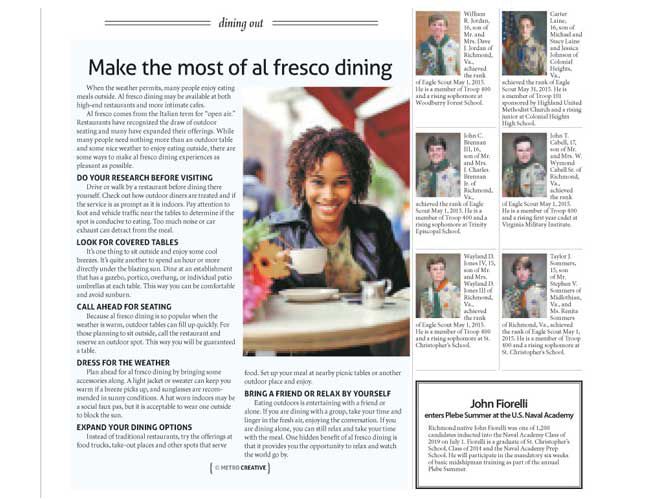 If you would like to place an announcement of an Eagle Scout or Gold Award – the highest awards in Boy Scouts and Girl Scouts – please call our Celebrations line at (804) 643-4414 option 2. We will e-mail you a one-page form to complete. Here are some guidelines about scout milestone announcements:
There is no charge for these announcements.
Please submit the form and a photograph after the ceremony.
The announcement will be published in a Sunday edition of the Richmond Times-Dispatch.
You may request a date for publication. Our deadline is three weeks in advance of the publication date.
Photographs do not have to be professional portraits. We accept e-mailed images as well as hard copies of pictures on a disc.
E-mailed photos should be at least 500 KB in size and at least 200 DPI in resolution.
Please include the name of the scout when you submit a photo.
If you'd like a photograph returned, please include a self-addressed stamped envelope with your submission.
E-mails can be sent to celebrations@timesdispatch.com.