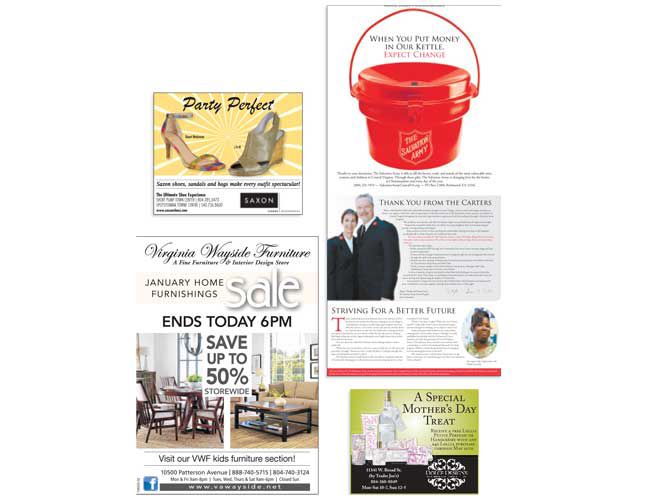 The Richmond Times-Dispatch has helped local businesses prosper by using the power of our audience. If you own or manage a business in Central Virginia, let us help you.
Our team of sales professionals, along with our award-winning RTD Creative Services department, can help create a campaign to reach the right audience with creative, memorable ads.
For information, contact Advertising Vice President Jason Dillon at (804) 649-6136 or go to Richmond.com/Contact-Us and click on "Interested in placing an ad?"
Advocacy advertising guidelines
Advocacy ads (religious, political, etc.) must be approved by the RTD before publication. In addition, these ads must be labeled as paid advertisements and include the name of the person or organization paying for it.
The Richmond Times-Dispatch has a comprehensive business directory on our website, Richmond.com.
In addition, we have a team of digital professionals available to assist you in growing your business with a suite of products and services designed with you and your business in mind. If you'd like more information, please call (804) 649-6077.