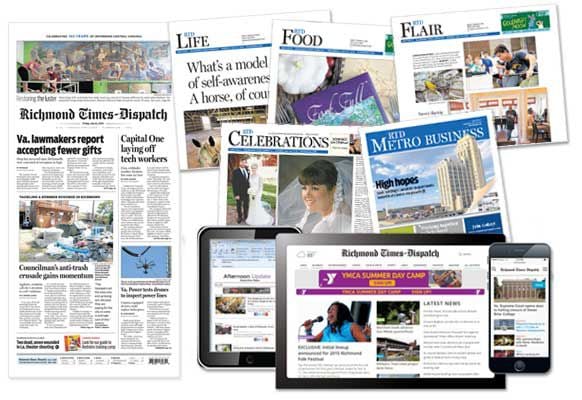 Whether you are a new or longtime subscriber, we thank you for supporting the Richmond Times-Dispatch. We are dedicated to providing outstanding service. Here are a few basics about how to manage your subscription:
For newspaper delivery and billing issues, call Customer Service at 1-800-468-3382 or (804) 644-4181.


To manage your account online, visit Richmond.com/My-Subscription.


If you are not satisfied with your delivery, we will offer you a refund for the unused portion of your subscription. A processing fee applies.


There are two ways to pay for your subscription:

- EZ pay online automated payment – Auto renewal through a credit or debit card.

- Office pay – Pay the office directly by check, credit card or debit card.
The username and password you enter to manage your account online also will be used to log into Richmond.com on desktop and mobile web, as well as our native mobile app, to access an unlimited amount of content as well as the electronic edition of the newspaper.


Be sure to sign up for our free e-mail newsletters which will help ensure you're among the first to know about regional news events. Sign up at Richmond.com/Newsletters.


Please consider signing up for EZ Pay auto renewal. This is easy for you, and it ensures there will be no disruption in your service.


In the metro area, your renewal notice will be delivered inside your newspaper approximately 30 days before expiration. Delivering it this way helps us keep subscription prices as low as possible.


We publish one premium newspaper each year, on Thanksgiving. We also publish keepsake Discover Richmond magazines and deliver them to subscribers. Each of these products carries an additional charge and may shorten you subscription duration. If you do not wish to receive these products, call Customer Service at the numbers listed above.


We encourage all our readers to upgrade to an All Access subscription. All Access includes unlimited digital use of our website, mobile website, native app and electronic edition.


Our All Access digital subscription is free for seven-day print subscribers. Additional charges apply for other subscribers. There is a digital-only option if that interests you.