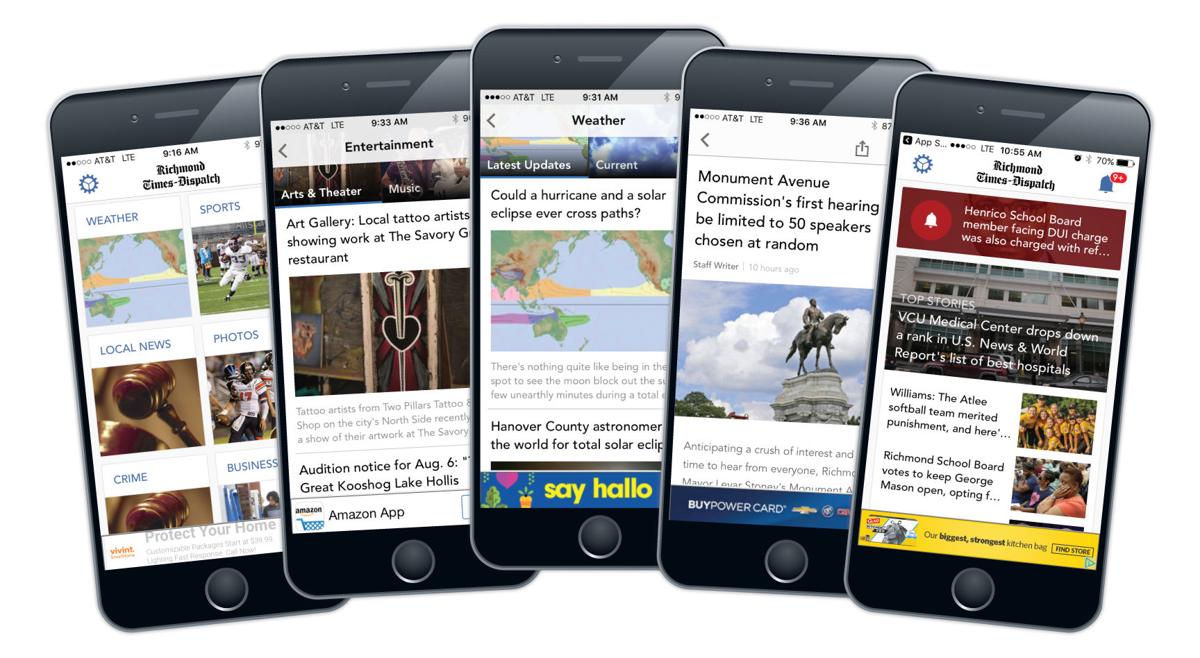 Do you want local breaking news, updates on Richmond's hot dining scene and the latest in Virginia politics? The RTD has you covered.
The Richmond Times-Dispatch's mobile app blends our in-depth coverage of local news, entertainment, sports and more in an easy-to-navigate mobile experience designed for smartphones. Push notifications inform you when local news breaks and within the app you can watch our videos, read the latest news, check the weather forecast and browse our classified ads.
The RTD app is free to download from iTunes and Google Play. Digital subscribers enjoy complete access to all articles in the app. Non-subscribers are unable to access Subscriber Plus articles without signing up for a digital subscription.
We encourage you to receive push notifications from the RTD app on your mobile device, which can alert you to important breaking stories across the region. To allow push notifications, follow these steps:
Select SETTINGS. Select NOTIFICATIONS. Select the RTD app.
Slide the ALLOW NOTIFICATION button to the right.
On an Android smart phone or tablet:
Launch the RTD News app and select MENU, then SETTINGS.
In the pop-up, check the box next to RECEIVE NOTIFICATIONS?
Our apps are optimized for display on smartphones. On tablets, you may find the Richmond.com website to be a better viewing experience.
To place an icon on your home screen that takes you to Richmond.com with one touch, go to the site and tap the SHARE icon. Then select "Add to Home Screen." You can also bookmark our website.