Q:
How long have you been in the business?
A:
I founded M.L. Bell Construction in 2003, but my love for construction began much earlier. I grew up in a construction family. My grandfather started a construction company with his seven children. I remember playing in their shop and enjoying being around construction equipment. In high school, when I was 15, I started my first construction business – a landscaping service.
Q:
What drew you into the industry, and what do you love most now about your role within it?
A:
Having grown up in construction, I was drawn to the satisfaction of making something out of nothing and seeing the excitement on my customers' faces when their visions became reality. My favorite part of the business today is not the bricks and mortar aspect. Instead, it's building relationships and learning about other peoples' businesses and industries. Whether it is retail, restaurants, daycares, or light manufacturing, they all have different business models. If I can learn and understand the model, I can figure out how to best add value as part of the team.
Q:
What is the average number of jobs you have in progress at a given time?
A:
We typically have 12 to 15 jobs at any given time. We currently have projects underway in Virginia, North Carolina, Colorado and California.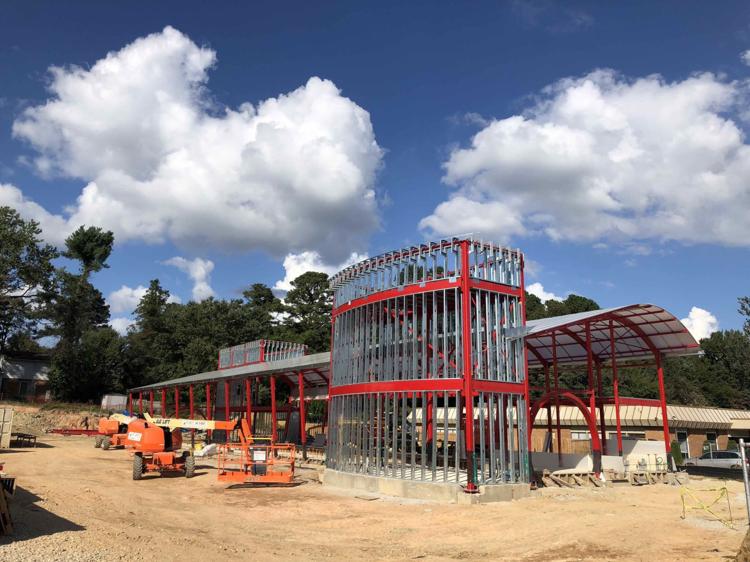 Q:
What is your greatest challenge in the industry now?
A:
The greatest challenges of the industry right now are the lack of skilled workers and the rising costs of materials. We aren't alone, as many industries are facing labor shortages and rising costs. However, these factors make it more difficult to grow aggressively. In the end, they may be a blessing in disguise because we must be more selective about the relationships and projects we pursue. Additionally, the skilled-worker shortage influences some of our community involvement commitments. For example, we contribute to trade education scholarships to help the next generation of construction workers start their careers on the right foot.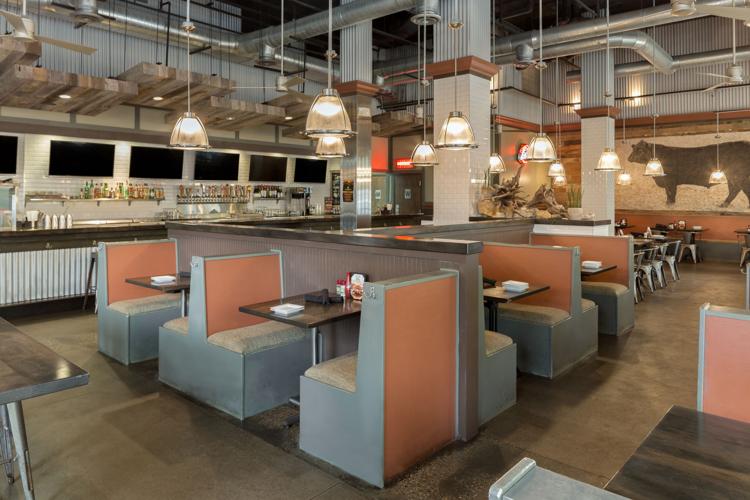 Q:
What are your business ambitions?
A:
I have four aspirations for M.L. Bell Construction. First, create a company culture where people enjoy coming to work. Second, be able to learn customers' business models and add value when providing construction services. I also want to continue to develop our own projects and grow our business model. Finally, I want to keep giving back to the local community, which has made our success possible.
Q:
What do you look for in/when:
    Buying lots?
A:
Location, location, location: one that is served by adequate utilities and has good traffic counts. At the moment, real estate acquisition in this market is running high, so we need to be patient and selective about investing in the right property.
Hiring subcontractors?
A:
M.L. Bell Construction views subcontractors as partners. We especially value those who provide fair pricing, do excellent quality of work, and who are responsive. More than ever, we need subcontractors who can meet our project schedules so that we can deliver on-time to clients.
Seeking material suppliers?
A:
The best suppliers are all about service and education. They are an essential part of our team. We rely on them to educate us about their products and solutions, as well as deliver their goods on schedule. 
Q:
Are you currently accepting bids?
A:
We are accepting bids in all trades from qualified subcontractors who are licensed, insured, and who are committed to being a partner in our success. We have the philosophy that the lowest bid is not necessarily the best bid. We value knowledge, experience, good communication and drive.
Q:
What is an industry issue you have successfully overcome and how?
A:
We have worked hard to broaden and strengthen our relationships with subcontractors and suppliers to help get us through the ongoing labor crunch. We prefer to work with the subcontractor or supplier who has a team approach, experience in the market, and ability to meet our schedule. Knowing that we have reliable partners on board makes it easier to pursue and win work.
Q:
Where do you see the industry in 10 years?
A:
Technology plays a larger and larger role in our world every year. A decade from now, it's reasonable to expect that tech will reduce or solve the skilled labor shortage problem, particularly with masonry and concrete. With regard to my business specifically, by 2029, I hope to still have a great team in place, and that the company has grown. I'm putting this in motion now by mentoring younger team members so they are empowered to make good decisions and be successful.
Q:
What's the best advice you've ever been given?
A:
My best advice came from my father. He had more than 600 people working for him, and it always amazed me that his employees would walk through walls for him. He has many sayings like: "If you can't out think them, out work them," and "Always do what you say you are going to do." But the best advice he ever gave me was when he told me: "Relationships are the most important thing you build. Treat people well and they will perform for you. Treat people poorly and you will have poor results."
Contact Mike Bell and M.L. Bell Construction at (804) 752-6032.