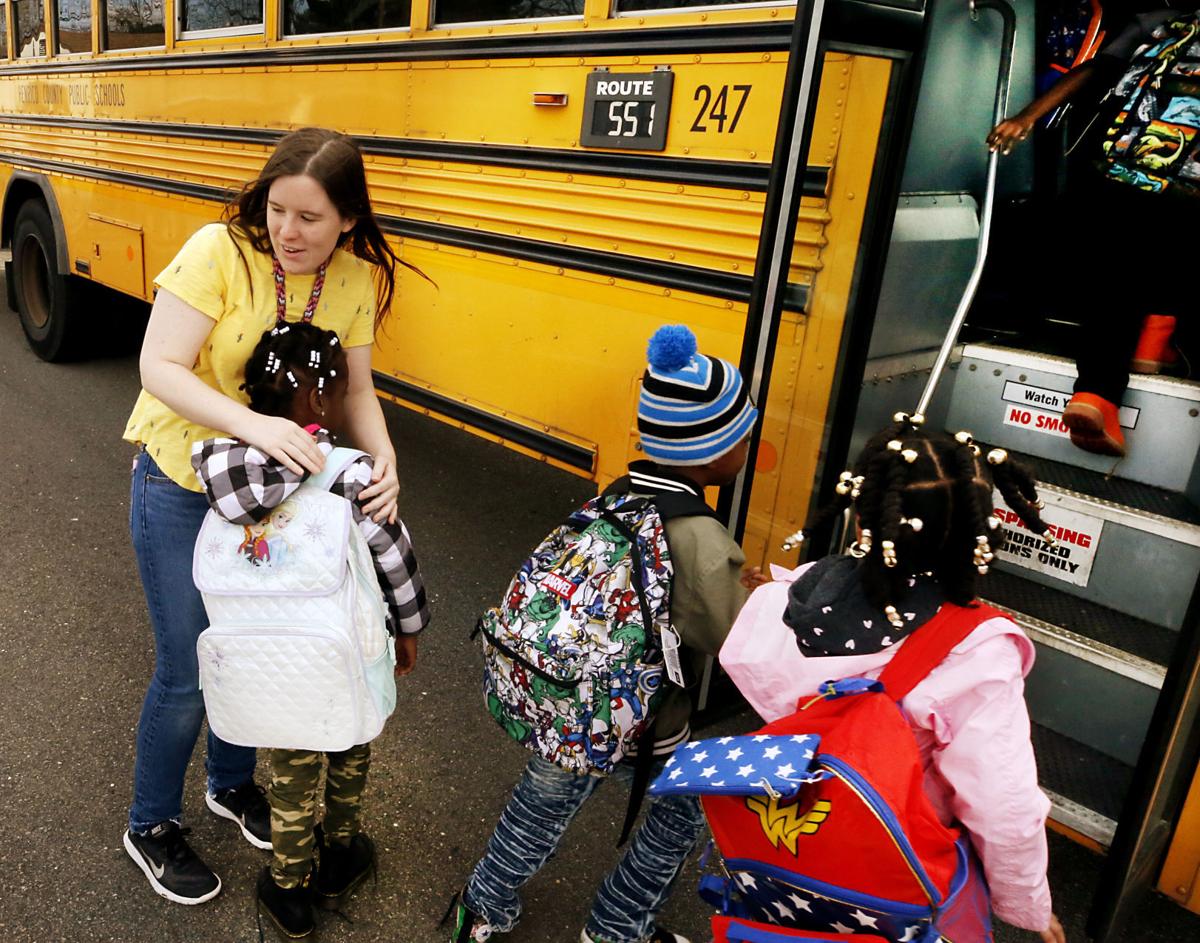 Chris Suarez reports that with Richmond area-schools set to begin the academic year next month, recent exposures already are testing how local divisions will disclose COVID-19 case information to school communities and the broader public.
Henrico, Richmond and Chesterfield County students will continue online learning for the first nine weeks or first semester of the year, but school officials in the counties plan to gradually phase students back into schools this fall.
Meanwhile, about 60% of Hanover County students will be back in schools when the year begins; the system allowed families to choose to send students back into classrooms. READ MORE
Above, a teacher at Glen Lea Elementary School in Henrico hugged a student goodbye on March 13.