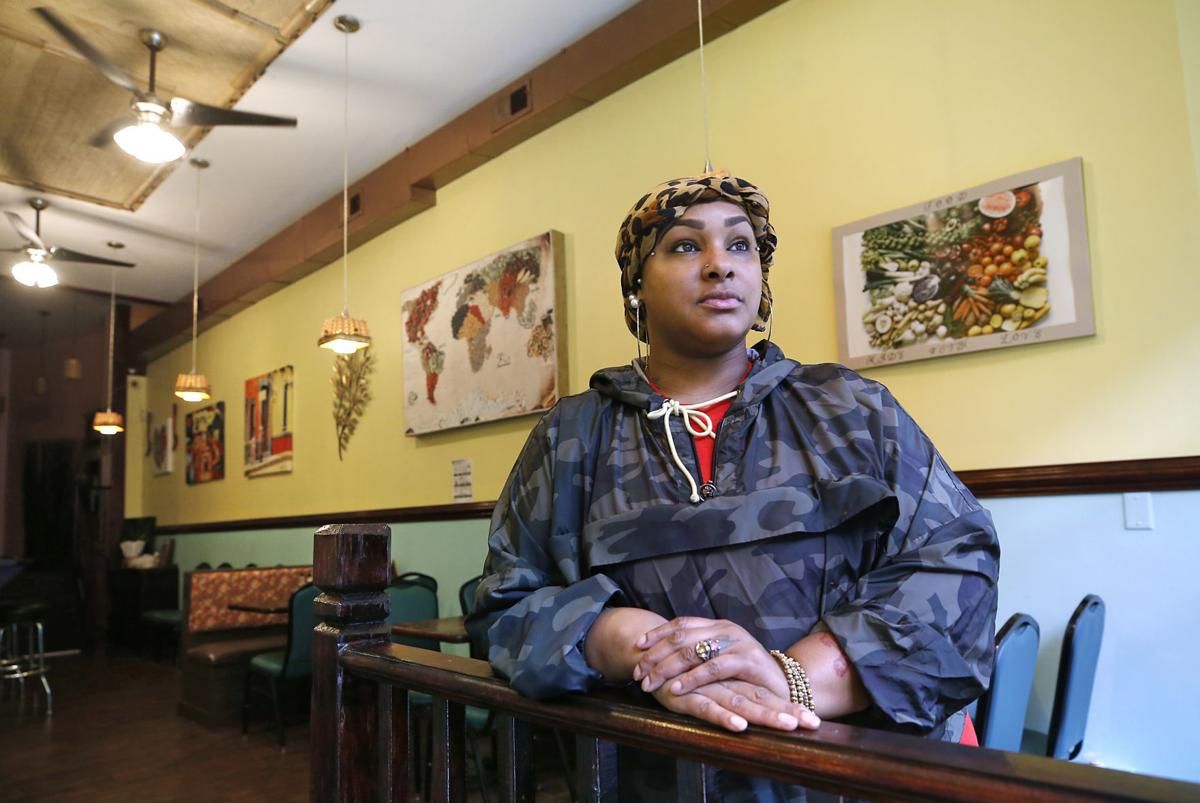 BLK RVA, a collaboration with Richmond Region Tourism and community leaders that promotes and celebrates Richmond's black culture, is raising money to support black-owned restaurants with an online store that includes sweatshirts, T-shirts and duffel bags.
The goal, which organizers hope will be met by June's end, is $15,000. The approximately $400 grants, which can be used however restaurants need, will be equally divided among the 35 Richmond Black Restaurant Experience participants — no application process required.
This is only one of many steps BLK RVA, which partners with the Richmond Black Restaurant Experience, hopes to take in connecting black-owned restaurants together, said Amy Wentz, co-organizer of the RBRE.
There's a group chat on social media for owners to give details on grant opportunities for furloughed employees or federal Paycheck Protection Program loans.
Virtual happy hours have been set up where guest speakers share tools for reimagining social media and customer engagement. A recent happy hour, held Tuesday, had more than 80 people registered.
The BLK RVA Instagram offers snippets of Richmonders sharing stories on how locals "do" Richmond — all to boost black businesses. They include co-founder of the Richmond Night Market, Melody Short, whose ideal day involves a run at Byrd Park and working at Urban Hang Suite; and Vernon Gordon, lead pastor at the Life Church RVA, who says every visitor must head to Mama J's.
"At the back of all of what Richmond is, is the black story," Wentz said. "It was important that we celebrate that culture ... the black story really shaped this country."
Despite its role in framing culture and the food scene, structural income inequality gaps have left black-owned businesses at a disadvantage.
In 2016, the average wealth of white families was five times that of black counterparts, according to the Urban Institute, a nonprofit that researches the impact of policy on communities. Lower wealth levels can also contribute to less capital and resources in owning a business.
Offering a grant to uplift black-owned restaurants is one way to help minimize that gap, Wentz added.
But she said it's important for this to be a community effort for all Richmonders to step up and offer support. Wentz said that could look like purchasing merchandise, sharing the stories on social media, ordering takeout from black-owned restaurants or contributing to the RBRE GoFundMe.
For restaurants such as True-Asia Daniels' True's Cultural Kitchen, $400 can make a hefty difference toward rent payments, utility bills and helping to keep her staff on. Her business at 415 W. Grace St. hasn't yet neared the one-year mark and, with the ongoing monetary losses, she just prays she's going to make it.
"We know that [black-owned businesses are] the most impacted. They're usually the first ones," said Tameka Jefferson, community relations manager for Richmond Region Tourism. "We looked at it from a more creative aspect of 'How can we make sure we give them the information they need?'"
It's a day-by-day effort to ensure that support is ongoing, but Wentz has hope. She's seen what Richmonders do for one another.
"Richmond as a whole is just a resilient community," Wentz said. "Black people in Richmond are resilient, and we're all going to get through this. We're going to emerge, better."
(804) 649-6103
Twitter: @sabrinaamorenoo