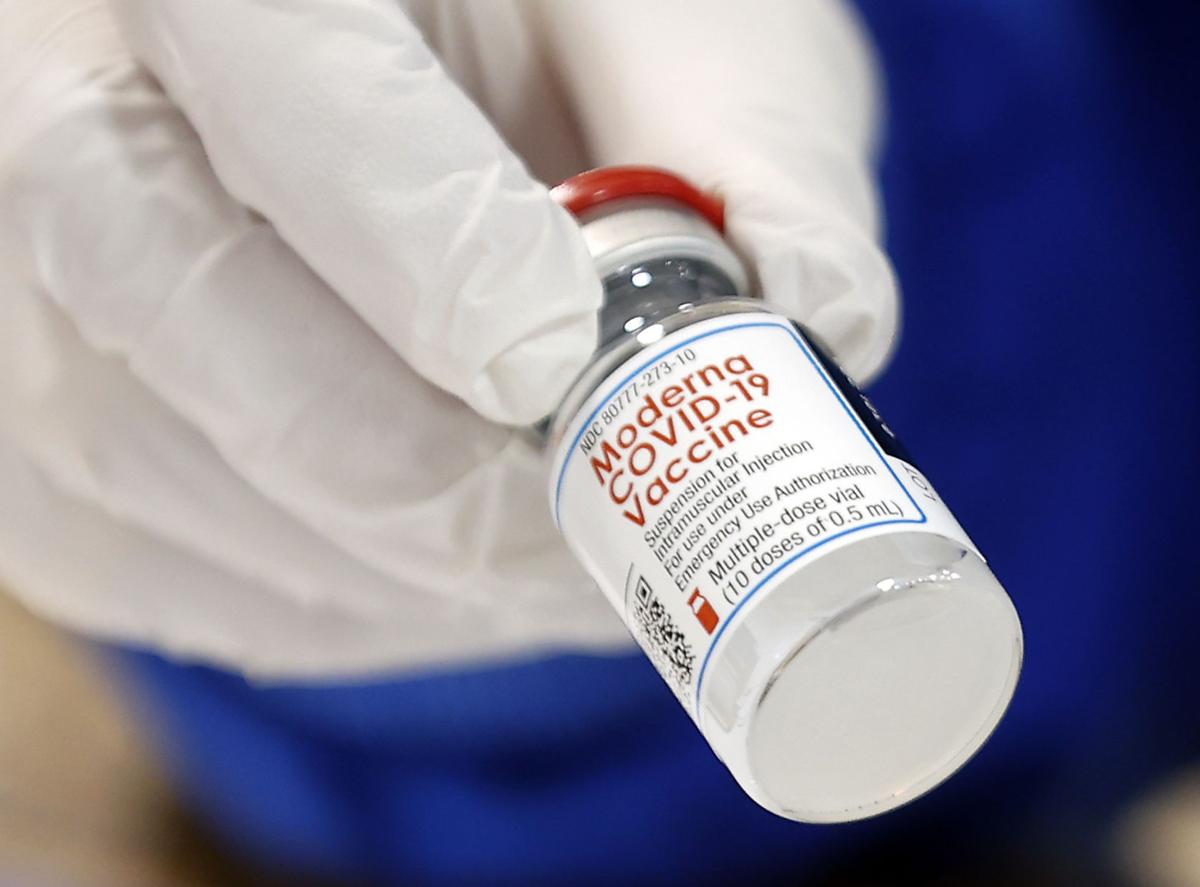 Virginia is now in the Phase 1b part of its COVID-19 vaccination plan, including in the Richmond region.
The 1b priority groups are:
Frontline essential workers
People living in correctional facilities
People living in homeless shelters
People living in migrant labor camps
People ages 65 and older
People ages 16-64 with certain conditions or disabilities that increase their risk of severe illness from COVID-19
Beginning Feb. 11, CVS Health will begin offering COVID-19 vaccines to those who are eligible at approximately 28 CVS Pharmacy locations in Virginia, including Richmond. According to CVS, appointments will become available as early as Feb. 9, or as soon as those pharmacies receive their vaccination shipments.
For the initial rollout, CVS Health plans to administer up to 26,000 total doses across the commonwealth, according to a press release, which will be sourced from the federal pharmacy partnership program.
Currently, COVID-19 vaccinations are only available at select participating CVS Pharmacy locations and appointments are required.
"One of our greatest strengths as a company is our presence in communities across the country, which makes us an ideal partner for administering vaccines in a safe, convenient, and familiar manner," said Karen S. Lynch, President and Chief Executive Officer, CVS Health. "We continue to be grateful for the commitment of our frontline colleagues whose dedication has allowed us to deliver care and peace of mind throughout the pandemic."
Vaccines at participating CVS locations will be available to individuals meeting state criteria, according to the pharmacy, which will confirmed by the state in advance of the rollout. Patients must register in advance at CVS.com or through the CVS Pharmacy app, and people without online access can contact CVS customer service: (800) 746-7287. Walk-in vaccinations without an appointment will not be provided.
Over the last two weeks, health districts from Richmond and Henrico, Chesterfield and Chickahominy teamed up at Richmond Raceway to offer COVID-19 vaccines to seniors, teachers, school staff, fire and police officers across the region as part of the Phase 1b vaccination rollout. The events saw thousands receive the first does of the vaccine. The vaccination event was closed to the general public; all individuals eligible were preregistered by their localities or departments.
The health district is using online surveys to compile contact information for employers and individuals eligible for the vaccine. Those surveys don't schedule appointments but are the first step. Click here for more information.
The Virginia Department of Health is currently working with "a variety" of providers to administer the vaccine, according to its website, which include hospitals, long-term care facilities, local health departments, and urgent care centers.
Residents of long-term care facilities will be vaccinated on-site by CVS and Walgreens teams, according to the VDH. Healthcare workers will receive the vaccine at their places of employment.
As the vaccine become more widely available, VDH will continue to enroll multiple providers, according to its website.
For Richmond-area residents who fall into the 1b or 1a category, they can click this link to fill out a vaccination interest form.
To learn more about the vaccine, click here. For more information about the different priority groups, go to and to see more details about the phases, click here.
RICHMOND REGION COVID CONTACT INFORMATION
Chickahominy Health District (Goochland, New Kent, Hanover, and Charles City):
Crater Health District (cities of Emporia, Hopewell and Petersburg and the counties of Dinwiddie, Greensville, Prince George, Surry, and Sussex):