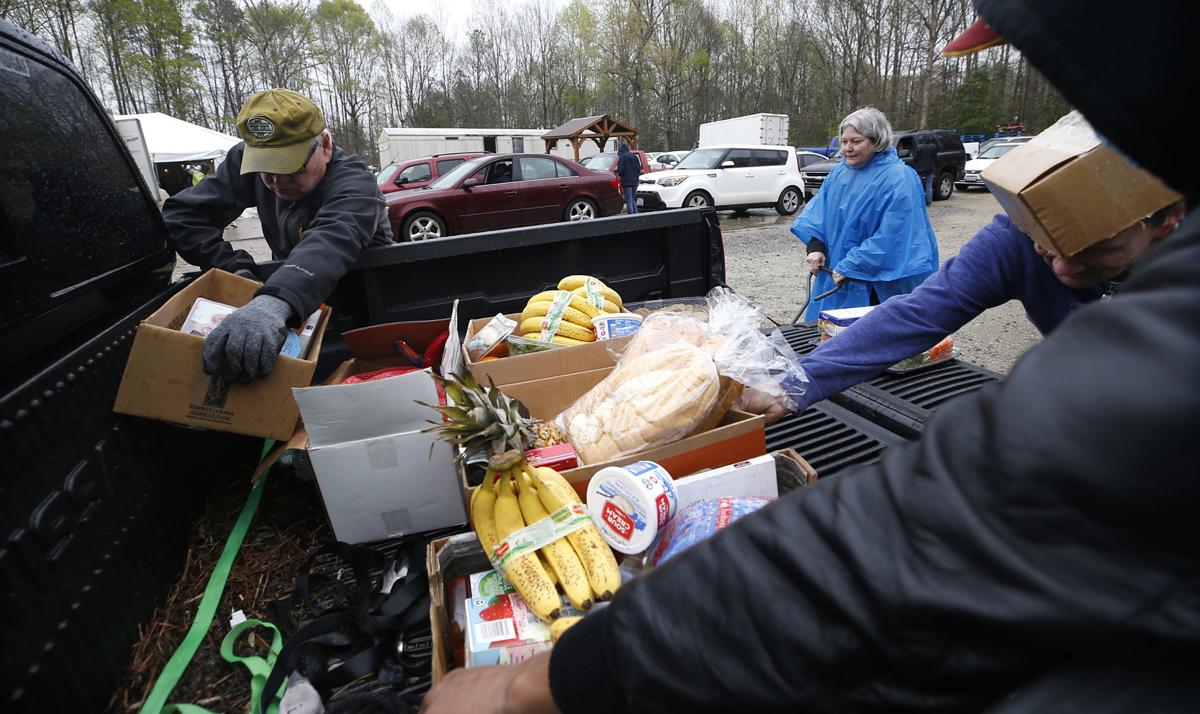 Perhaps one of the emails or voicemails journalists have received most in the middle of this pandemic is "how can we help?" Or, "how do we get help?"
With unemployment rates skyrocketing and vulnerabilities amplified, the needs are great, but for many, it's difficult to know how to help, especially with stay-at-home orders.
So The Times-Dispatch is compiling a list of ways to support fellow Richmonders throughout the coronavirus, including efforts to fight hunger, support restaurants  the arts and small businesses and communities. Some also include applications for assistance.
By no means is this an exhaustive list. As you see more opportunities to help Richmonders experiencing difficult times, email us at tdnow@timesdispatch.com. The list will be updated as more funds pop up.
Within these stories of grief and loss of normalcy, communities continue turning to each other to give back however they can. Kindness is here to stay.
Save the Arts
Virginia Commission for the Arts, along with the National Endowment for the Arts, established one-time grants for non-profit arts organizations to help with salary supports, artist fees and rent and utility costs for facilities while federal relief arrives. Awards given depend on an organization's budget, with major ones such as Richmond Ballet or Visual Arts Center of Richmond, receiving $5,000. Applications are due May 8.
In Cycle 2 of Artist Relief, the fund will help 100 practicing artists per week with a $5,000 grant for financial emergencies. Applications due May 21.
Arts Administrators of Color Network set up a fund focused on supporting any U.S.-based Black, Indigenous, People of Color artists and staff with a $200 per person grant.
Administered by CultureWorks, an arts organization serving the Richmond and Tri-Cities region, the relief fund is providing financial assistance - a one-time $500 grant - to artists who've lost income, with a priority on underrepresented populations
Restaurant relief funds
A coalition of local restaurant owners collecting and sharing money and resources for the local restaurant industry workers.
Financial grants to food and beverage employees experiencing economic crisis through injury, illness, or loss of wages due to coronavirus restrictions and other emergencies. The Holli Fund honors the late Hollister Lindley, a local food writer who lost her battle with ALS in 2017.
Affected industry personnel apply for grants through the website, thehollifund.org. Currently, grants provide $750 for things like rent, utilities, car repairs and other bills. Donations can be made to The Holli Fund website anytime.
A website encouraging diners to buy gift cards to local restaurants to use later. The site includes links and details on how people can purchase the gift cards.
Supporting small businesses
Launched by business leaders, the Virginia 30 Day Fund is providing financial assistance to businesses that employ three to 30 people and are owned by Virginia residents up to $3,000.
Lifting up vulnerable communities
This fund would go toward families without health insurance or access to unemployment benefits for groceries, rent or utilities.
Established by other workers in the Richmond area, this fund provides financial assistance for those who've lost their jobs or had significant hours cut
This organization focuses on preventing, reducing and ending homelessness throughout the Richmond region 
Fight hunger
The umbrella organization that includes the Central Virginia Food Bank, Meals on Wheels and the Community Kitchen.
Donate masks and medical supplies
Helping the LGBTQ community