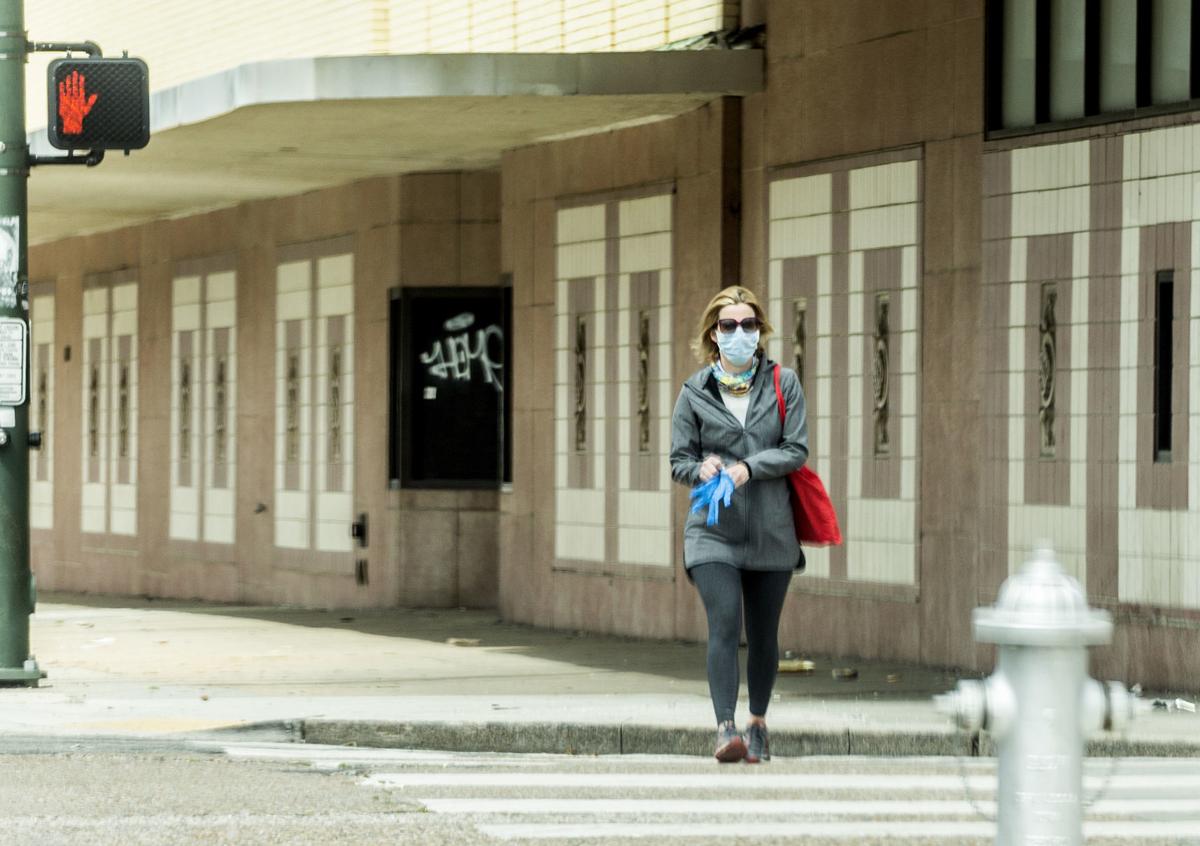 The number of people infected with COVID-19 in Virginia is likely significantly higher than the official numbers reported by the Virginia Department of Health as the state lags behind other states in testing capacity.
As of Monday, 24,521 people in Virginia had been tested for the coronavirus and 2,878 tests had come back positive, confirming infection.
Virginia falls in the middle of the country when comparing how many COVID-19 tests have been completed – placing 23rd out of 50 states and the District of Columbia, in spite of being the 12th most populous state in the country, according to an analysis of data reported by the COVID Tracking Project and the World Population Review. North Carolina, for example, had gotten results back on 40,045 tests and Maryland had gotten 29,617 test results back as of Monday.
By comparison, Utah, which has less than half of the population of Virginia, had reported results from 30,892 tests Monday – 6,371 more than Virginia reported the same day.
Because of a shortage of testing supplies and logjams at the labs that do the testing, only a fraction of people who are actually infected in Virginia have been tested.
"Those numbers -- in and of themselves -- are almost definitely an underestimate of the actual spread of the disease in the community," said Dr. Norman Oliver, state health commissioner, at a briefing Monday. "There are many people who have COVID-19 who are walking around in our community."
Data reported from the Virginia Hospital and Healthcare Association, which launched an online dashboard Monday that tracks data from the state's hospitals on a daily basis – shows that the numbers reported by the state are significantly lower than what hospitals are seeing.
The dashboard reported that, as of Monday, 1,194 people who had either tested positive or had COVID-19 tests pending were currently being treated in a Virginia hospital. This is more than double the number of cumulative hospitalizations the state health department reports, which was 497 as of Monday.
Officials with the VDH and the hospital association said that the VDH counts hospitalizations recorded during health department investigations and does not report daily up-to-date information from the hospitals.
The state has also reported only 2,878 confirmed positive cases of COVID-19, about 2.4 times as many people there are in hospitals who have either confirmed or suspected cases of the coronavirus.
Experts believe that hospitalizations account for a small percentage of overall COVID-19 cases, but because so little is known about the novel virus, the rate of people infected who end up in the hospital is unknown. Many people could either have no symptoms or have symptoms that are not severe enough to be admitted to the hospital.
One study released by researchers from the University of Texas at Austin last week estimates that counties across the U.S. – including Virginia – are likely to have hidden transmission in the community. That means that many more people are likely infected with COVID-19 than official county and state counts suggest.
The study assumed that just one in 10 cases are tested and reported, nationally, and found that any county with one confirmed case had a 9% chance of community transmission. Any county with 43 or more confirmed cases has 100% chance of community transmission, according to the researchers.
The health department has already recognized outbreaks in the Richmond region, as well as in Northern Virginia and the Tidewater region.
The VHHA dashboard also reported that, of those hospitalized, 387 are in the Intensive Care Unit and 285 are on a ventilator.
Hospitals throughout the state report having 1,900 ventilators that are not currently being used by a patient.
Virginia has not yet released a state-specific projection model of how COVID-19 may play out in the state, but a University of Washington projection, which changes on a daily basis, has predicted that the state will reach its peak on April 20. This is about a month earlier than it projected last week. The projection now estimates that, on its peak day, Virginia will need 476 ventilators.
Gov. Ralph Northam has urged Virginians not to put too much stake in projections, saying that they are "not a perfect science."
He said at Monday's briefing that he and his team are looking at various models, and they have not made any adjustments to their response plan based on the newest projections from the University of Washington.
(804) 649-6601
Twitter: @bridgetbalch