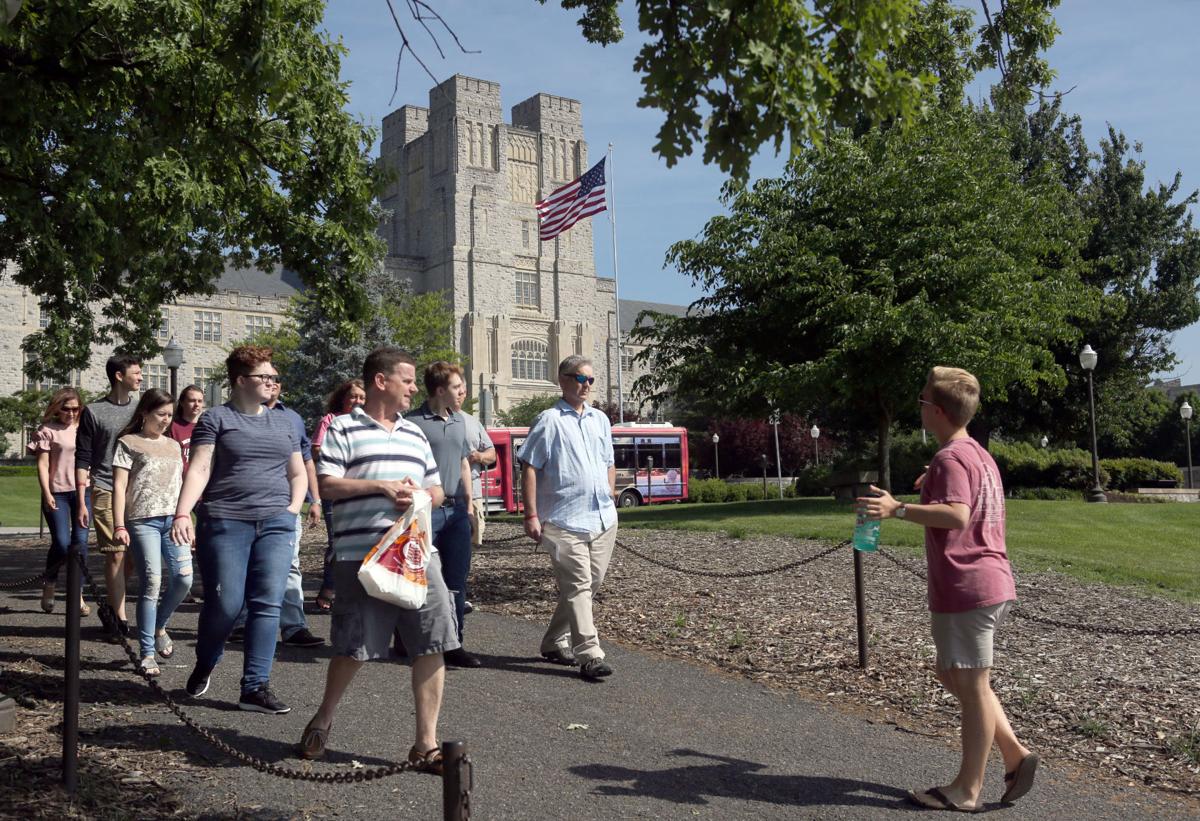 Virginia Tech will give students who live on campus $1,000 if they don't return to student housing, the university announced Friday.
As universities around Virginia are beginning to close residence halls to students without special permission to remain, Tech is the first to announce that it will offer rebates if they do not return to campus housing this spring.
In a statement, the Blacksburg school said that students should "seriously consider" staying home or off-campus at the end of the previously announced extended spring break. If a student isn't able to stay off campus or needs to be on campus to access online learning, "housing will be made available on campus."
The university has moved classes online for the remainder of the spring semester. All Virginia Tech student events have been canceled through April 30. The university's dining centers will stay open for students who return.
For students who return to campus next fall, their remaining dining dollars, flex dollars or commuter cash will be transferred to the fall semester. A full refund on that money will be given for students not returning to Tech, Interim Vice President for Student Affairs Frank Shushok Jr. said in a statement.
"Our efforts are motivated in the spirit of containing the spread of COVID-19 and prioritizing public health by reducing the density of our campus population," Shushok said. "While this requires sacrifice by all of us, we know that Hokies always join together for the common good in the spirit of our motto: Ut Prosim (That I May Serve)."
Other universities on Friday said they will decide whether to take similar measures in the coming weeks.
The University of Richmond, which will hold classes online through April 3, will decide whether it will reimburse students by then.
"The university will make a determination regarding adjustments to housing and board charges for the spring semester once a final decision regarding classroom instruction is made," said UR spokeswoman Cynthia Price.
Virginia Union University is extending its spring break by a week, but has yet to make a decision about moving to online instruction. Spokeswoman Pam Cox said staff are still developing a plan for the rest of the semester, which could include remote learning.
Students at Old Dominion University in Norfolk are being asked to leave residence halls by Sunday evening as it prepares to offer classes online on March 23. Spokesman Keith Pierce said a decision on rebates has not been made.
"We're still working those kinds of details out as we speak," he said. "We do want to take care of our students in every way possible."
Virginia Commonwealth University has also not made a decision on reimbursing students. Classes there are expected to be held online for "the foreseeable future."
"VCU is still considering this matter and will communicate any changes to our students who live on campus," said spokesman Mike Porter.
Staff writers C. Suarez Rojas, Justin Mattingly and Mel Leonor contributed to this report.