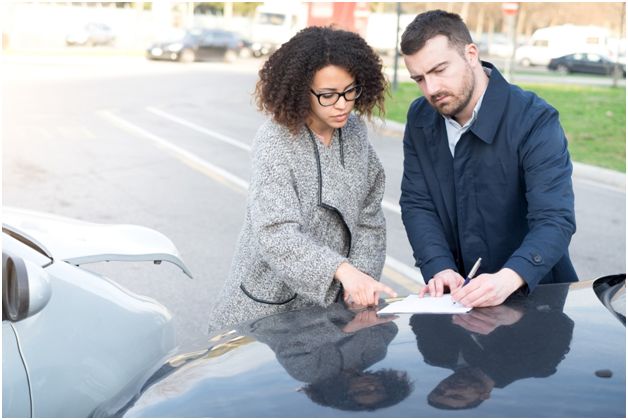 The quick answer is a resounding no, according to the Richmond law firm of Allen, Allen, Allen & Allen. In this article, the firm offers some suggestions on what to do.
Let's explain a little more clearly who exactly wants a statement, why they want a statement, what you can do to protect yourself and how to prepare for future conversations with insurance companies.
An accident occurs – now what?
In 2015, more than 6.2 million traffic collisions were reported, according to the National Highway Traffic Safety Administration. Should you ever get in a car accident, you will be dealing with both your insurance company and, if anyone else was involved, their insurance company as well. Insurance companies, while in the business of selling and providing financial support, also have a goal to pay out as little as possible.
Know your legal obligations
Your own insurance company may need you to provide a recorded statement and you have an obligation to cooperate with your insurance company. However, you are not required to provide a statement to any other person's insurance company, no matter what anyone else says, including an adjuster. This bears repeating: You are under no legal obligation to provide any statement to an insurance representative from the at-fault party's insurance provider.
A recorded statement can seem like an informal conversation, a simple chat about what took place at the scene or how you are feeling now that you've been checked out by the doctor. However, these conversations are purposeful and designed to obtain details. The insurance company's representative is looking for information, and you should expect that he or she will try to use whatever information that is uncovered against you.
Be aware of unseemly practices
Any statement given, even an informal text, can be used at a later date to justify denial of payment or coverage. For example, if you talk to a claims adjuster within hours of your accident and you say you don't have any injuries, but 48 hours later you are experiencing severe whiplash, you could be denied restitution because your original statement omitted any injury reference. This is unfair and the best way to ensure you are best protected is simply to not give the statement.
In addition to refraining from giving the statement, you also shouldn't lie, argue or offer guesses or estimates on any details of the accident, such as time, speed or even weather. If this is all starting to feel overwhelming, there is a simple solution: Lawyer up.
The insurance company is looking out for themselves. You should do the same. If you have hired a lawyer, you can rest easy knowing that all communication will now go through them, and you can avoid the discussions and potential pitfalls of talking with other drivers' insurance companies. Your lawyer will be much more aware of the tactics used by insurance companies and experienced with providing nuanced responses to these inquiries.
For more information about Allen & Allen, which has eight office locations, visit AllenandAllen.com or call 1-866-388-1307.