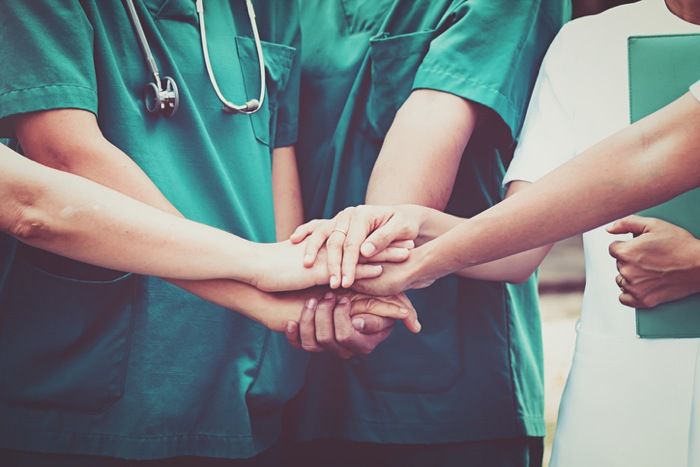 When choosing a profession, there are many factors that come into play. Will it be easy to find a job in your chosen field? Is the work rewarding? Are there opportunities to grow and gain new responsibilities as you continue in your career?
Nursing is a vital part of the healthcare system and supports the health and well being of people around the world. Nurses play a daily role in making sure that patients are well taken care of. In addition, nurses have the potential for big earnings and generous benefits packages.
Here are 5 reasons why nursing is for you:
1. Nursing is a rewarding profession
As a nurse, you know that you're making a positive difference in many different lives every day. "This is a job where you can make a difference in people's lives every day," says Sandy Aderholt, Chief Nursing Officer of Richmond's Chippenham Hospital. "You can be with people at the beginning of life, the end of life and everywhere in between." Nurses can provide caring and compassion to patients who are going through very difficult times in their lives. There are few jobs that provide such a sense of fulfillment.
2. There's a stable demand for qualified professionals
Nursing isn't going anywhere. "The future for nursing has never been brighter than it is now," says Jan Gannon, HCA's Capital Division Chief Nurse Executive. In fact, Virginia currently has more nursing jobs than nurses. The Virginia Nurses Association has published a whitepaper stating that, by 2020, the commonwealth will have a 32 percent shortfall in qualified nurses. This means that trained nurses will find themselves in high demand, no matter what ups and downs may affect the economy.
3. Flexible shifts and hours fit many different schedules
The possibilities in nursing are limitless. Nurses can fulfill many different roles, from positions in doctors' officers or acute care facilities to more specialized roles such as working as liaisons between patients and insurance companies. Nurses can work for schools, hospitals, government agencies or home care facilities. These different types of environments allow nurses to choose when, where and how they work.
4. Nurses stay at the forefront of technological change
New technologies are changing the nursing profession and letting nurses focus more directly on patient care. Aderholt explains that, as hospitals embrace electronic recordkeeping, nurses are able to spend more time at the bedside so that they can focus directly on patient care. Many hospitals, including Chippenham Hospital, are making an investment in getting the latest technology for their nurses. Aderholt explains that Chippenham is the pilot program for a new approach called "The Hospital of the Future." By using smartphones and other digital technology, nurses at Chippenham and Johnston-Willis Hospitals are able to save 19 to 41 minutes per patient per shift. "The goal of this new technology is to give nurses hours back each day so that they can spend more time with their patients," Aderholt says.
5. You can always find opportunities to develop and advance your career
"There's a tremendous array of specialists within fields such as orthopedics, pediatrics and acute care," Gannon says. "We need them more than ever." Besides looking for a specialty, nurses have the opportunity to advance their careers – and earn better pay – by completing higher nursing degrees. These include becoming nurse practitioners, nurse anesthetists or clinical nurse specialists. Another exciting new possibility is becoming a nurse informatics specialist – someone who manages and organizes electronic medical records to make them quickly accessible to other healthcare professionals.
Chippenham Hospital is the only Level II Trauma Center in Chesterfield County and the pilot for the "Hospital of the Future" program. This new initiative is designed to bring focus on back to being nurses and spending less time on paperwork and more time with patients. To find out more about how Chippenham Hospital can be a great place to work and advance your career, visit ChippenhamMed.com/Careers.