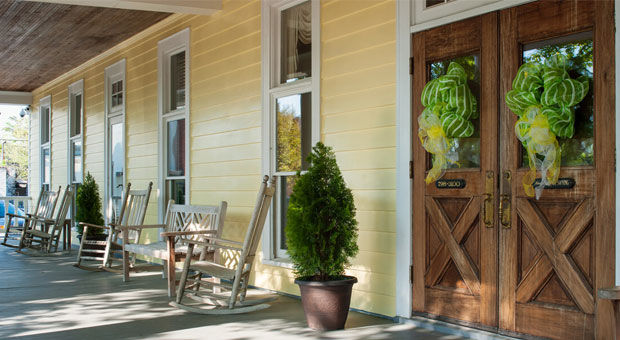 Richmond's retailers and museums are the go-to place for interesting historical gifts at reasonable prices. For anyone fascinated with Virginia's rich 400 years of history, you can easily pick up a unique and thoughtful gift to commemorate some of their favorite people, places and events.
Someone who enjoys active learning experiences will be delighted by the gift of a tour to Agecroft Hall or the Private Jefferson Perspectives Collection, or perhaps a gift certificate to stay at the historic Henry Clay Inn in Ashland.
For the 20th century history buff who appreciates Richmond's recent past, look no further than pint glasses featuring Richmond Times-Dispatch magazine covers from the 1940s and '50s, or a tote bag featuring the logo of the classic Richmond department store, Miller & Rhoads.
Specifically for women, a pair of Dolley Madison earrings expresses subtle zeal for the early American past, while the "Well-Behaved Women Seldom Make History" mug is great gift for the sassy impact-maker in your life.
---
Dolley Madison was more than just a First Lady. A symbol of Virginia history, she was also a gracious socialite and a fashion enthusiast. These blue glass earrings, adapted from an early 19th-century pair that belonged to Dolley herself, make an elegant gift for any lady with stately tastes.
---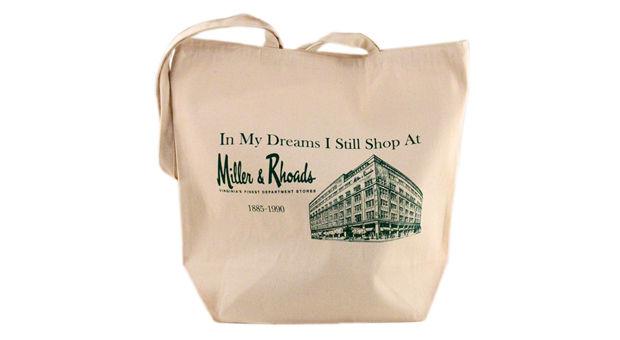 Miller & Rhoads Department Store was a lively part of the Richmond community for over 105 years. Celebrate the legacy of a local icon with this handsome, nostalgic tote, perfect for holiday shopping and beyond.
---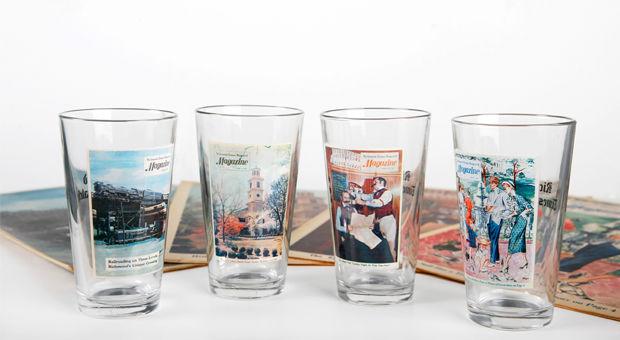 Propose a toast to Richmond history with this set of four pint glasses straight from the RTD Archives. Featuring magazine covers from the 1940s and 1950s, these collectible glasses make a great gift for anyone who loves RVA. Don't forget to pick up a set for yourself, too.
---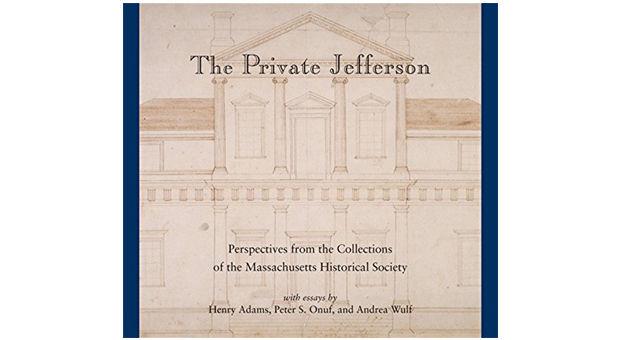 Do you know the real Jefferson? Generously illustrated with full color reproductions of architectural drawings, letters and other manuscripts, this volume investigates the life of one of America's most iconic Founding Fathers. Published as a companion to the exhibition of the same name.
---
This holiday season give the gift of history with a guided tour of Agecroft Hall, a 16th-century manor house that was transported from England to Richmond in the 1920s. With over 500 years' worth of stories to tell, this time machine trip back to Tudor England is sure to excite the most imaginative folks on your list.
PRICE: $8 adults, $7 seniors and $5 children (5 and under free)
---
This holiday season, give a loved one the gift of discovery with a ticket to one of the Virginia Historical Society's exciting special exhibitions. More than 16,000 years' worth of Virginia history, from prehistoric times to the present, will be theirs to explore. Tickets available for purchase in store or by telephone only.
---
For the take-charge lady in your life, consider a gift as bold as she is. Eye-catching and entertaining, this cobalt blue ceramic mug is guaranteed to bring smiles to any morning coffee routine.
---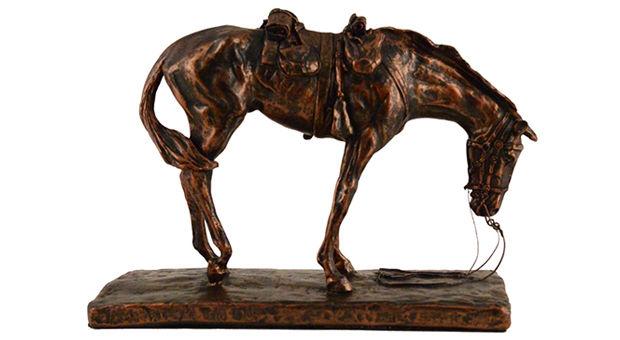 The original war horse statue, which stands in front of the Virginia Historical Society building on the Boulevard in Richmond, is a memorial to the 1.5 million horses and mules that died in the Civil War. Honor the history- or horse-lover on your list with the gift of this handsome reproduction, made of resin with bronze coating.
---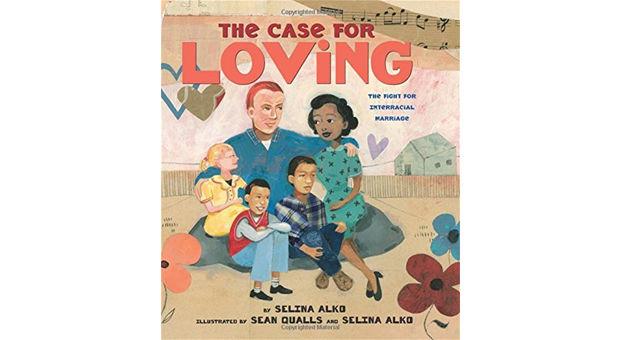 This colorfully illustrated, hard-cover book tells the tale of Mildred and Richard Loving, who fell in love and got married in Washington, D.C., but were arrested when they moved back to their hometown in Virginia for violating state laws against interracial marriage. Give children the gift of a true story about love's victory over all.
---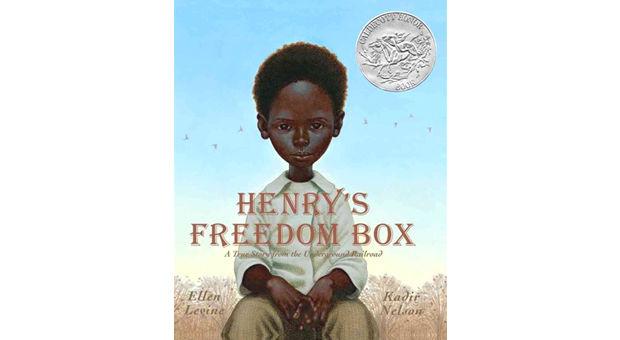 Henry Brown is a young slave who mails himself to freedom during the era of the Underground Railroad. Written by Jane Addams Peace Award-winning author Ellen Levine and illustrated by Coretta Scott King Award-winning artist Kadir Nelson, this hard-cover true story of perseverance and redemption brings history to life for children.
---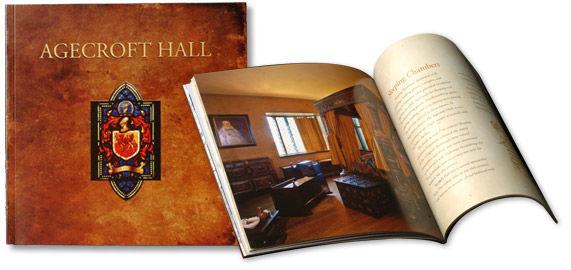 Give history-lovers an armchair trip to Agecroft Hall & Gardens with the official guidebook to the 16th-century manor house. This beautifully illustrated volume features the many treasures the historic site has to offer, as well as the remarkable story of how this Tudor home came to Virginia after 400 years in England.
---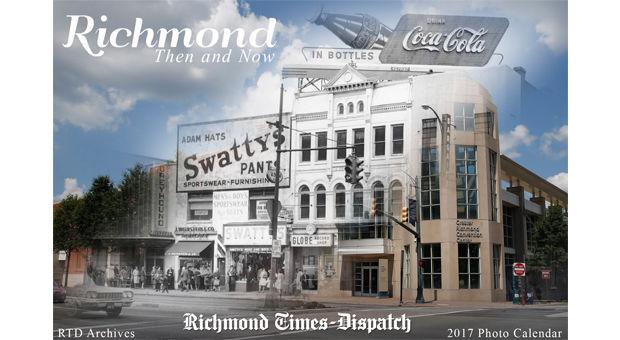 From the RTD Archives comes a calendar like none you've seen before – one that, like Richmond itself, is truly a mix of the historical and contemporary. Each month features a different photograph of a scene from the city's past, blended with a shot of the exact same location in the present. Perfect for ringing in 2017 Richmond-style.
---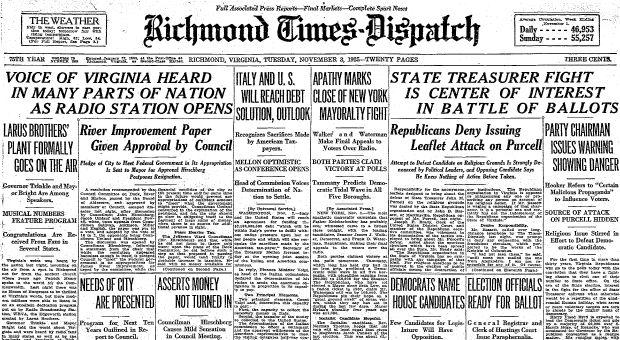 For over 165 years, the Richmond Times-Dispatch has captured moments of Richmond, Virginian and American history to preserve for future generations. The online RTD Archive allows you to search our photo database, access archives from 1903 to the present day, and purchase archive photos – timeless gifts for the history enthusiasts on your list.