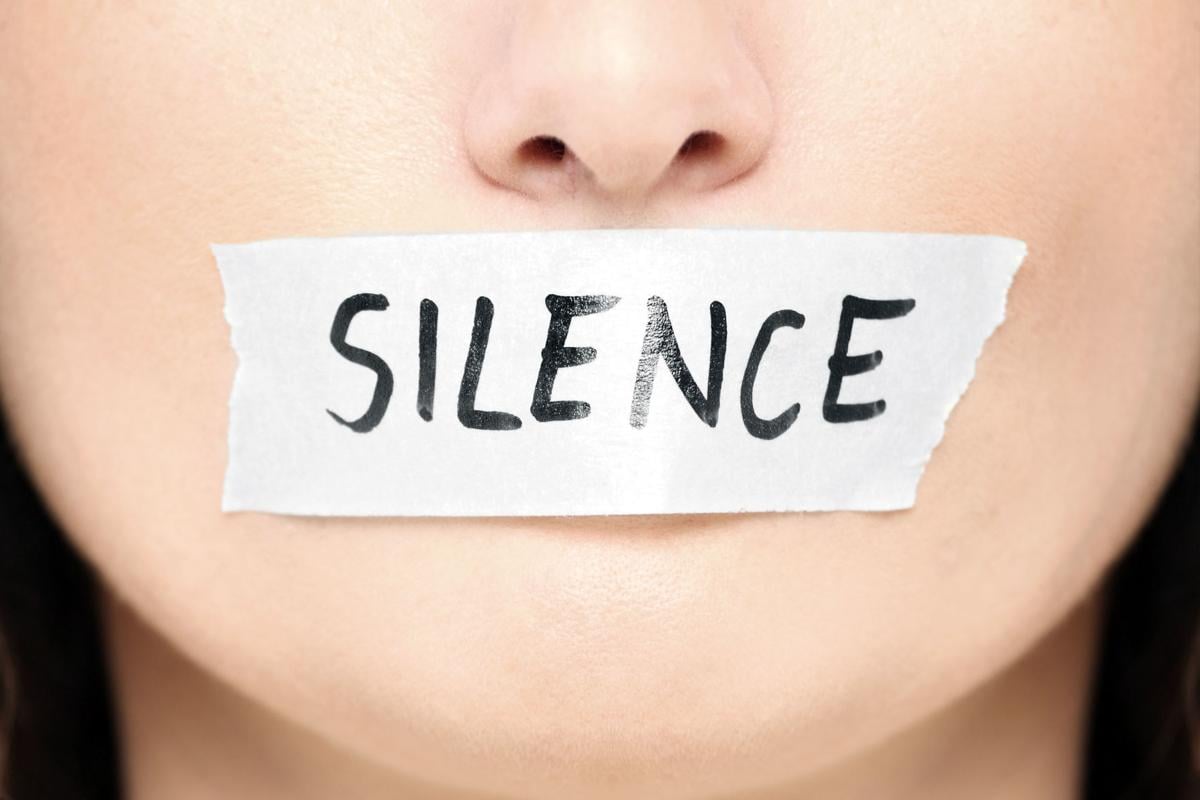 The #MeToo movement has brought to light some unethical practices that corporations and other organizations have implemented to hide sexual harassment, assault, and abuse in the workplace. One of the most commonly used tactic is requiring victims to sign non-disclosure agreements that require the victim to keep completely confidential any information regarding the abuse and wrongdoing. For example, Zelda Perkins worked as Harvey Weinstein's assistant at the Miramax London office. For years, she endured Weinstein exposing himself to her, forcing her to take dictation while he bathed, and his toxic, sexist behavior. She eventually left when a colleague alleged Weinstein had tried to rape her while attending the Venice film festival. Although this incident happened in the late 1990's it only came to light twenty years later. Why? Because Perkins and her colleague were forced to sign non-disclosure agreements (NDAs) as part of their settlement agreement. The NDA required them to keep silent about any potential claims against Weinstein or otherwise face legal repercussions. Perkins lived in fear for years, terrified to break her silence but haunted by the things she had seen and by the employees she knew were still suffering under Weinstein so she broke the NDA and came forward. Luckily for Perkins and employees everywhere, the use of NDAs is now being challenged including via recent legislation passed in Virginia.
What is a Non-Disclosure Agreement? How is this legal?
A non-disclosure agreement (NDA) is a legal agreement between two parties that prohibits disclosure of certain confidential information. NDAs traditionally have been used to protect business trade secrets or highly classified information. For example, if you were a scientist who worked for Coke and knew their secret formula, Coke would likely have you sign an NDA to prevent you from disclosing Coke's secret formula to other companies. However, NDAs have been commonly used to silence victims of sexual harassment and abuse in the workplace. Typically, employees are either forced to sign the NDA as a condition of their employment with the company or are later forced to sign an NDA after they have reported an incident or reached a settlement with their employer. If an employee violates or breaches the NDA, the penalties often are severe and typically include heavy liquidated damage and punitive damage provisions as well as paying the employer's legal fees for a breach.
Since the Weinstein scandal, many have questioned whether NDAs related to sexual harassment and assault in the workplace are even legal. The case law is very sparse but lawyers have argued that it is illegal to force employees to sign NDAs that prevent them from speaking out about sexual harassment. The National Labor Relations Board has ruled it is a violation of the National Labor Relations Act to prohibit employees from discussing sexual harassment complaints in the workplace as it is protected activity. In two decisions, Unique Personnel Consultants, Inc., 364 NLRB No. 122 (2016), and Fresh and Easy Neighborhood Market, Inc., 361 NLRB No. 12 slip op. at 3 (2014), the National Labor Relations Board ruled that sexual harassment can be considered a protected activity, meaning employers can't limit employees speaking to each other about sexual harassment complaints in the workplace. However, these rulings only apply to employees who are still working at the company and not to former employees who have signed a confidential settlement agreement and left the company.
NDAs – Bad for victims and other employees
NDAs have become a hot button issue because they silence victims, protect abusers, and prevent other employees from learning about co-worker misbehavior. When employees are prevented from speaking out about abuses they experience or witness, it creates a culture of fear and mistrust in the workplace. Victims are more likely to speak out when they learn that they aren't the only ones to experience abuse. NDAs force employees into silence and prevent victims from speaking out and warning other co-workers about an abuser's behavior. Additionally, when an employee is not allowed to speak out, it allows serial abusers to continue their actions unfettered by consequences. For example, as part of the settlement agreement in the Weinstein suit, Weinstein was supposed to attend therapy in relation to his actions. However, no other employees were alerted to or placed on notice of his potential predatory behavior.
Some believe allowing victims to sign confidential settlement agreements is critical to protect their anonymity as many do not want the fact they were abused to be public knowledge. However, victim names can remain confidential while abusers and their egregious actions can be publicized to protect other unsuspecting employees of the company.
Several States - including Virginia - have started to limit NDAs while Congress is still working on it
In the wake of the #MeToo movement, several states have banned or limited nondisclosure agreements related to sexual harassment and assault in the workplace. Most recently, Virginia Delegate Karrie Delaney (D-Centreville) sponsored HB 1820 which prohibits an employer from requiring an employee or prospective employee from executing or renewing any provision in a nondisclosure or confidentiality agreement that has the purpose or effect of concealing details related to a claim of sexual assault as a condition of employment. The bill was signed into law and became effective on July 1, 2019.
In addition to Virginia, several states such as Arizona, California, Maryland, New Jersey, New York, Tennessee, Vermont, and Washington have passed laws that either limit or prohibit nondisclosure provisions that silence employees who have experienced sexual harassment in the workplace.
On the federal level, Senators Kamala Harris (D-CA), Lisa Murkowski (R-AK) and Representative Lois Frankel (D-FL-21) introduced the EMPOWER Act which prohibits nondisclosure agreements in employment contracts. It would also require public companies to report the number of settlements and judgments related to sexual harassment, even if the settlement was confidential.
Although not all states have limited NDAs related to sexual harassment and abuse, it's clear many are headed in that direction. In 2019, sixteen states introduced legislation related to limiting or prohibiting NDAs. While not every employee is silenced by an NDA, at least one-third of workers are forced to sign them before starting their employment. Forcing employees to sign NDAs related to sexual harassment and abuse creates a chilling effect and prevents workers from sharing legitimate concerns with their colleagues. Weinstein spent years terrorizing and abusing his female staff members because NDAs prevented these women from coming forward. Employers who are focused on transparency and eliminating any issues of abuse or harassment in the workplace do not use NDAs. It's time to break the silence and allow victims to come forward about abuses they've faced in the workplace.
For more information about Locke & Quinn, visit www.lockequinn.com or call (804) 545-9400.