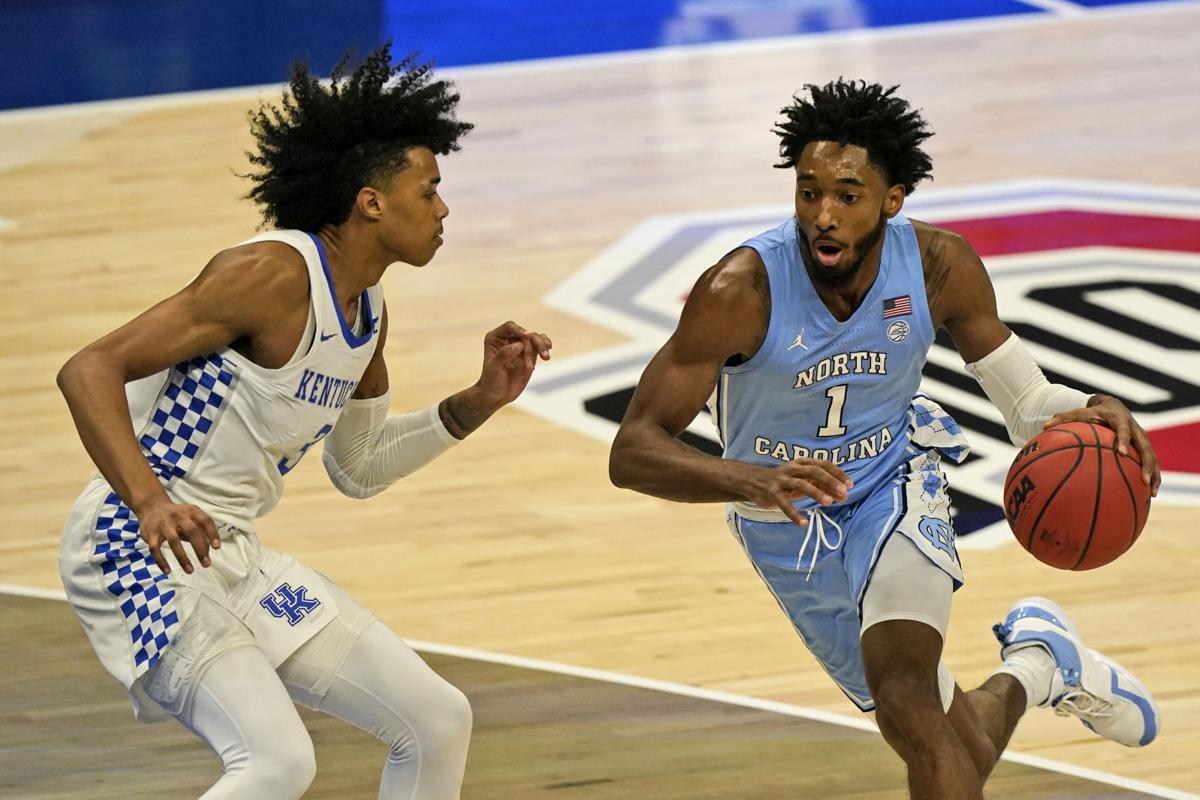 MADISON, Wis. — The 12th-ranked Wisconsin Badgers overwhelmed short-handed Louisville, handing the No. 23 Cardinals their worst loss in more than 60 years.
Micah Potter scored 20 points and Aleem Ford added 12 to lead the Badgers an 85-48 non-conference victory over short-handed No. 23 Louisville on Saturday in a rescheduled ACC/Big Ten Challenge game.
It was Louisville's most-lopsided loss since since Xavier beat the Cardinals 99-59 on Feb. 13, 1956.
The Cardinals, playing their first game since Dec. 1 after team activities were suspended due to coronavirus issues, were without leading scorer Carlik Jones. The graduate transfer point guard from Radford, averaging 17.3 points, traveled with the team, but didn't play.
Louisville (4-1), playing its first road game, originally had been scheduled to play at Wisconsin on Dec. 9.
Trevor Anderson added 11 points and Brad Davison 10 for Wisconsin (6-1), which rolled to a 44-18 halftime lead.
David Johnson had 12 points and Quinn Slazinski 11 for the Cardinals.
No. 22 North Carolina 75, Kentucky 63: The Tar Heels' frontcourt wore down the young Wildcats in a battle of the bigs to power UNC to victory in the CBS Classic in Cleveland.
It was a rare meeting between two of college basketball's bluebloods where one team wasn't ranked. That last happened the 2010-11 season. Kentucky (1-5) has lost five straight games including three straight to ACC opponents.
The Tar Heels (5-2) kept pounding the ball inside on offense and attacked the lane with drives. It took a toll on the Wildcats, who watched all three of their main post players foul out because of it. Olivier Sarr, a graduate transfer from Wake Forest who averaged 12 points, was held to just 2.
UNC was led by Armando Bacot's (Trinity Episcopal) 14 points while Garrison Brooks added 11.
East Carolina 73, James Madison 64: Matt Lewis' 19 points weren't enough for the Dukes, who committed 19 turnovers in a road loss to the Pirates.
Brandon Suggs scored 18 points off the bench to pace ECU (6-1). After JMU (2-2) cut the deficit to single digits in the second half, an 8-1 Pirates run made it 59-43 with 8:20 to play, and the Dukes never pulled back within 10.
High Point 71, William & Mary 49: The Panthers held the Tribe to 29.1% shooting from the field, their lowest mark in seven years, in a lopsided contest in Williamsburg.
High Point (2-4) led from start to finish. W&M (2-2), which has one returning starter and four freshmen playing significant minutes, missed its first 10 shots. Lydell Elmore and John-Michael Wright scored 14 apiece for the Panthers. Luke Loewe led the Tribe with 13 points.
The Citadel 91, Longwood 89: Fletcher Abee's go-ahead 3-pointer with 52 seconds left lifted the Bulldogs past the Lancers in a back-and-forth battle in Farmville.
Hayden Brown paced The Citadel (6-0) with 26 points and 10 rebounds. Kaiden Rice added 19 points, and Abee scored 16, including four 3-pointers. Leslie Nkereuwem led Longwood (1-6) with 20 points off the bench. Justin Hill scored 18 and grabbed seven rebounds. Longwood dominated inside with a 58-24 points in the paint advantage, but made just one 3-pointer to The Citadel's 11.