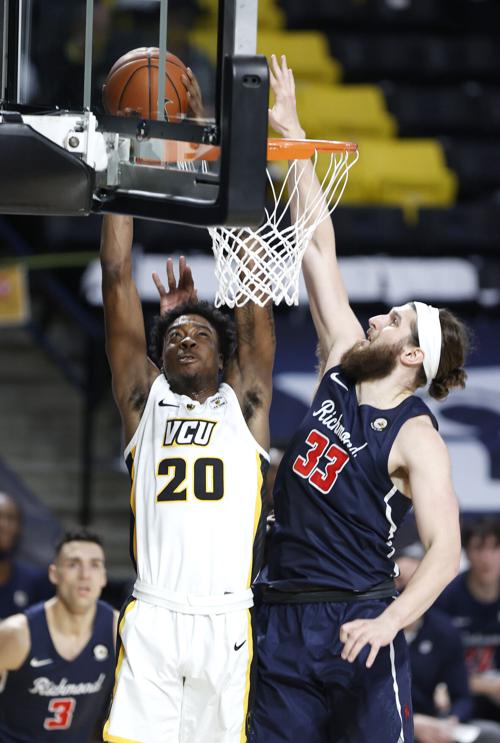 The Atlantic 10 officially announced the upcoming season's men's basketball scheduling pairings Thursday afternoon, a slate that will see both VCU and Richmond play defending league champion St. Bonaventure twice each.
For the Rams, those games will be rematches of the A-10 title game, which the Bonnies won 74-65 at Dayton.
In addition to St. Bonaventure, VCU will both host and travel to Richmond, George Mason, Davidson and Dayton.
The Rams will solely host Duquesne, George Washington, Rhode Island and Saint Joseph's. They'll travel to Fordham, La Salle, Massachusetts and Saint Louis.
Richmond, with VCU and St. Bonaventure, will also play George Mason, La Salle and Saint Louis twice each.
The Spiders will host Davidson, Dayton, Massachusetts and Saint Joseph's, and travel to Duquesne, Fordham, George Washington and Rhode Island.
The dates for the games have not yet been announced.
VCU went 10-4 in regular-season league play last season, a slate that didn't reach its normal number of 18 games due to the effects of COVID-19. VCU finished second in the standings, before making a run to the title game.
Richmond was 6-5 in league play, and finished eighth.
The 2022 A-10 tournament will be back in Washington, D.C., at Capital One Arena, before returning to the Barclays Center in New York for 2023 and 2024.
The A-10 also announced Thursday that it removed its intraconference transfer policy, allowing men's and women's basketball players to move within the conference while retaining immediate eligibility.