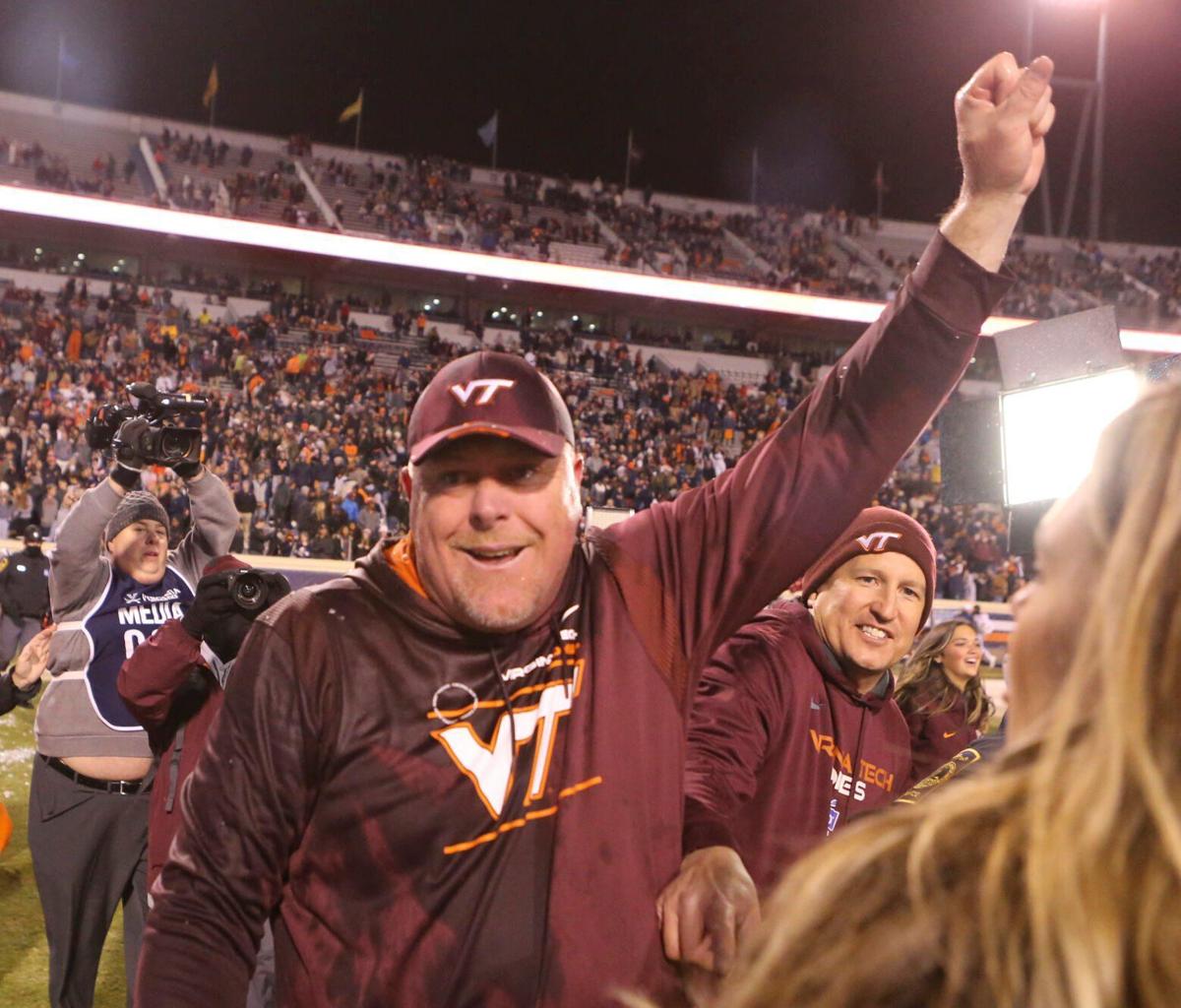 All four of the Commonwealth's Division I football teams ended the regular season bowl eligible, with Virginia Tech and Old Dominion reaching their sixth win in their games Saturday.
Projecting bowl destinations this year, especially for ACC teams, might be has hard as it's been in a long time.
The ACC has 10 bowl eligible teams and half of those are 6-6. After the Hokies 29-24 win over UVA at Scott Stadium on Saturday, both of those teams ended up in that category.
So where might the Cavaliers, Hokies, Monarchs and Flames be headed next month? The official announcements come out this Sunday. Here's an overthrow of their prospects.
Virginia
Storyline: Four weeks ago, UVA was on the verge of cracking the national rankings, entering a stretch of games against Top 25 opponents BYU, Notre Dame and Pittsburgh. Star quarterback Brennan Armstrong was injured and the defense collapsed against the Cougars and that started a four-game slide to end the season, capped off by Saturday's loss to the rival Hokies.
Draw: In a year of great quarterback play in the ACC, Armstrong may have turned in the most impressive year. He leads all Power Five QBs with 4,447 passing yards and leads the nation in total offense. The Cavaliers have averaged nearly five touchdowns per game this season and bowl games love offense.
Prospects: The Duke's Mayo Bowl in Charlotte, the Pinstripe Bowl in New York City and the Military Bowl in Annapolis should all be in play for Bronco Mendenhall's team. East Carolina has already accepted a Military Bowl invite.
Virginia Tech
Storyline: The Hokies were 5-6 when they fired coach Justin Fuente after a dominating home win over Duke. After a loss at Miami, Tech went into its finale against rival UVA needing a win. Under interim coach J.C. Price, the Hokies turned in an inspired performance and won the Commonwealth Cup for the 17th time in the last 18 years.
Draw: Virginia Tech fans travel well and the Hokie brand is still popular, despite four straight down years. There could be some buzz around the program, too, once it announces its next head coach. That is, of course, depending who the hire is.
Prospects: The Military Bowl in Annapolis always loves hosting the Hokies, and it could set up a Hurricane grudge match with ECU. A pairing with South Carolina and Shane Beamer could be too juicy for the Duke's Mayo Bowl in Charlotte to pass up.
Old Dominion
Storyline: ODU hired Ricky Rahne, the former Penn State offensive coordinator, after the 2019 season. Rahne didn't get to coach any games last season as the Monarchs opted out of the COVID-19 impacted year. He started this season 1-6 but ended on a five-game winning streak to get the program back into a bowl its first season after going 1-11.
Draw: The Monarchs are red-hot coming in with five straight wins, their fans were football starved after taking last year off and ODU has shown it can score. It put up 47 in a win over Florida International and 56 against Charlotte in the eligibility-clinching win. And, did we mention, bowl games love offense?
Prospects: Conference USA has more bowl eligible teams than guaranteed spots, but the Monarchs could be attractive to Myrtle Beach Bowl in South Carolina, the Cure Bowl in Orlando, Fla., or the Camelia Bowl in Montgomery, Ala.
Liberty
Storyline: The Flames had a disappointing year after going 10-1 last year, with a win over Coastal Carolina in the Cure Bowl. Liberty gave Hugh Freeze a big contract extension, keeping him in Lynchburg through 2028, and announced a move to Conference USA. But it ended the year with a three-game losing streak.
Draw: Quarterback Malik Willis is considered a top NFL draft prospect and can be worth the price of admission all by himself. Liberty has a passionate fan base that showed it will show up for lower tier bowls.
Prospects: The Cure Bowl, Camelia Bowl, Frisco Bowl in Texas and Lending Tree Bowl in Mobile, Ala., could all invite the Flames.