GREENSBORO, N.C. – In a span of 1:29 early in the second half, Virginia's Kadin Shedrick missed a dunk, Kihei Clark missed an open layup and Armaan Franklin had his layup attempt stick on the rim, then roll off.
A night after drubbing Clemson in the ACC tournament semifinals, UVa's offense went from being ruthlessly efficient to borderline inept, as Duke shut the Cavaliers down enroute to a 59-49 win the championship game.
"They're a good defensive team. They've really come together that way," Virginia coach Tony Bennett said. "Their length and their athleticism was real, and I think at times it sped us up, and we were at times a little bit uncharacteristic or a bit rushed."
Duke avenged an overtime regular-season loss at Virginia, one in which the ACC acknowledged an officiating error cost the Blue Devils Kyle Filipowski the chance to shoot free throws at the end of regulation that could have won the game.
Duke's players, after beating Miami in the semifinals Friday, said getting another shot at the Cavaliers (25-7) was very much on their mind in Greensboro this week. And it showed.
Filipowski scored 20 points and had 10 rebounds, and Virginia native Jeremy Roach scored a game-high 23 points as the Blue Devils (26-8) won their ninth straight.
Junior guard Reece Beekman led UVa with 12 points, four steals and four assists, but also had four turnovers.
Virginia, in the finals for the fourth time in the last nine years, was seeking its first tournament title since 2018.
Instead, Jon Scheyer became the third rookie coach to win the ACC championship, and the first since North Carolina's Bill Guthridge in 1998.
Clark, UVa's fifth-year senior point guard, the ACC's all-time winningest player and a starter on the 2019 national championship team, struggled mightily in his final bid for a conference tournament title.
Clark scored six points, was 1 for 9 shooting and had three turnovers. He didn't score his first basket until just over one minute remaining. His driving layup cut Duke's lead to 52-47.
"They've got good size inside," Clark said. "I thought they did a good job of altering shots. ... As a player, you want all your shots to go in. But there was nothing I could do. Just shoot the next one with confidence."
Virginia, which leads the ACC in assist-to-turnover ratio, had more turnovers than made baskets for much of the night, and finished with 12 turnovers and 16 field goals. It shot 34% from the floor.
Duke's defense deserved a lot of credit for that. The Blue Devils, who have been stout on that end of the floor this season under Scheyer, a former player and assistant under Mike Krzyzewski, cut off the drives of Virginia's guards, forcing the Cavaliers to settle for perimeter shots, often with the shot clock winding down.
A night after its offense impressed with efficiency in a semifinal win over Clemson, UVa couldn't find any way to consistently score.
Virginia missed 12 of its first 15 shots, as the Blue Devils built a 15-7 lead midway through the first half. A night after pounding Clemson for 40 points in the paint, the Cavaliers managed just six in the first half against Duke.
UVa ended the half with seven turnovers and shot just 27.3% (6 for 22). It went 1 for 7 from 3-point range.
Its defense kept things from getting out of hand before the break, and the Blue Devils went to the locker room up 24-17. That equaled the lowest scoring first half by any team in ACC championship game history.
Virginia pulled itself within six, down 38-32 with 8:34 to play on a 3-pointer by freshman Isaac McKneely. But Duke freshman Tyrese Proctor answered in kind, and then Filipowski flushed a fast-break dunk to push the Blue Devils' lead up to 43-32 with 7:30 left, essentially closing the matter.
Now, both teams are headed for the NCAA tournament, possibly back in Greensboro next weekend. Only Duke will be carrying the title of ACC tournament champions.
"Obviously we wanted to win that, but we're playing for something bigger," McKneely said. "So, we'll take the next couple days to rest up and then get right back at it. I'm really proud of our effort tonight. Shots weren't falling like they have in the past two games, but I know once we get into the postseason we're going to be ready, so I'm excited for that."
PHOTOS: Virginia faces Clemson in ACC Tournament Semifinals
Clemson Virginia Basketball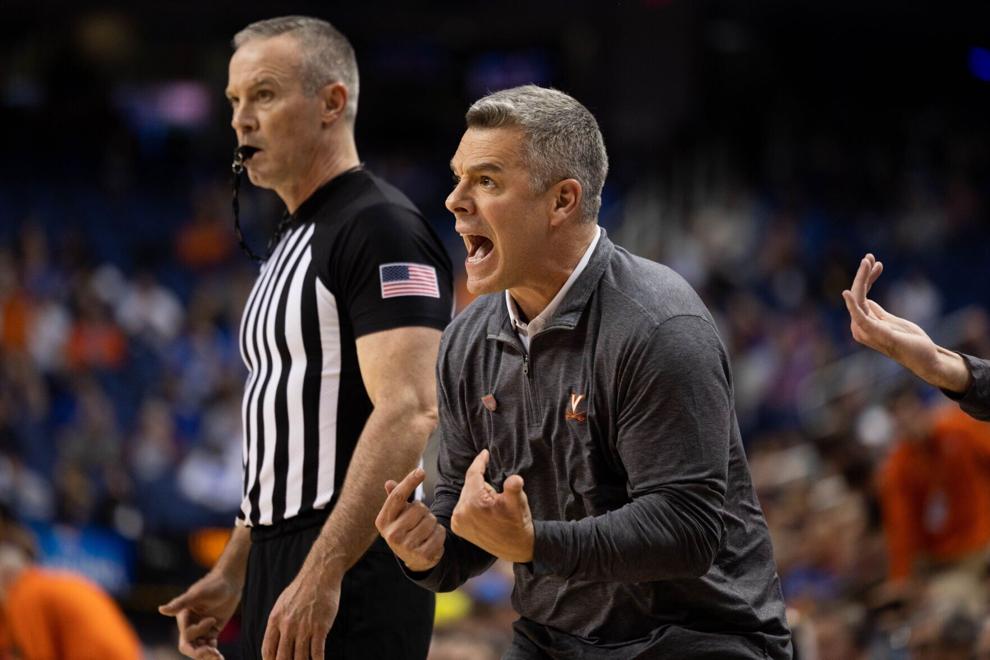 UVAvsClemson_MK01.jpg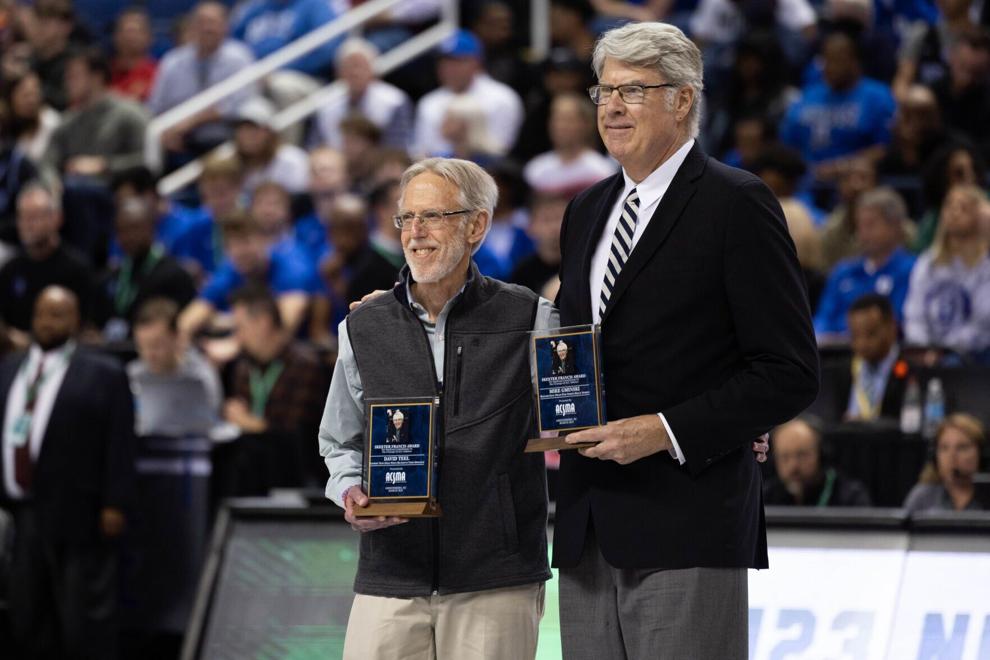 Clemson Virginia Basketball
Clemson Virginia Basketball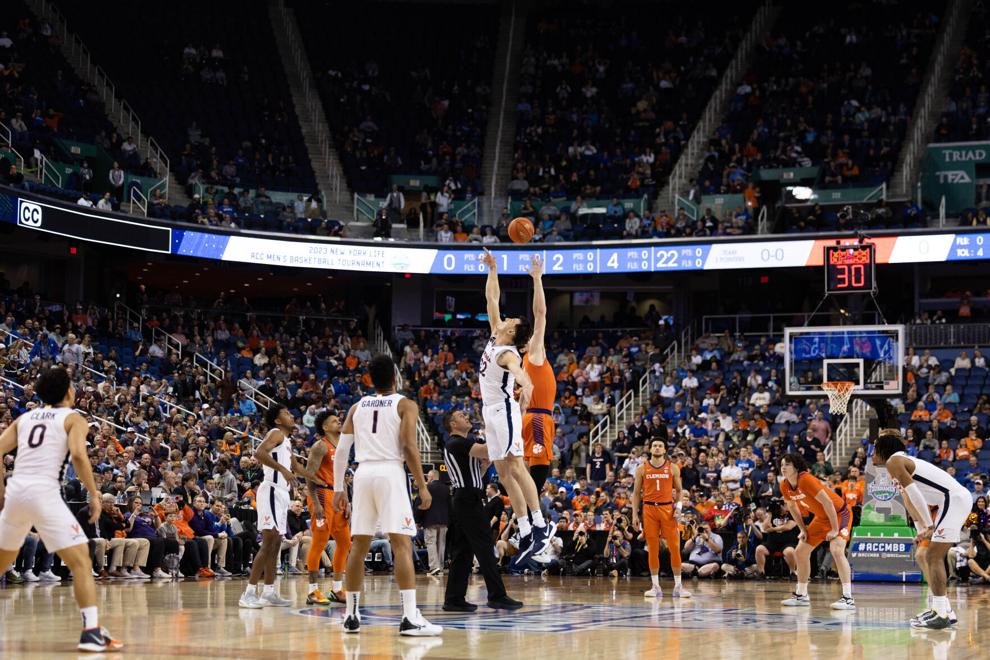 Clemson Virginia Basketball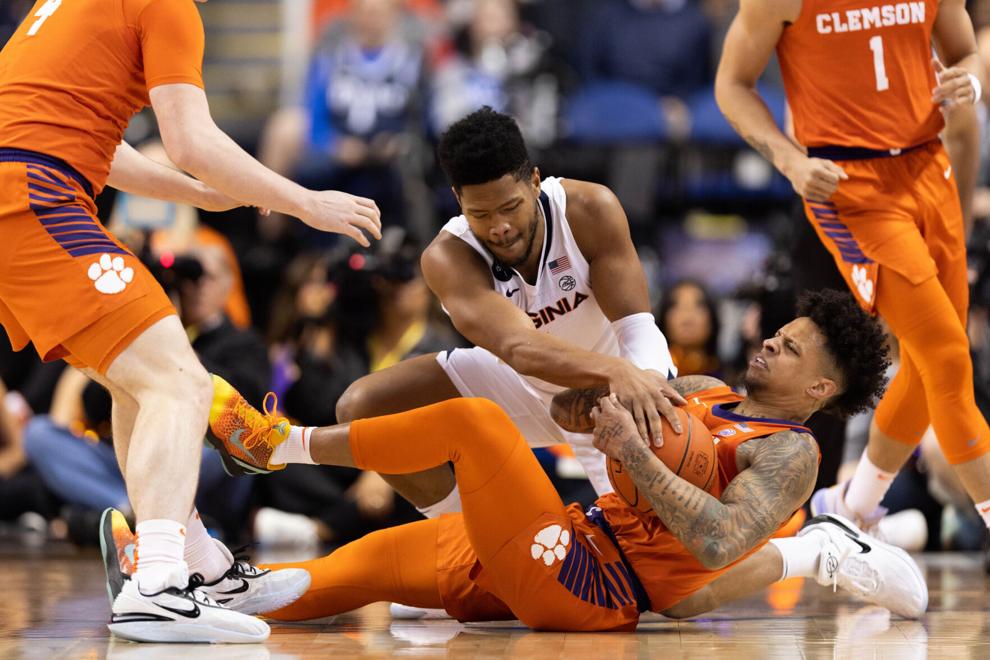 Clemson Virginia Basketball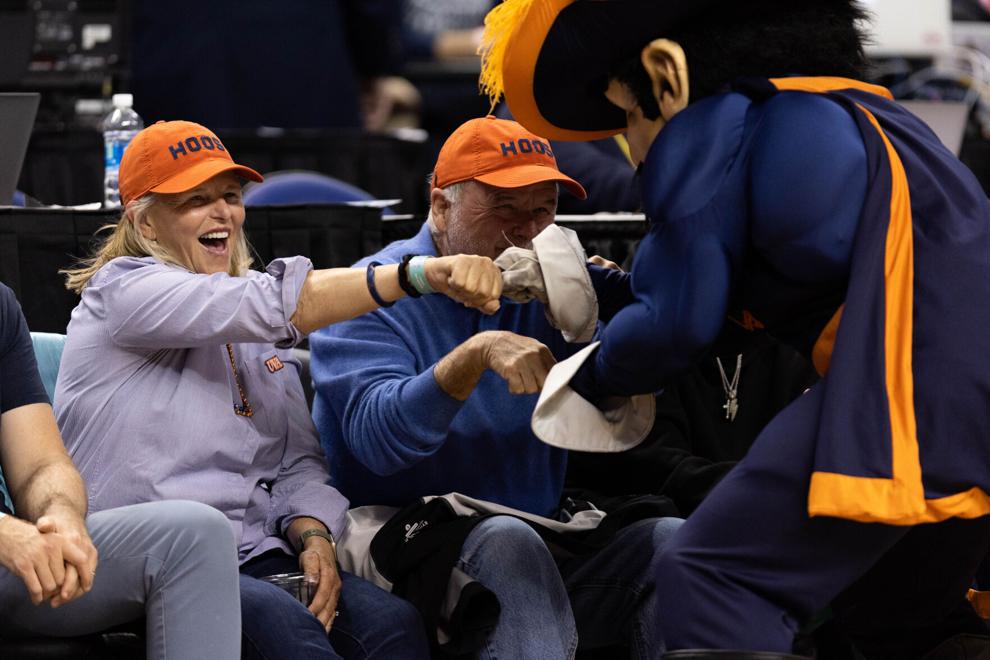 Clemson Virginia Basketball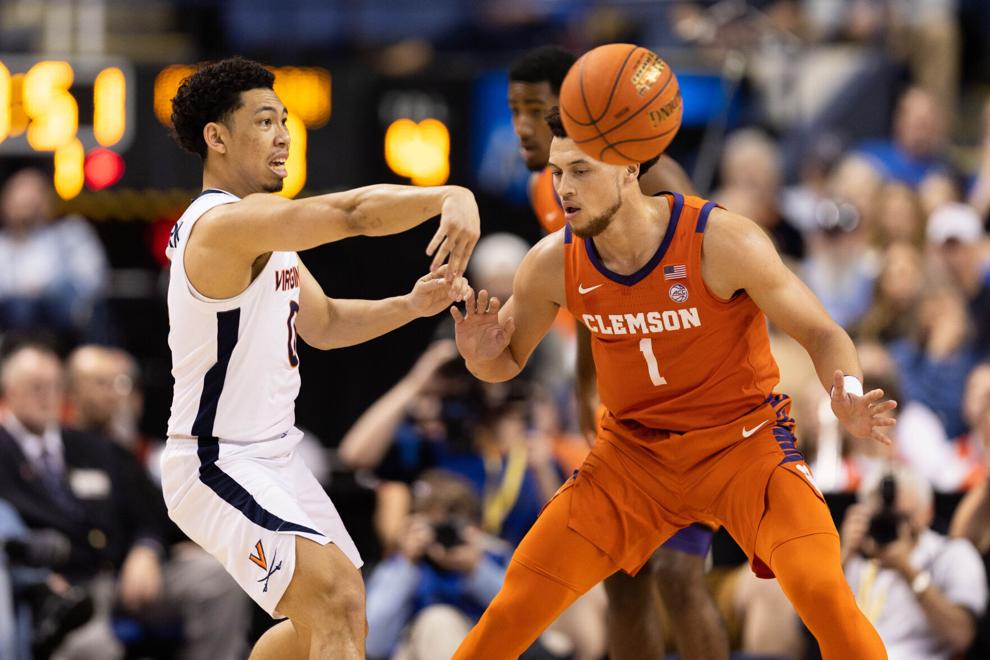 Clemson Virginia Basketball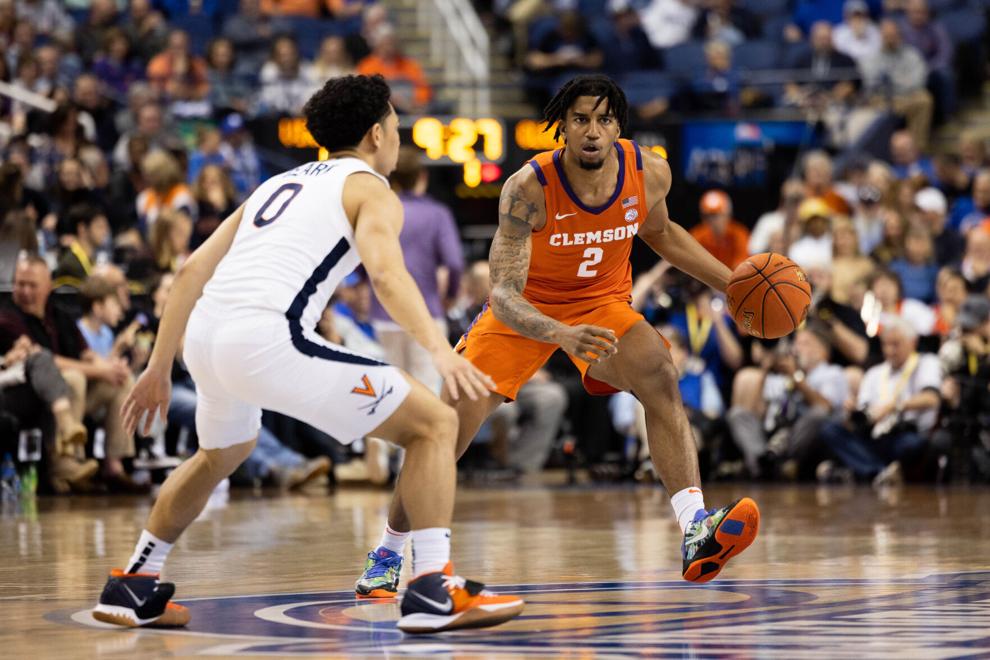 Clemson Virginia Basketball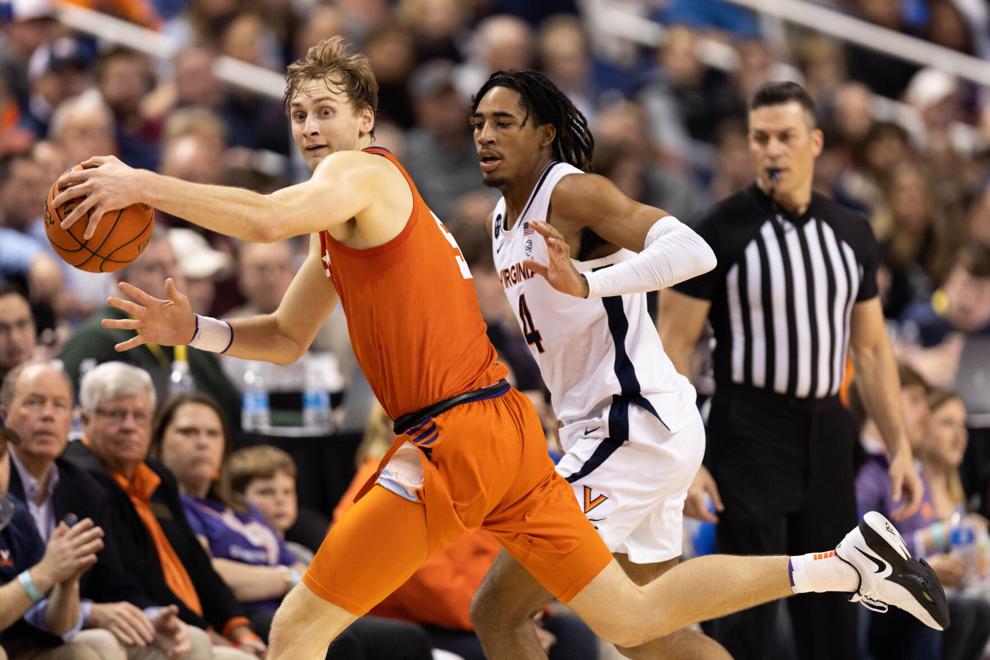 Clemson Virginia Basketball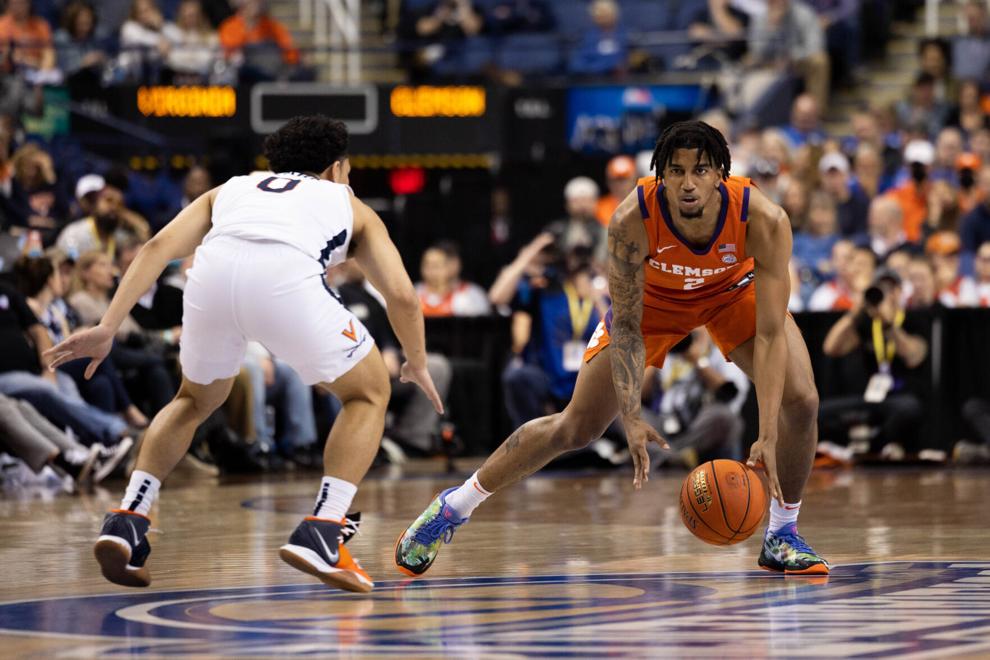 Clemson Virginia Basketball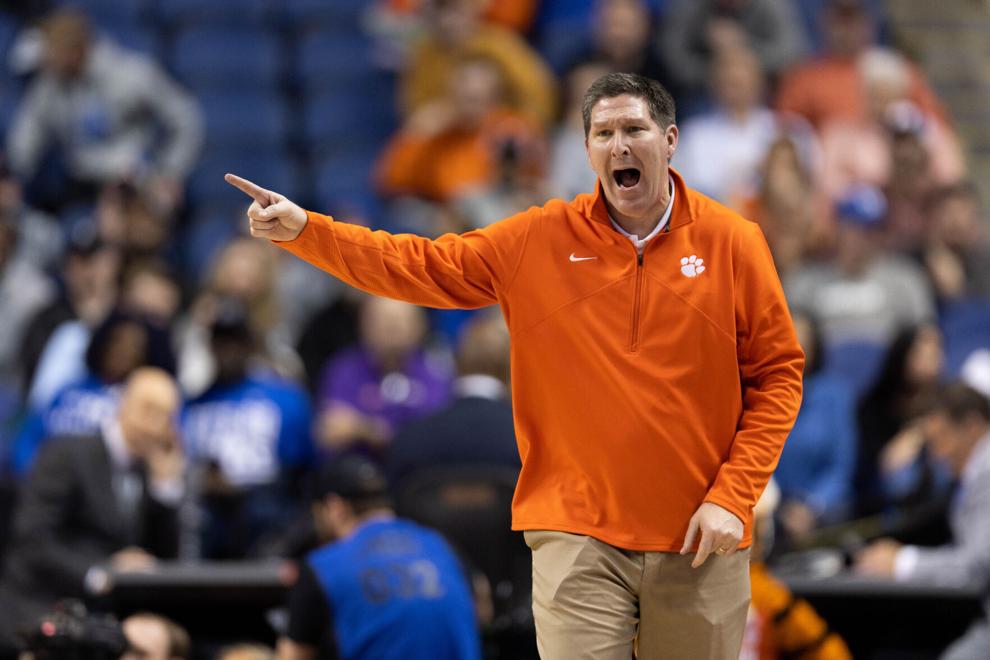 HIDE VERTICAL GALLERY ASSET TITLES
Clemson Virginia Basketball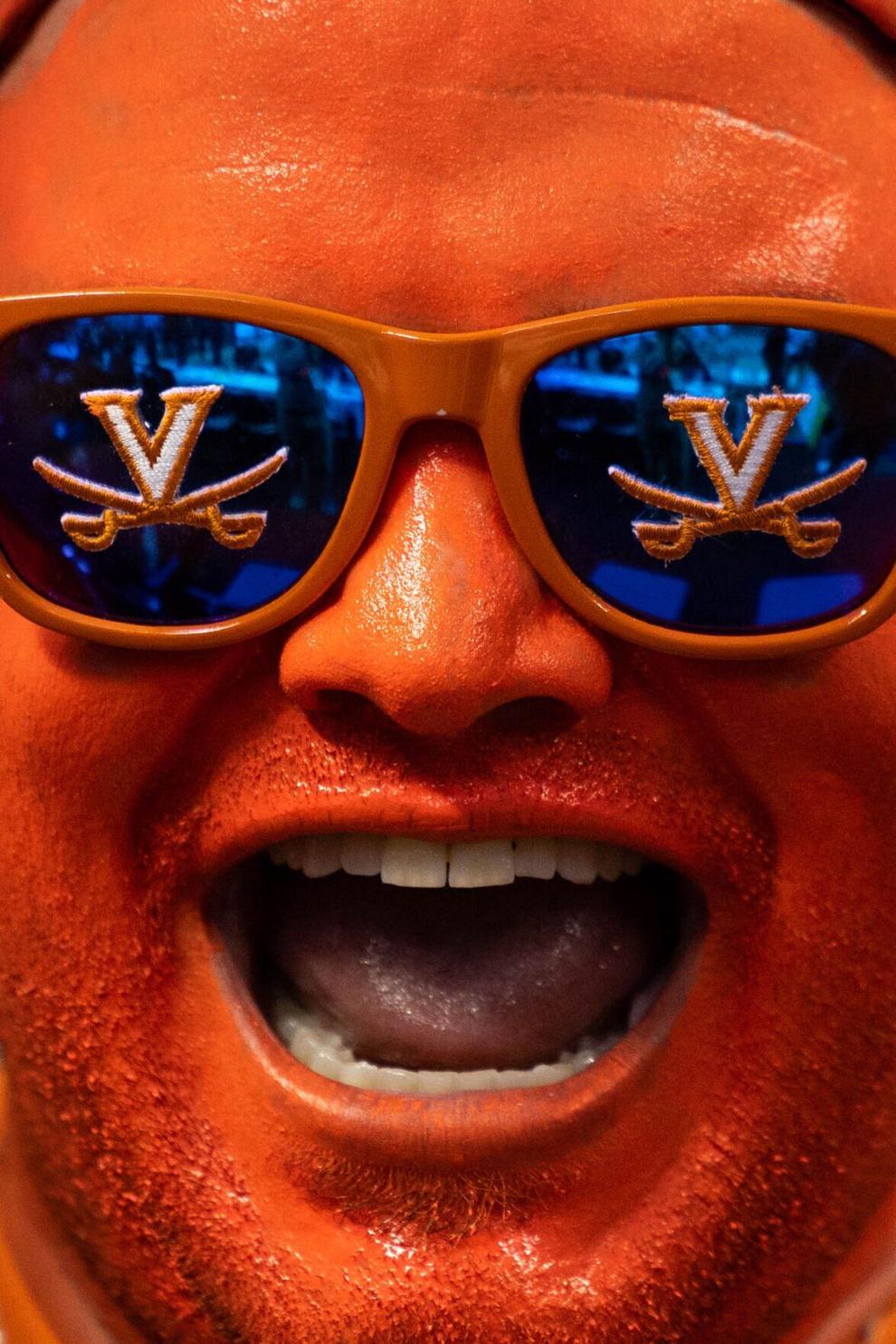 Clemson Virginia Basketball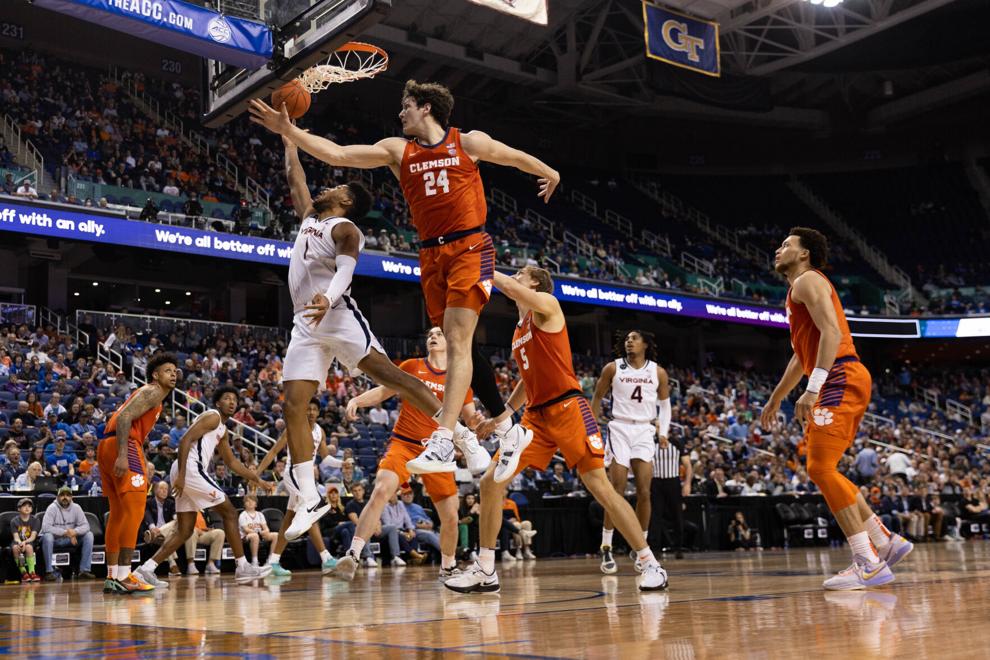 Clemson Virginia Basketball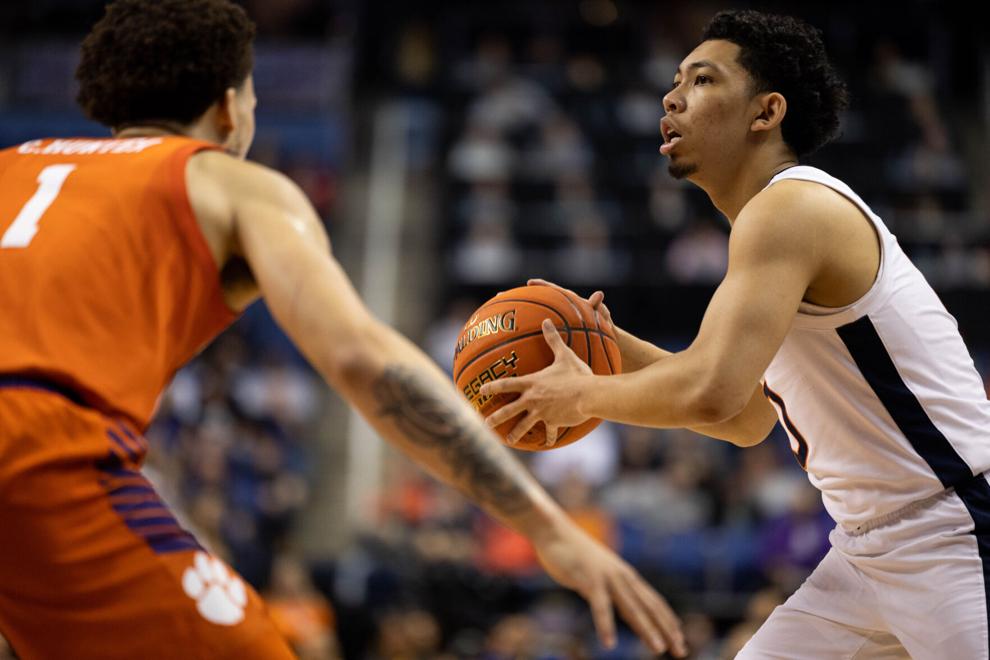 Clemson Virginia Basketball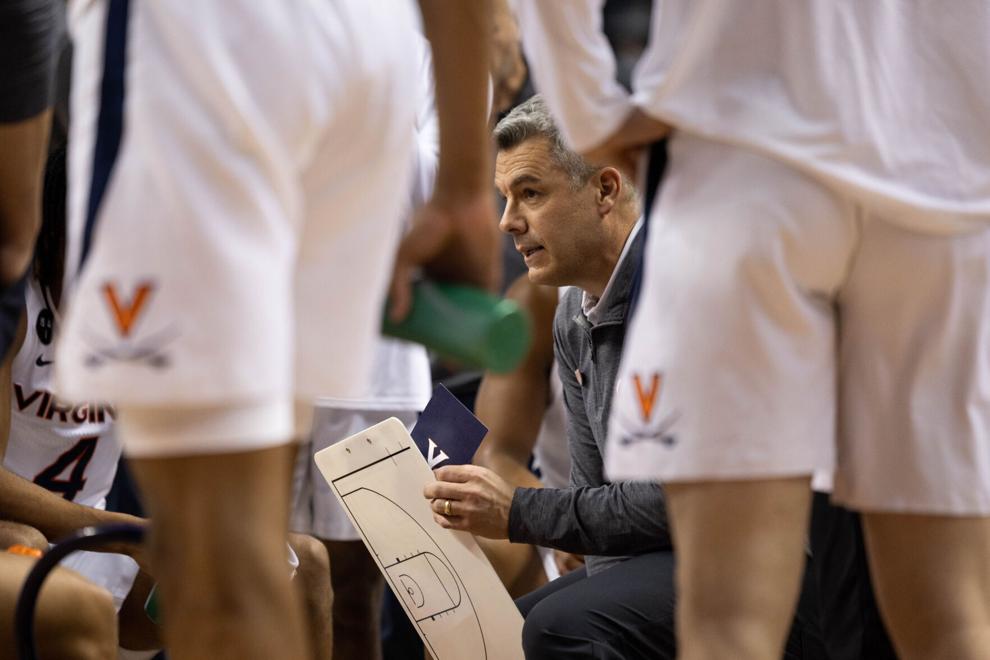 Clemson Virginia Basketball
Clemson Virginia Basketball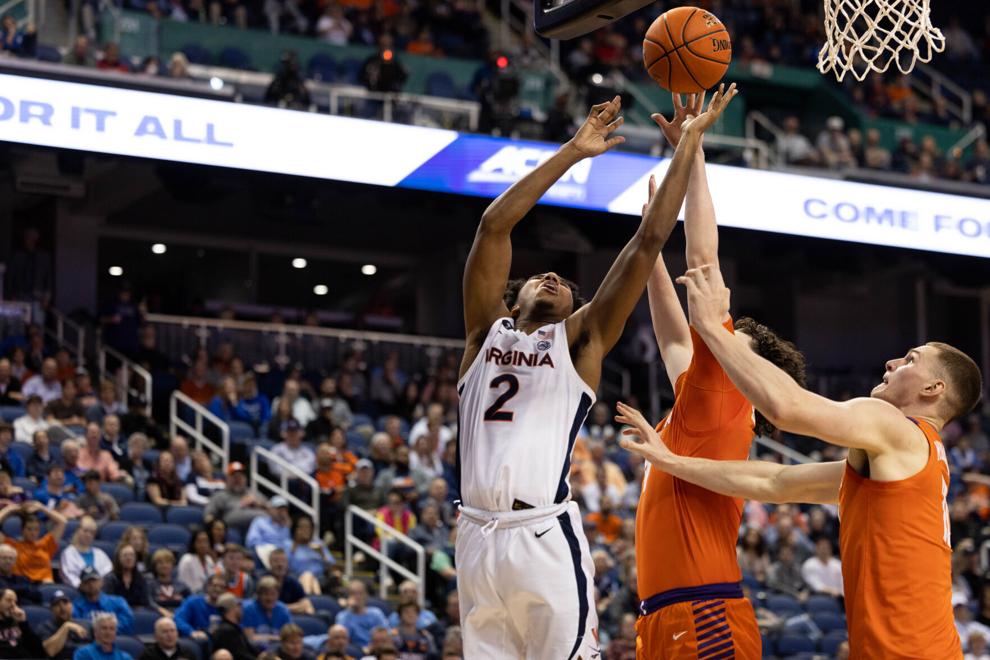 Clemson Virginia Basketball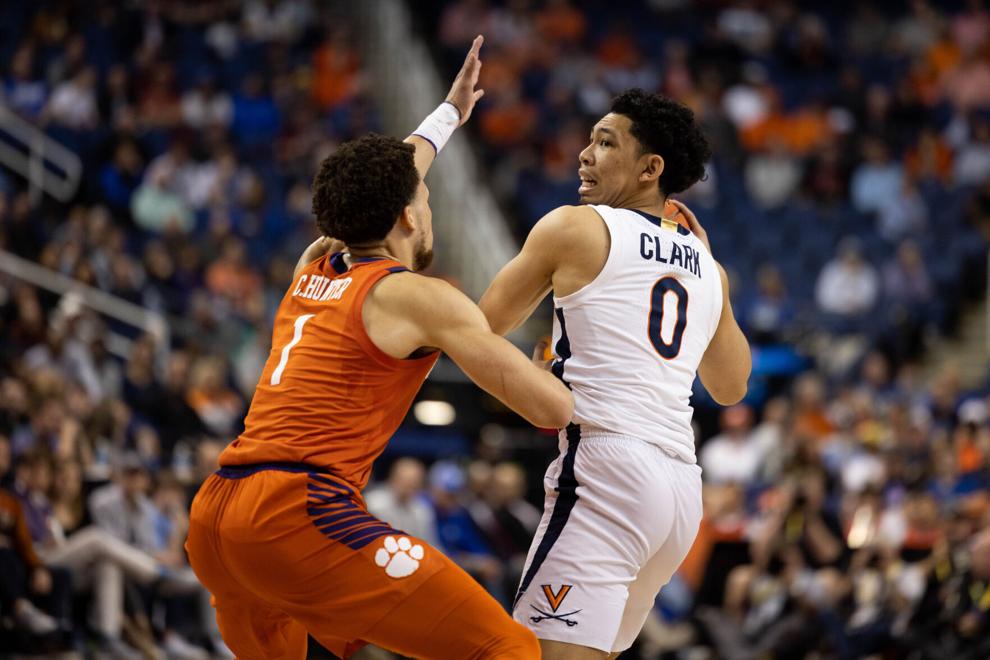 Clemson Virginia Basketball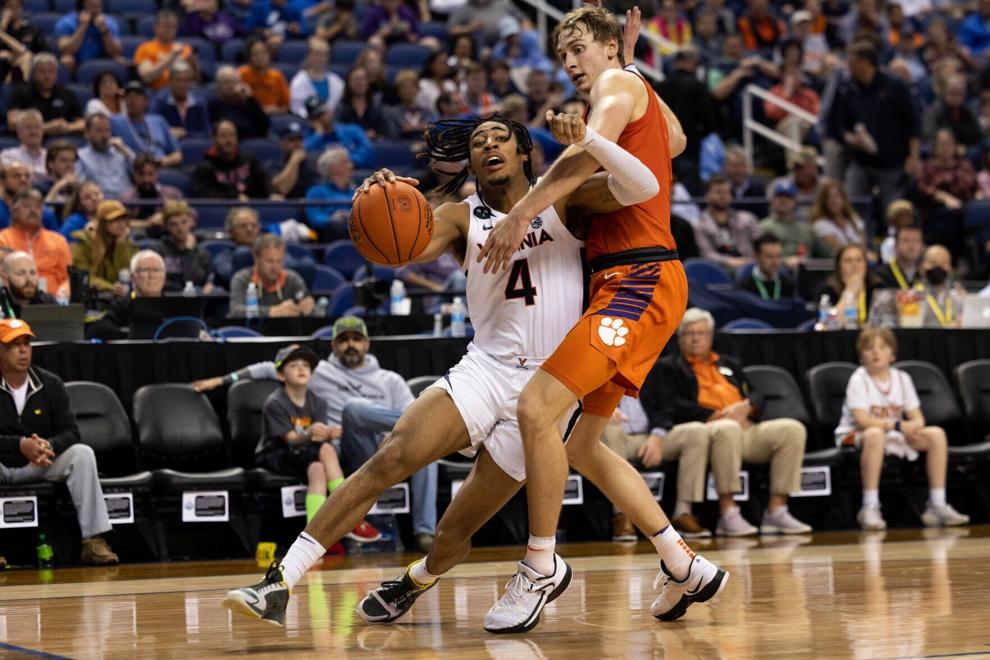 Clemson Virginia Basketball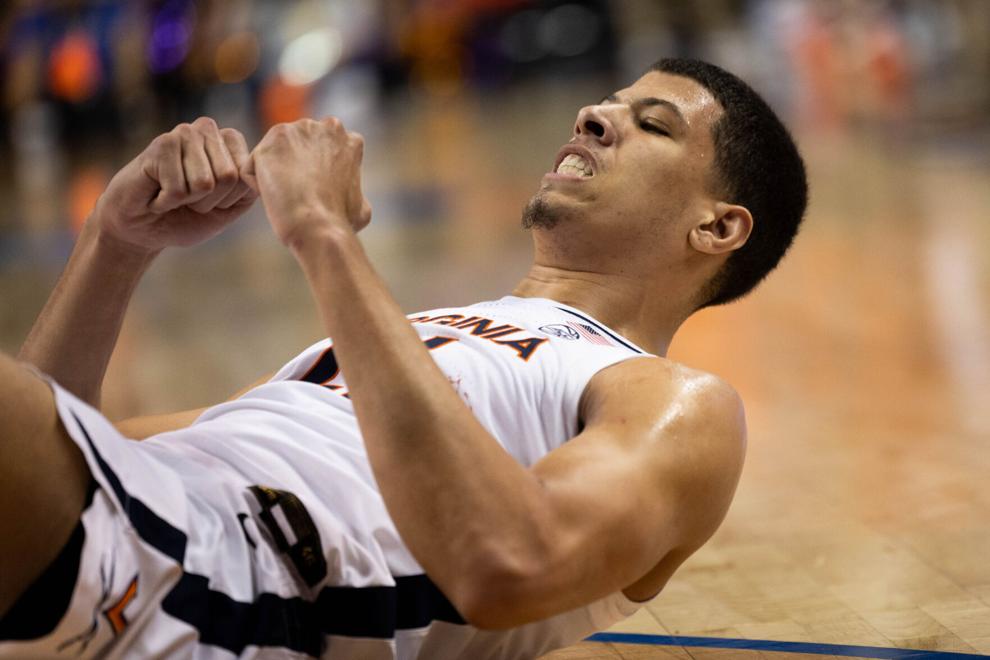 Clemson Virginia Basketball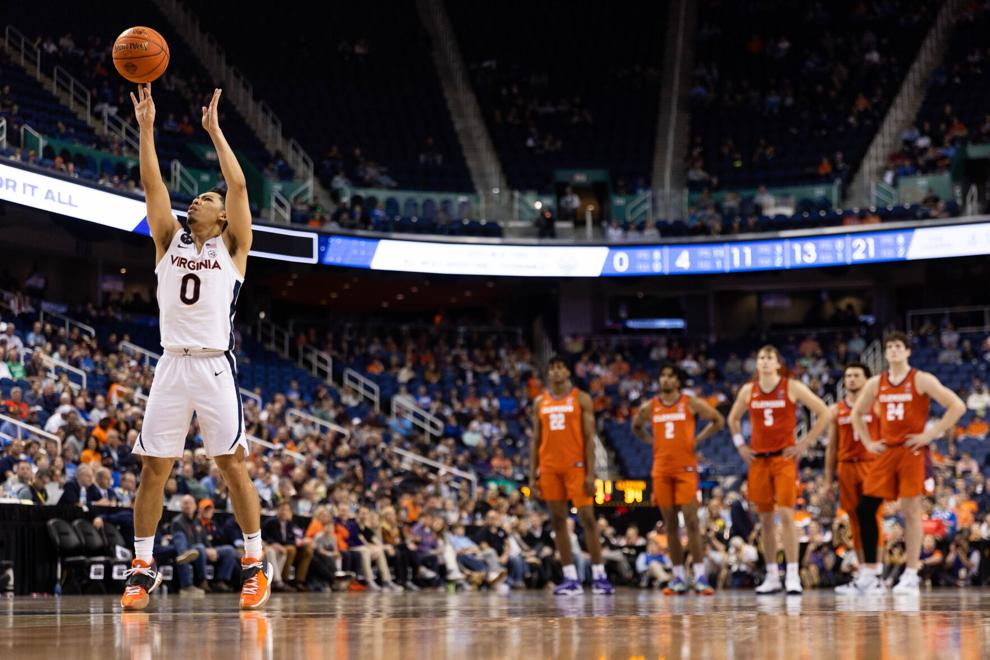 Clemson Virginia Basketball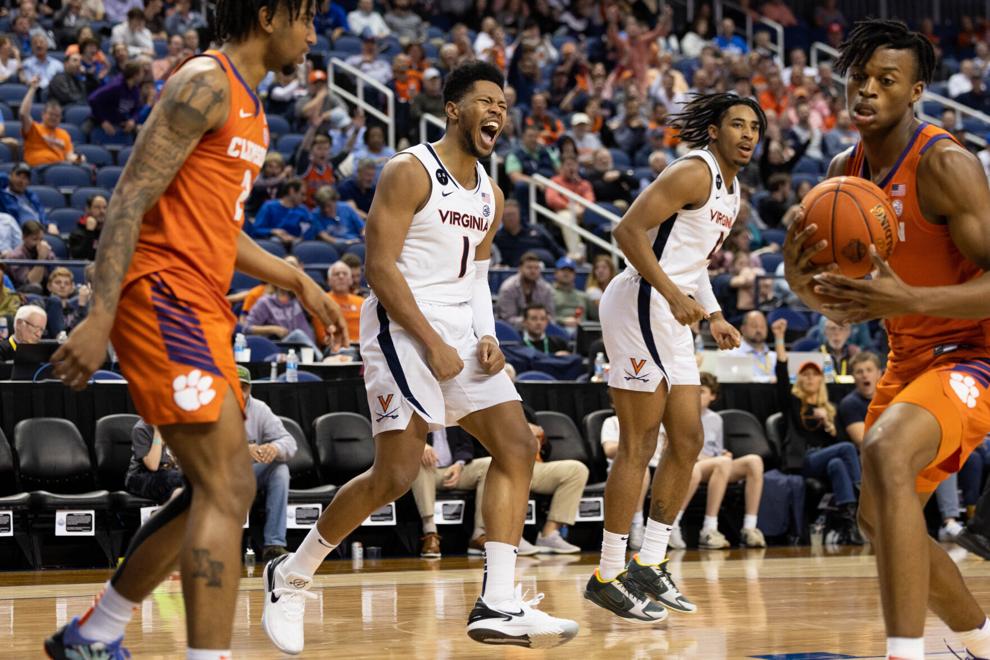 Clemson Virginia Basketball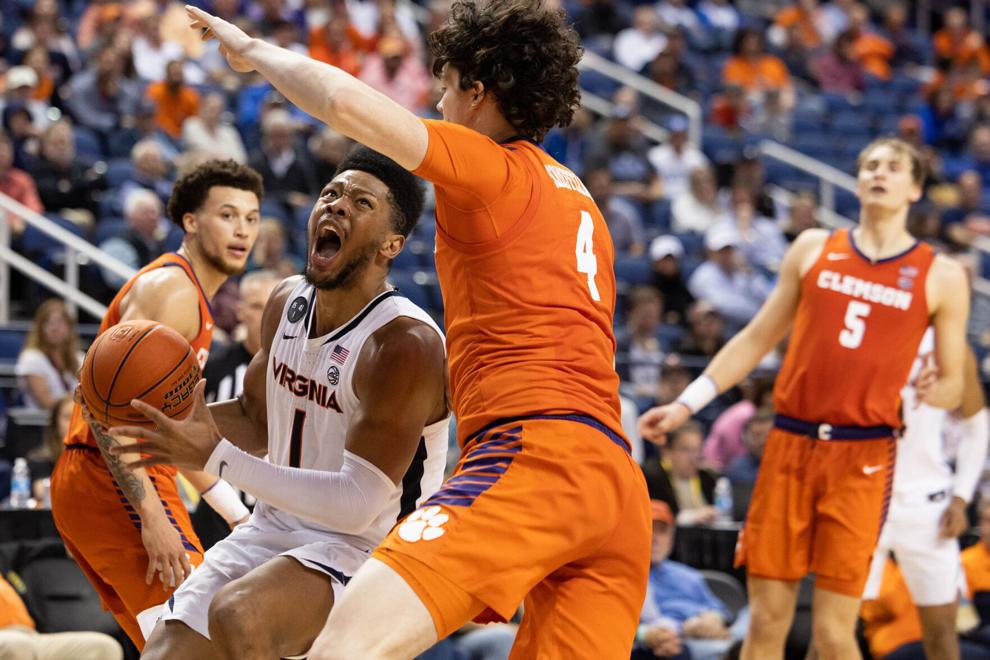 Clemson Virginia Basketball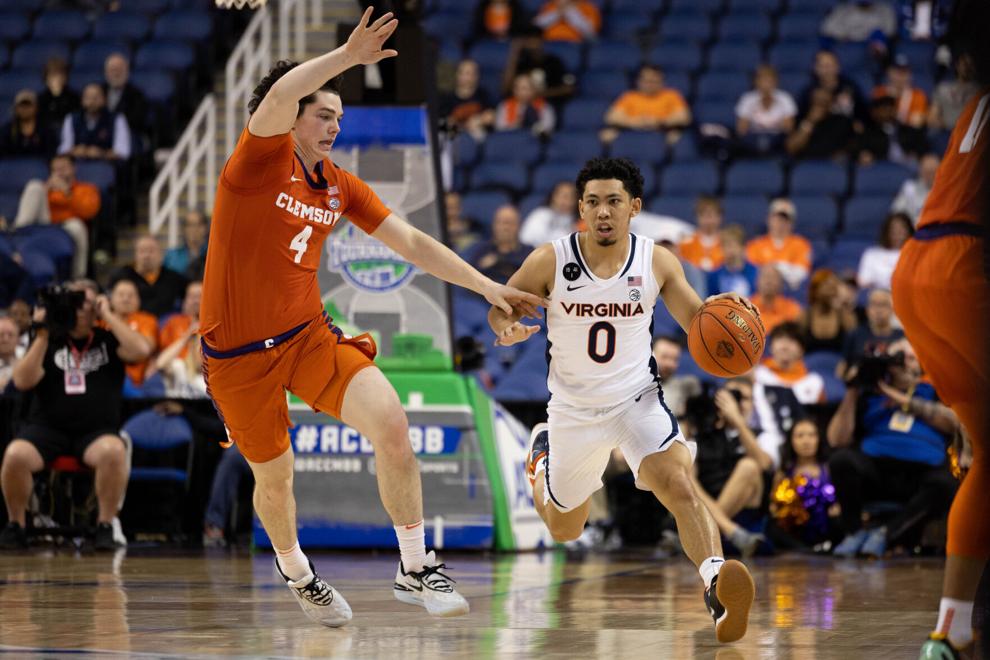 Mike Barber (804) 649-6546
@RTD_MikeBarber on Twitter