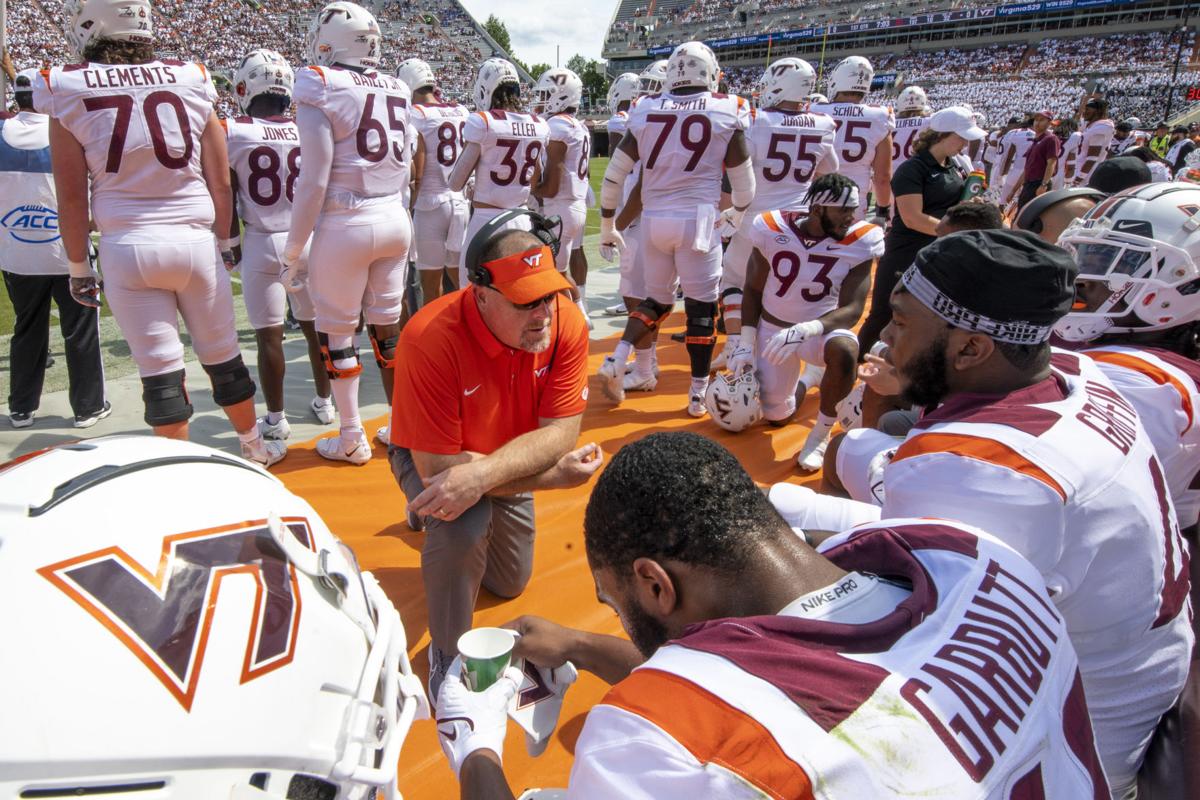 For Clay Helton, one of the more successful – and experienced – interim college football coaches in recent memory, the mission associated with that position is a simple and heartfelt one.
"I always remind myself that these kids only get one college experience," said Helton, the new coach at Georgia Southern. "I think it takes a special type of discipline and a reminder that all educators are servants. Be where your feet are. We're getting paid to do a job and let's go do our job."
Helton has done a pair of stints as the interim coach at Southern California. The first, in 2013, he took over for Ed Orgeron. When the Trojans hired Steve Sarkisian to become the permanent coach, Sarkisian retained Helton.
Then, in 2015, he became he interim again when Sarkisian was dismissed. That November, USC removed the interim tag and made Helton its head coach, a position he kept until this September.
Both times, Helton – now 49 – said he found success by not worrying about what was next for him and, instead, pouring his energy into doing the best job he could for the football players.
"I know the future is scary, because it's unknown, but let's focus on the now and lets focus on the moment," said Helton, the son of a college and NFL coach. "And let's focus on what's most important, and that's these young men's experience."
In his first press conference as Virginia Tech's interim football coach on Thursday, J.C. Price echoed that sentiment, talking about his desire to do right by the players who still have at least two games to play this season, starting Saturday at Miami and then at rival Virginia.
"I have to do what I think is best for this team," said Price, who had been in his first season coaching the defensive line at his alma mater. "And I think I am."
Price admitted he's been hesitant as he makes even minor changes to the way Tech operates, eager to infuse new energy into the 5-5 team but careful to not be overly disruptive.
Offensive coordinator Brad Cornelsen will continue to call the plays, as will defensive coordinator Justin Hamilton on his side of the ball. Price will be responsible for time management and other head coach-type roles on game days.
He remains obviously emotional, both over former boss Justin Fuente's in-season firing – something he said "ripped his heart out" because of how close he felt the team was to being very successful – and over how "humbled" he feels to be asked to serve as the Hokies steward for the rest of this month, and potentially into a bowl game.
Price found out about the changes Tuesday morning, less than an hour before athletic director Whit Babcock informed the staff and team. He ran practice Tuesday and Wednesday, he took part in a Zoom call with incoming 2022 recruits.
Holding onto those relationships, Helton said, can be one way to impress the next coach and earn a chance to stay. He said the key is to focus on selling the school and that is something Price, whose love for Virginia Tech was evident throughout his 30-minute press conference Thursday, should have little trouble with.
"You pick a university because it fits you, it fits what you're about," said Helton, who began his college coaching career as a graduate assistant at Duke in 1995. "And coaching staffs are an important part of that. But I just remind them, 'Remember why you came.' When you're at a place, whether it's Virginia Tech or it's USC, it's a special place. Make sure you don't just close that door."
It's an uncomfortable and challenging position. One where a coach must set aside his career, momentarily at least, to focus on the immediacy of doing a job Price acknowledged Thursday he has no illusions about landing on a permanent basis.
At the same time, Price – who was part of a Zoom call with incoming recruits on Wednesday – clearly would love a spot on the next full-time coach's staff and said he'd "crawl" for the chance to keep working at his alma mater.
Helton, having twice turned interim gigs into permanent employment, knows it can be done.
"Just remember why well got into this profession and why we all have jobs. And that's being a servant to student athletes," he said. "I've always believed if you just focus on them, even in a very difficult situation, good things are going to happen to you. Maybe it's like me. I got to stay."