On a summer day in 2014, Chris Gaines was exploring the VCU campus with his mother when she decided to take him to see where she used to play.
Gaines' mother, Ellen Corrum Gaines, played bas- ketball at VCU from 1981 to 1985. So the tour diverted to Franklin Street Gym, which was the home of Rams women's hoops games until the Siegel Center opened in 1999. The gym, demolished last spring, continued to be used as a practice space afterward.
On this particular day, at Franklin Street Gym, Gaines and his mother walked in on a pickup session the Rams' men's team — then coached by Shaka Smart — was conducting.
Gaines, a native of Tappahannock, grew up playing basketball. But working in a college basketball program never had occurred to him — until that day. He was set to begin his academic career at VCU that fall, and what he saw of the VCU workout he stumbled on looked fun. It motivated him to find a way to be a part of the Rams' program.
He started as a student manager during the 2014-15 season, Smart's last with the Rams, and continued to learn under coach Will Wade and his staff. Things then came full circle for Gaines when coach Mike Rhoades, a former Smart staffer, was hired as head coach in 2017. Gaines first met Rhoades as a kid, attending Rhoades' camps at Randolph-Macon.
Gaines, within VCU's program, has progressed from manager to assistant video coordinator to lead video coordinator. He's a rare VCU staffer who has served under Smart, Wade and Rhoades.
With film review such a significant component of the Rams' preparation, Gaines' role is valuable.
"The most important thing is I'm ready to help whenever and however to make our guys successful," Gaines said. "Because if they're successful, we're successful. And it just kind of trickles down. So whatever I can do for the program."
Gaines found basketball early in life. At about age 6, he began attending Rhoades' Randolph-Macon youth camps. Rhoades was the Yellow Jackets' coach from 1999 to 2009 before joining Smart's staff at VCU.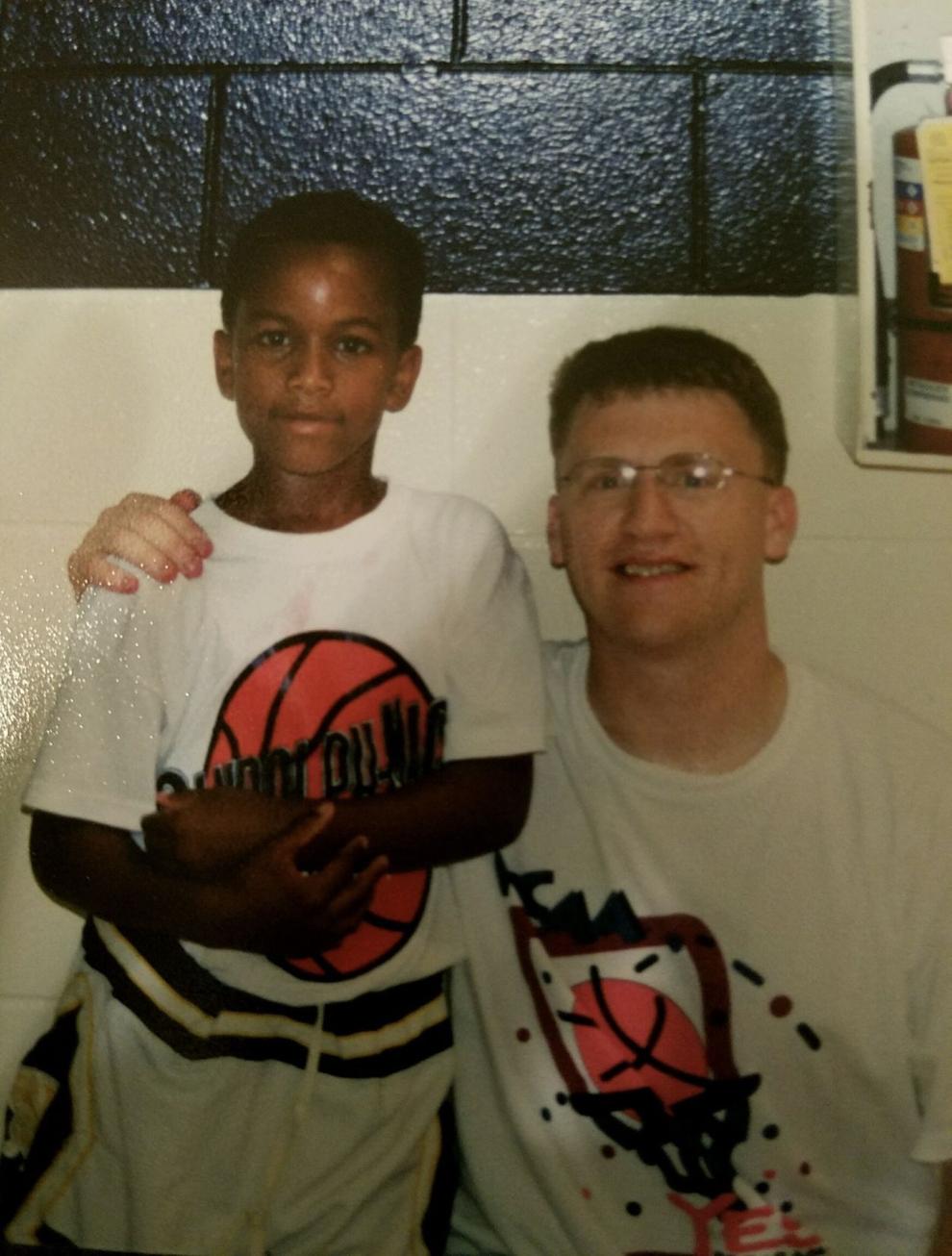 Gaines continued to play at Rappahannock High and for a season at the junior college level at Richard Bland in south Prince George in 2011 before transferring out.
After working for a while back home, he decided to go back to college and chose VCU.
When Gaines started in Smart's program in 2014-15, his duties centered on routine managerial tasks such as laundry and assisting with drills. But as time progressed in Wade's program, Gaines began to learn more about and to help with more in-depth tasks such as cutting up and organizing film, budgeting and ordering supplies.
"I was like, 'Wait a second, I really like this college basketball thing,'" Gaines said. "Maybe I can make a career out of this."
Gaines had an interest in technology since he was young. As a senior in high school, he put together highlight tapes for classmates seeking to play sports in college. That interest drew him to video work in the VCU program.
His role continued to grow after Rhoades returned to the Rams in 2017. He was essentially an assistant video coordinator as a senior in 2017-18, then moved into that spot officially in 2018-19 under former video coordinator Justin Levine.
When Levine was hired as an assistant coach at Columbia in August 2019, Gaines was promoted to main video coordinator.
"It went from dribbling balls at Randolph-Macon at [Rhoades'] basketball camp to now I'm his video coordinator on a Division I basketball staff," Gaines said.
Gaines films and also codes tape of practices and games, organizing it for viewing. He can section off, for instance, particular drills in practice or particular formations in games.
Film review looks a little different this season because of COVID-19 protocols. In the past, it would be an everyday activity. But now when the Rams watch as a team, it's for shorter periods. They've even conducted film sessions on their practice court at the Basketball Development Center as opposed to the film room there to allow for distancing.
There's been more clip watching this season instead of sit-down, long sessions. Rhoades may, for example, request that a particular player watch a handful of clips before practice, or a coach may grab a player to watch clips before or after practice.
"You're trying to make sure as a group you're not together once practice is over for a long period of time," Rhoades said. "And you're just trying to be a little more creative than we have in the past."
The Rams also have utilized the video software Hudl much more often this year than in the past, Gaines said, because they can't be together as much. So, for instance, if a player wants to rewatch a game, Gaines can send it to him and he can view it on any of his devices. Or, if a coach wants a player to watch a series of clips before they review them together at the facility, Gaines can send those as well.
He can't put a number on the hours per week the Rams spend watching film, but it's a lot. It trickles down from the staff's review to the review the staff conducts with the players, to the players' review on their own.
Gaines' roommate is Lamont Moore, the Rams' director of student-athlete development, and they watch film in their apartment, too.
"It's really gotten to the point where people ask me, 'Hey, did you watch that new TV show?' 'No I didn't, I was watching film,'" Gaines said. "Because I love doing this so much that we're constantly watching."
Gaines said it's been fun to have worked for VCU's last three coaches. While each has his style, they've carried on the program's core values, he said.
Gaines is right where he wants in his career. He said he would love to move into a director of basketball operations role, or coaching role, in the future. But he can envision himself in his current role for a long time.
When he stumbled on that pickup game seven years ago, it turned out he landed where he was supposed to be.
"I'm at [my] perfect dream job," Gaines said. "I told everybody, I was like, 'Man, if I could be the video coordinator at VCU that'd be great. That's the dream job.'"
(804) 649-6442
Twitter: @wayneeppsjr