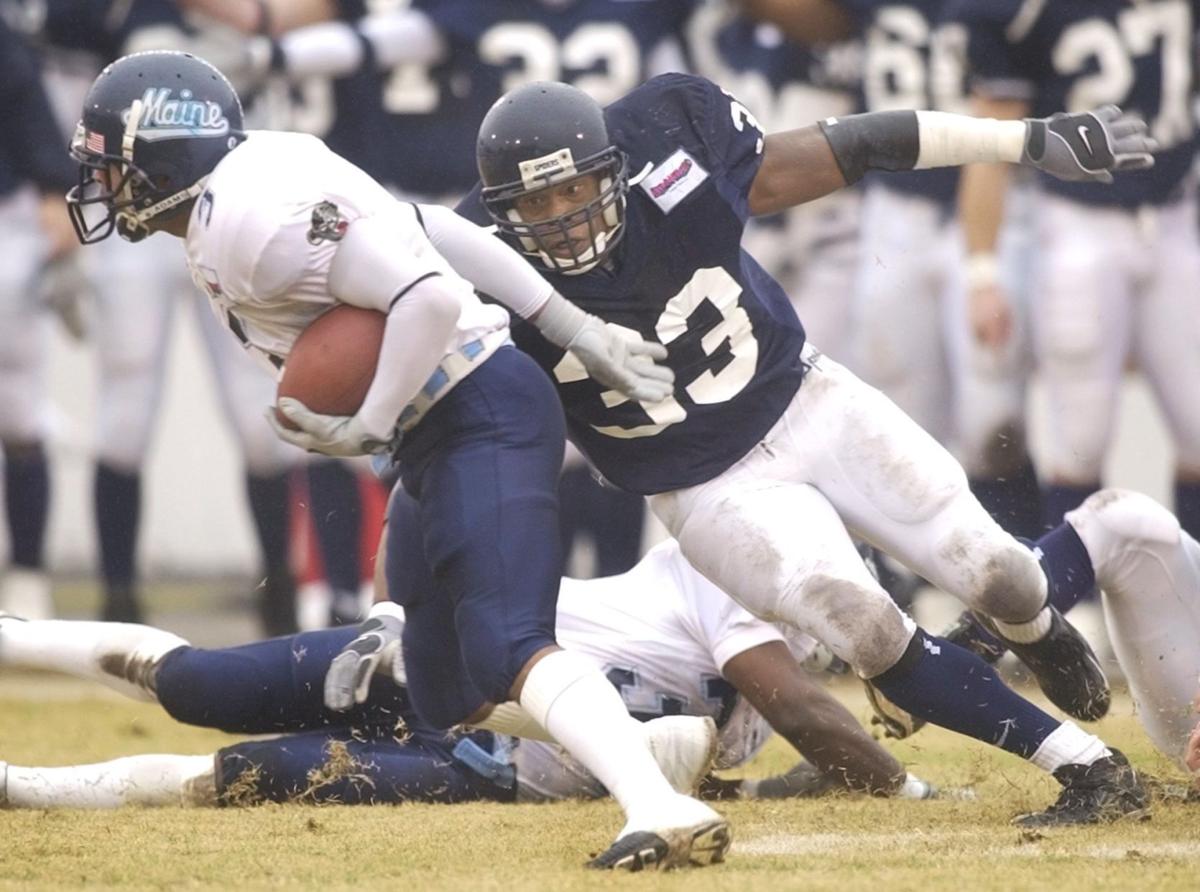 A crowd of 8,080 attended William & Mary's homecoming game against Albany Saturday at 11,646-seat Zable Stadium, not a bad gathering on an overcast afternoon when some heavy rain fell in Williamsburg.
The stands were generally crowded, except for a sizable section behind the Albany bench area, quality seats reserved for the visitor's guests. That was essentially empty. It was understandable, given the circumstances. The Great Danes and their hometown fans are based about 525 miles from Williamsburg.
This Saturday, W&M travels to Maine, and there probably won't be many Tribe fans attending. Same goes for when the University of Richmond plays back-to-back road games at Stony Brook and New Hampshire later this month. James Madison this season already hosted Maine and visited New Hampshire.
These are games without a great deal of regional appeal, and expensive from a travel perspective.
So how did the Spiders, Tribe and Dukes end up in a 12-team football league, the CAA, with a footprint that covers North Carolina (Elon) to Maine? The process started 35 years ago.
In 1986, Richmond made the first move. That year, the Spiders were rookie members of the Yankee Conference, comprised mostly of former Division II programs located in the Northeast that had moved up to the relatively new Division I-AA.
Division I-AA, now the Football Championship Subdivision, grew in the 1970s as schools such as those in the Yankee Conference (Maine, New Hampshire and Rhode Island among them) determined that to be their appropriate competition level. The first Division I-AA championship game was held in 1978.
As Division I-AA expanded and developed an identity, many schools playing at college football's highest tier decided they could no longer competitively keep up with the major powers. Richmond tried, as an independent, from the mid-1970s to the early-1980s after leaving the Southern Conference.
But the Spiders were commonly overmatched while regularly meeting West Virginia, North Carolina, Virginia Tech, and many other opponents with superior resources, facilities, and commitments to football.
Scheduling was also an issue for UR. Without league affiliation, the Spiders dealt with unpredictable and highly challenging slates. In 1982, for instance, Richmond went 0-10 while playing five straight road games: South Carolina, Ohio, West Virginia, East Carolina and Louisville.
Chuck Boone, the UR director of athletics during 1977-2000, recognized the Spiders' need for a new direction in football and advocated a move to Division I-AA. William & Mary made the same step. JMU did not start football until 1972, and became a Division I-AA program in 1980. The Dukes took the I-AA independent path of UR and W&M.
Seeking scheduling stability and a greater access to the Division I-AA playoffs through the potential of a league championship and automatic bid, Boone led the Spiders into the Yankee Conference in 1986. A Mid-Atlantic I-AA league would have been a better option, but none existed and discussions to create one did not mature. Richmond, W&M, JMU, VMI, Liberty, Norfolk State, Delaware, Delaware State and Villanova talked about creating a football league.
In its first year of Yankee Conference membership, Richmond went 3-4 in league competition (4-7 overall), defeating New Hampshire, Boston University and Rhode Island, and losing to Massachusetts, Connecticut, Delaware and Maine.
"The North-South issue didn't die up north," Dal Shealy, the UR coach during 1980-88, said after that 1986 season. "We didn't quite understand the importance of Richmond on these people's schedule. I guarantee you I've learned."
In 1993, W&M and JMU followed UR's lead and joined the Yankee Conference to stabilize scheduling, and gain the possibility of winning a league championship and automatically advancing to the Division I-AA tournament.
"We had the opportunity to join the Patriot and Southern," John Randolph, then W&M AD, said after the 1993 season. "The Yankee was our best choice largely because of our alumni concentration in the Northeast."
Former JMU AD Dean Ehlers said after the Dukes became Yankee Conference members: "I've often said we made a mistake by not accepting an invitation to join the Yankee Conference several years ago, and I'm delighted that we've been given a second chance."
Boone and the Spiders celebrated Richmond having state rivals that were now also league rivals. JMU visits UR on Saturday in a CAA game.
The Atlantic 10 Conference assumed operational control of the league in 1997, and it became CAA Football in 2007. The conference underwent numerous membership changes over the years, with some schools leaving or discontinuing football and others joining from the Northeast and Mid-Atlantic. The league tried to maintain a balance from those two areas.
It continues to be rated as one of the finest FCS conferences, though some of the league rivalries have been geographic stretches, starting with Richmond's affiliation 35 years ago.
(804) 649-6233
Twitter: @RTDjohnoconnor