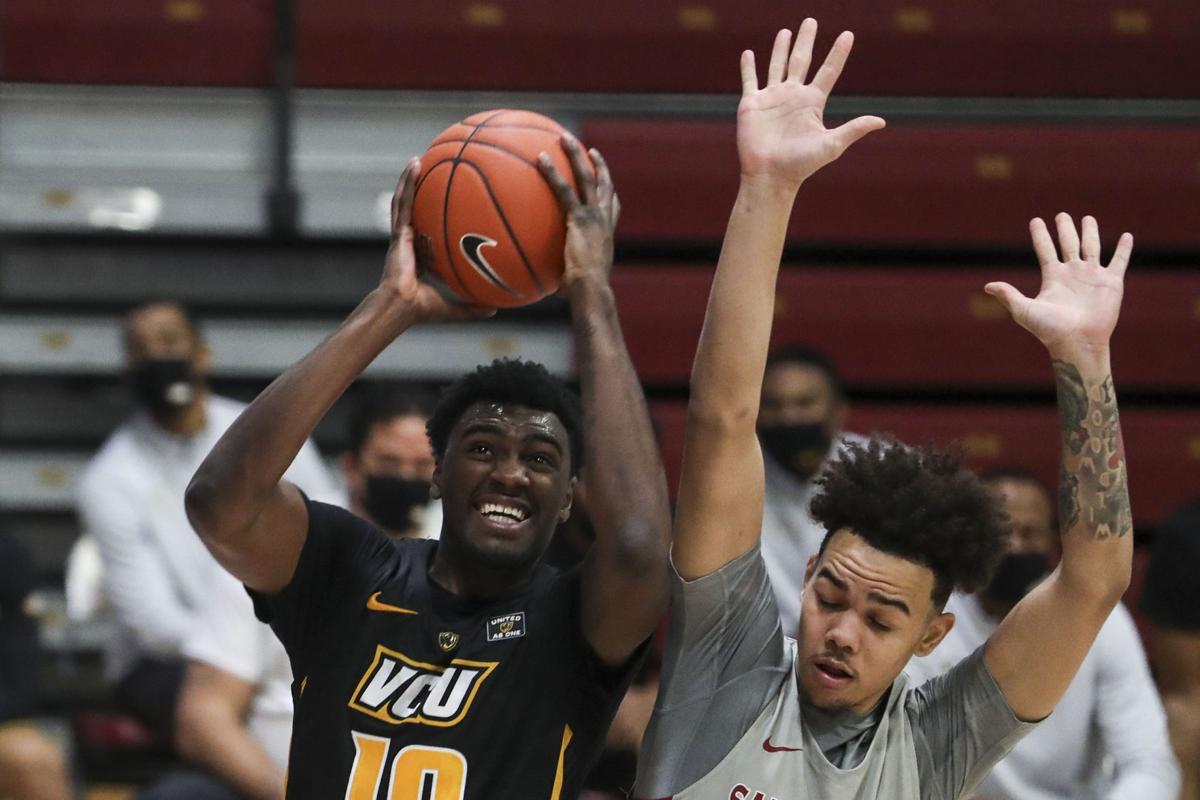 VCU's Vince Williams took some time with Wes McElroy to talk about the start of the season, taking care of his body, and how the Rams have come together in uncertain times.
Question: This might seem like a really simple question, but how does it feel to playing ball and feeling healthy?
Answer: It feels great, honestly. I can't explain it. I'm just so happy for myself and then just for our trainers to keep pushing me and keeping me in perfect shape so I don't cause any injuries that are unnecessary.
Question: How truly beat up were you last year?
Answer: So many I did to myself, but I was probably, if I rate it out of a 10, [my body] was probably a 6 out of 10.
Question: How would you say you did it to yourself? Were you just not taking care of yourself?
Answer: Oh, some of it is definitely, I did it to myself. I wasn't really paying attention to my own health. I would say, actually not going into the training room after games and knowing my body's aching.
It was really just me trying to figure out myself, and obviously this isn't high school anymore. It's a whole other gear. You got to go do it and it's part of the learning experience.
Question: With all the new faces and youth, how has this team been able to come together this season?
Answer: It's understanding us and [the younger players] seeing that we're trying to this for the betterment of themselves and our team's success. The coaches have just always been in our ears to talk to our teammates and just honestly just be there for one another on and off the court.
Question: Because of COVID-19 and being limited to doing certain things socially, how has it brought you guys together?
Answer: Definitely the team chemistry for sure. That's probably the biggest one just because since we are all here with each other, we really can't do too much outside of us.
So it's kind of like we kind of have to hang out with each other at this point [says laughing], so I feel like we're getting to know us as people outside of the basketball court. That just helps tremendously. I feel like we keep just building up on our character and people around us. I feel like with everything the sky's the limit for us.
Question: With being so tight and together, is there a teammate that you've gotten to know maybe a little more if you weren't around each other so much?
Answer: Jamir [Watkins] is really outgoing. It seems like he's quiet and to himself, but he actually, since he's been with us since prior to the season starting, he's got a lot more comfortable with being around us and he's talking more, he's laughing more. He's not so serious [says laughing].