Amid a whirlwind of reports and speculation Tuesday night in the VCU basketball Twitter-verse, Rams sophomore forward Jalen Deloach and junior point guard Ace Baldwin appeared to react to the impending departure of head coach Mike Rhoades in real time.
Foundational pieces of VCU's current roster, Baldwin's future appeared uncertain even with Rhoades still at VCU, while Deloach's may be up in the air now that it appears the coach is on the move. Baldwin is the reigning Atlantic 10 player of the year, Deloach the top would-be-returning frontcourt player in terms of minutes played and production on both ends. 
If one or both of them were to enter the transfer portal amid coaching change, much of the Rams roster could follow, initiating a complete rebuilding process under the new head coach.
Deloach tweeted a series of sad face emojis at 11:28 p.m. Tuesday night, as rumors solidified that Rhoades was set to or already had accepted the head coaching position at Penn State.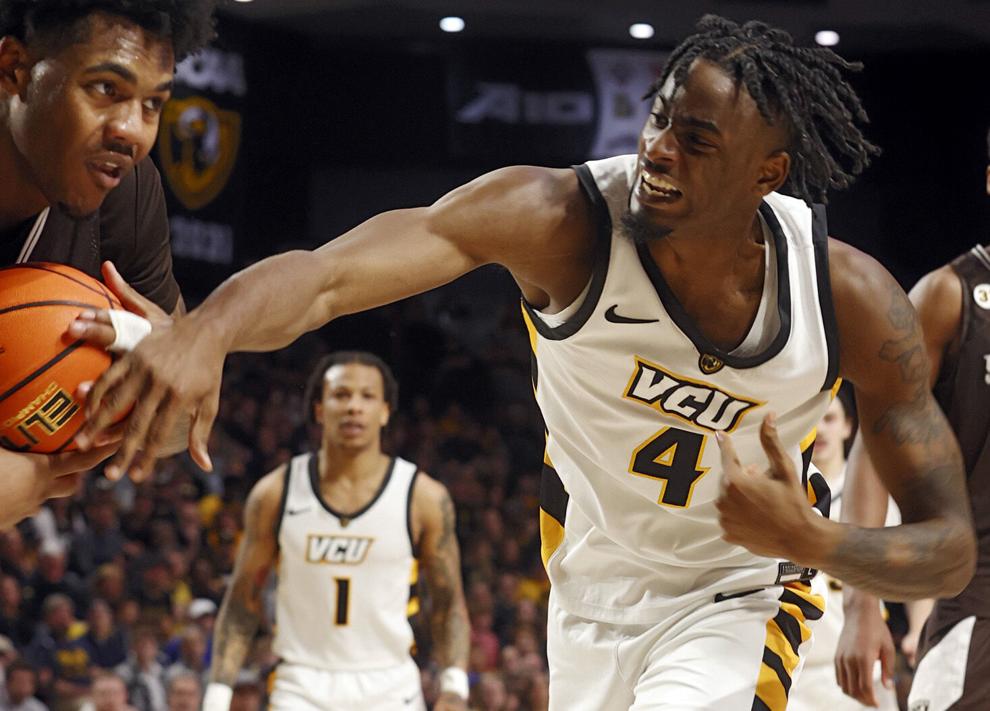 Baldwin's message was more cryptic, he tweeted a bowing emoji at 11:10 p.m., a commonly misinterpreted and variably employed symbol that sometimes refers to a dogeza, a deep bow in Japanese culture that can be used to ask for a favor, or to express an apology. 
ESPN's Pete Thamel reported in a tweet on Wednesday morning that Rhoades "has not informed VCU officials of his decision, but there's an increasing expectation of his departure."
The college basketball coaching carousel can be cruel, particularly to the players it affects. Much of the time, news of a head coach's departure can leak before the coach intended and therefore before or immediately after he or she has had a chance to address their team. 
When he took the head job in 2017, Rhoades became the third Rams coach in four seasons following the departures of Shaka Smart (Texas, now Marquette) and Will Wade (LSU, now McNeese State). When Wade left in 2017, similar social media buzz saw players like Justin Tillman seemingly learn their coach was leaving along with fans. 
Words like stability and continuity dominated the narrative when Rhoades, an assistant under Smart during VCU's legendary run to the 2011 Final Four and former Randolph-Macon assistant-turned-head coach (1996-2009), took the head job on Broad Street.
VCU supporters yearned for long-term commitment from their head coach while the program developed a nationwide reputation as a mid-major stepping stone.
"You look at any program that has a huge amount of success on the college level, whether it's Gonzaga basketball or Alabama football, continuity is important," said VCU director of athletics Ed McLaughlin in 2017 following Rhoades' introduction.
"Continuity to do things at a really high level is critically important. Mike made it clear from the first two or three minutes we talked this is the place he wants to be forever."
Zach Joachim (804) 649-6555
Twitter: @ZachJoachim