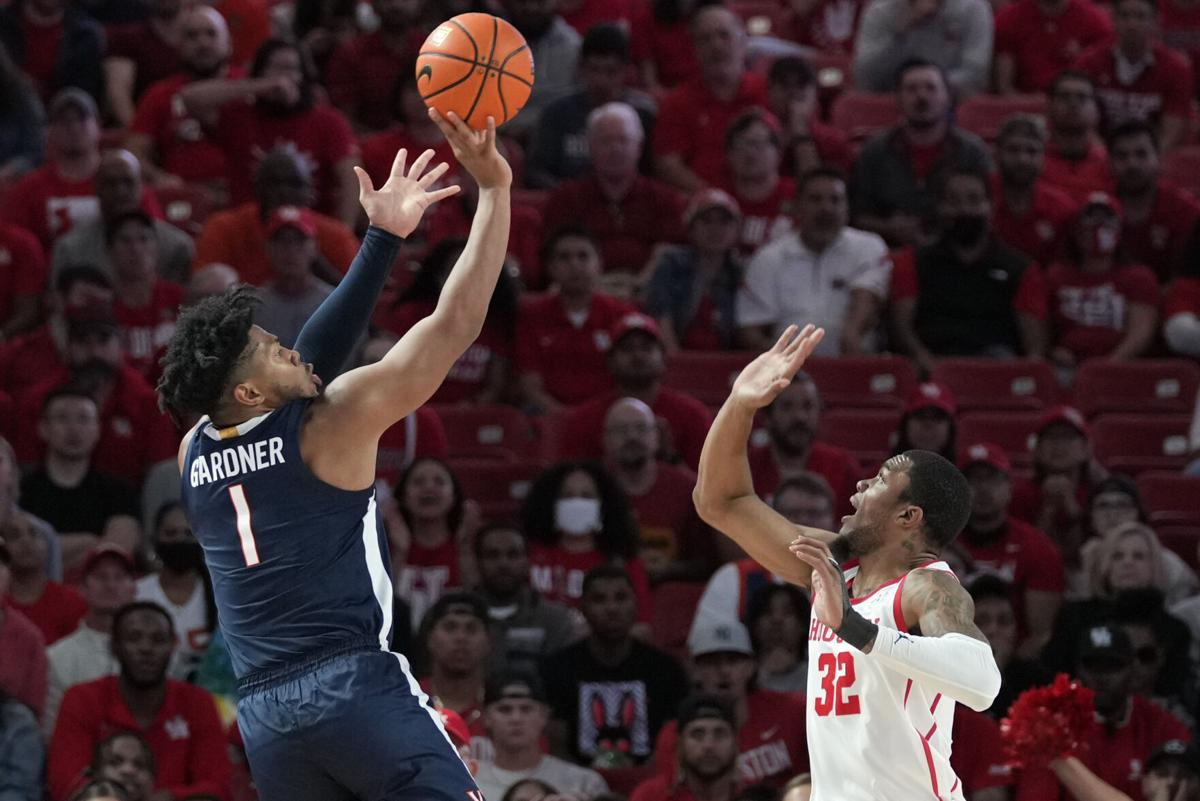 Each season, Tony Bennett talks about a simple goal for his Virginia basketball team – to become the best version of itself.
This year's installment appears to have a long way to go.
UVA, which dropped out of the AP Top 25 on Monday after a season-opening loss to Navy, gave up 11 3-pointers and committed 17 turnovers in a 67-47 road loss at No. 15 Houston on Tuesday night.
It's the second year in a row that a trip to the Lone Star State has resulted in Virginia getting drilled. Last season, it lost 98-75 to No. 1 Gonzaga in Forth Worth.
Virginia (1-2) equaled its worst start to a season in Bennett's 12 seasons leading the program. It opened the 2012-13 season 1-2 after losses to George Mason and Delaware bookended a win over Fairfield. The Cavaliers, who host Coppin State on Friday night, haven't started a season 1-3 since 1969.
Guard Marcus Sasser and guard Kyler Edwards led the Cougars (3-0), a Final Four team last season. Sasser scored 19 and Edwards added 18.
For Virginia (1-2), guard Armaan Franklin scored a team-high 11 points, all in the second half. Guard Kihei Clark had 8, all in the first half, as did wing Kody Stattmann.
East Carolina transfer Jayden Gardner was virtually a non-factor in the matchup, a surprise considering his track record against Houston while with the Pirates. Gardner scored 21 points and grabbed 15 points against the Cougars in an ECU upset of Houston last season. That was his second career double-double against Houston.
He didn't come close to that Tuesday night. He scored two points on three shots in the first half, and finished with four points and two rebounds.
The Cavaliers hung surprisingly tough on the glass for most of the night, but ended up outrebounded 34-30, a number that included 10 offensive boards for Houston.
The Cougars jumped out to an 8-0 lead, hitting a pair of 3-pointers while UVA couldn't get anything going. The Cavaliers endured a nightmarish opening five minutes of play, going 0 for 4 from the floor, 1 for 4 at the free throw line and committing four turnovers as Houston built a 14-3 advantage during that time.
UVA trailed 36-23 at halftime, cut the gap to 11 early in the second half, then saw Houston go on a 13-4 spurt to build a commanding 49-29 lead with 13:13 to play.