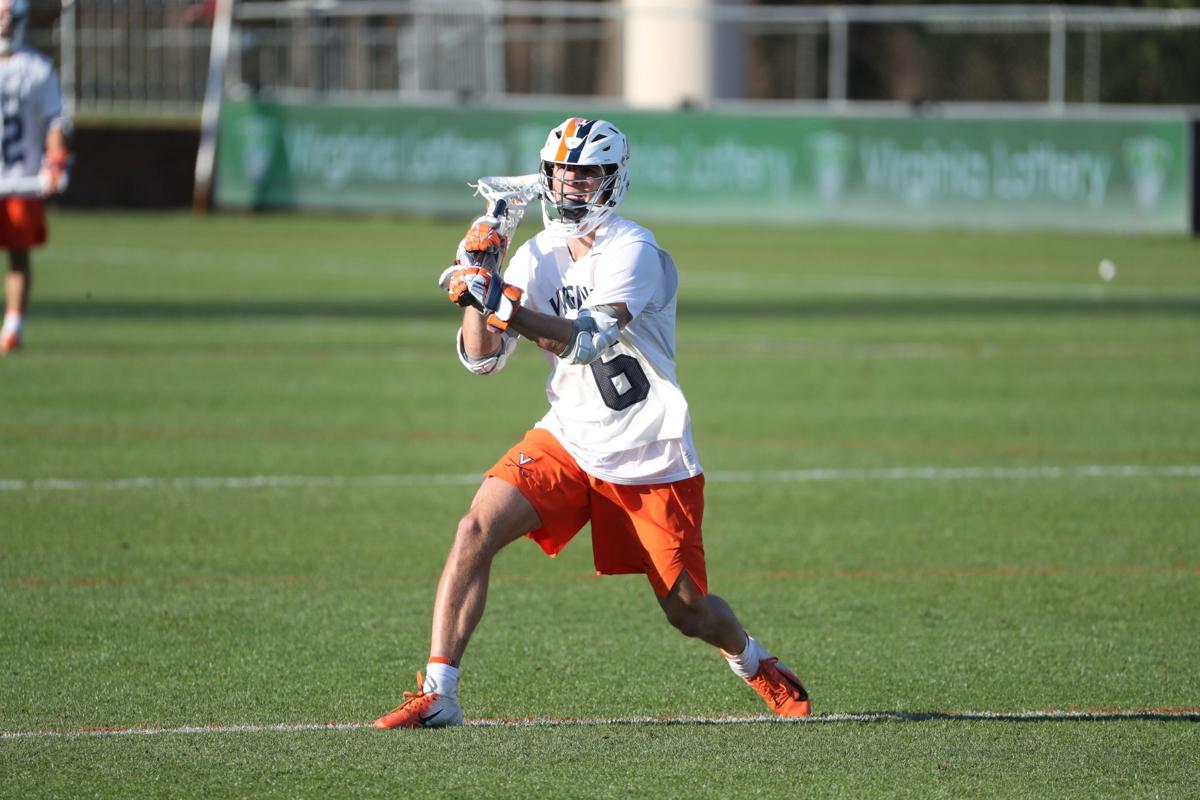 CHARLOTTESVILLE — It didn't take long for North Carolina to establish its superiority over Virginia lacrosse when the two teams met last month. The Tar Heels jumped out to an 11-3 lead, an early onslaught that included a first-half hat trick for Nicky Solomon.
"We realized how quickly they can make you pay for a mistake, learned how good a defense they are, and then gained a lot of respect for their goalie," said UVA coach Lars Tiffany. "Playing them once, you realize how good they are and how fast they play."
But halftime of that loss to UNC has been a bit of a turning point for Tiffany's team. Since then, the Cavaliers have outscored opponents 53-38, including a 9-5 second-half showing in the 16-13 loss to the Heels. Virginia has won three straight, including notching its first ACC win, and climbed to No. 4 in the national rankings.
UVA (8-2, 1-2 ACC) has played more unselfish lacrosse offensively and more connected defensively.
How far has Virginia actually come? Saturday's rematch with No. 3 Carolina figures to serve as a measuring stick.
"They're obviously really talented," said senior midfielder Dox Aitken. "They have a really good defense that just flies around and plays with a ton of aggression. They have a young goalie but he's playing with a ton of confidence right now."
The Tar Heels (8-1, 1-1) are coming off their first loss of the season, a 12-11 overtime defeat on the road at No. 1 Duke on April 1. Chris Gray scored twice in that game and ranks eighth in the nation averaging 3.6 goals. He leads the country's highest scoring attack: UNC is scoring 17.6 goals per contest.
"We can't play a sloppy game if we want to beat them. They're very talented and we're not going to beat them not playing our best," said senior goalie Alex Rode, who gave up 16 goals and made 13 saves in the first meeting. "Their attack is very smart in moving off ball and hitting the backside of the crease and getting inside shots. They're a very dangerous attack unit."
Virginia has become a more dangerous attack the past two weeks, as its offense has become more willing to make extra passes and share the ball. In its last outing, an 18-10 home win over No. 13 Richmond, the Cavaliers had 12 assists on their 18 goals.
The turnaround has been fueled by the play of attackman Matt Moore, who has as many assists (18) as he does goals his season, and the re-emergence of Aitken, who got off to a slow start after spending the fall as a member of the football team at Villanova before transferring back to UVA.
"It took a little bit for our offense to gel," said Aitken. "We have a lot of talent. If we make the right reads and play within ourselves, those reads will come and we'll have the shots. I think we forced it a little too much early on in the season. I think we figured it out a little bit and played better in the last three games."
Now, can the Cavaliers turn that improvement into an ACC title run? They opened conference play with losses to Syracuse and North Carolina before beating Notre Dame. In addition to Saturday's rematch against the Tar Heels, UVA hosts No. 1 Duke and then gets another shot at the Orange in the regular-season finale.
"After the last two weeks, the path is good," said Tiffany. "And the attitude is so different than it was a few weeks ago. It's wonderful to have that, to know you're playing your best lacrosse later in the season."