CHARLOTTESVILLE – A year ago on this date, Virginia basketball was coming off a dramatic road win over Duke, one that breathed life back into the Cavaliers' NCAA tournament hopes.
In front of a mask-clad but still raucous Cameron Indoor Stadium crowd, Reece Beekman's corner 3-pointer with less than a second to play stunned the seventh-ranked Blue Devils.
Ultimately, it wasn't enough for Virginia, which missed the NCAA tournament for the first time 2013.
This year's Cavaliers have put themselves in a decidedly better position heading down the stretch, ranked eighth in the nation, sitting in a three-way tie atop the ACC standings and a virtual lock for the big dance heading into Saturday's home game against unranked Duke.
"We're playing for something," said senior forward Jayden Gardner. "It's not like last year when we were struggling to get here. We're here. So we're trying to play for something, and we're trying to win a championship."
The first one up on that front would be the ACC's regular-season championship, and, based on metrics, UVa (18-4, 10-3 ACC) has the clearest path to it among the conference's top six teams.
Virginia is tied with Clemson and Pittsburgh for first place, with all three at 10-3 in league play. Miami (10-4) is a half-game back, followed by N.C. State (9-5) and Duke (8-5).
UVa's seven remaining opponents have an average NET ranking of 168.3, by far the worst mark among the contenders. Those remaining opponents have a combined ACC winning percentage of 38%.
Pittsburgh (remaining NET 142.1 and remaining ACC winning 39.6%) has the second-easiest road in both categories.
The Wolfpack, who lost to Virginia 63-50 on Tuesday night at John Paul Jones Arena, have the toughest remaining schedule. Their six remaining opponents have an average NET ranking of 82 and a combined ACC winning percentage of 58%.
Virginia lost on the road at Pittsburgh and Miami earlier this season, so it would lose head-to-head tie-breakers against either of those teams. It beat N.C. State on Tuesday night and hosts Duke on Saturday, then Clemson later this month.
The Cavaliers play four of their last seven games at home, where they're 11-1 this season.
"This is the time of the season we need to lock in," Gardner said.
Of course NET rankings and conference records are volatile, with three weeks left in the regular season, little is set in stone. The league's bottom three teams – Notre Dame, Georgia Tech and Louisville – have been mathematically eliminated for the title race.
That group, along with Boston College and Florida State will head to Greensboro, N.C., in March knowing they'll need to win the conference tournament to earn an NCAA bid. Virginia Tech and Syracuse need to get hot down the stretch if they're going to pull themselves onto the bubble for a possible at-large berth, while North Carolina and Wake Forest still have work to do to assure themselves of a bid.
The league's top six teams are all well positioned for both an NCAA appearance and a run at a conference title, though both Clemson and Pittsburgh can ill afford to slide down the stretch. The Tigers, in particular, have a mixed resume, with two Quad 4 losses and one Quad 3 defeat.
Virginia can take a big step toward that goal with a win over the Blue Devils (17-7, 8-5), who visit Charlottesville unranked for the first time since 1996. UVa will need to find a way to defend Duke's sizable and athletic front-court duo of 7-foot freshmen Kyle Filipowski and Dereck Lively.
After not playing in the road loss to rival Virginia Tech on Feb. 4, center Kadin Shedrick gave the Cavaliers' defense a big lift matching up with N.C. State's D.J. Burns. UVa may also need a contribution from center Francisco Caffaro, who did not play against the Wolfpack.
Virginia has captured at least a share of five of the last nine ACC regular season titles, and it knows to claim a sixth, it'll need to dominate on the defensive end.
"I told those guys, just keep stepping in the right direction and don't back down," said coach Tony Bennett after the North Carolina State win. "That's their way. That's how you've got to win games as it gets to this point. You better make it hard to score against you."
PHOTOS: Virginia men's basketball team tops N.C. State
NC State Virginia Basketball
NC State Virginia Basketball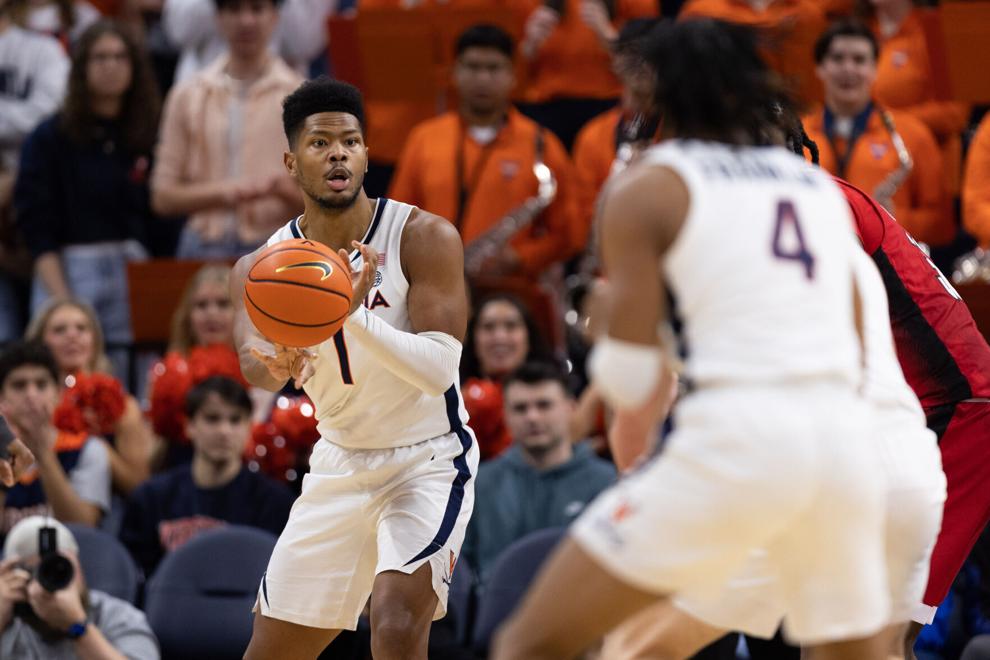 NC State Virginia Basketball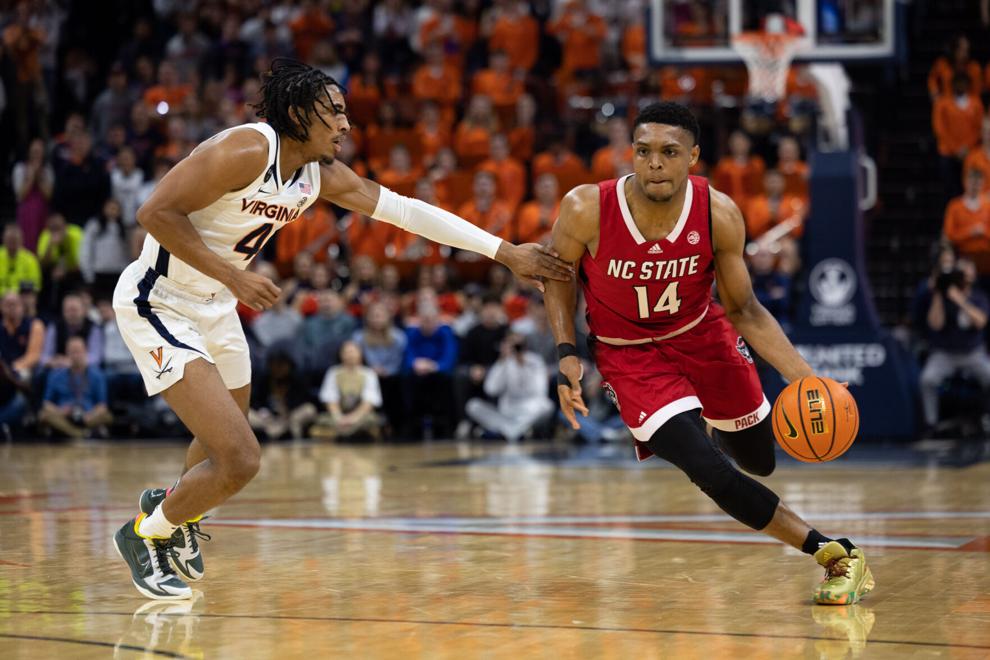 NC State Virginia Basketball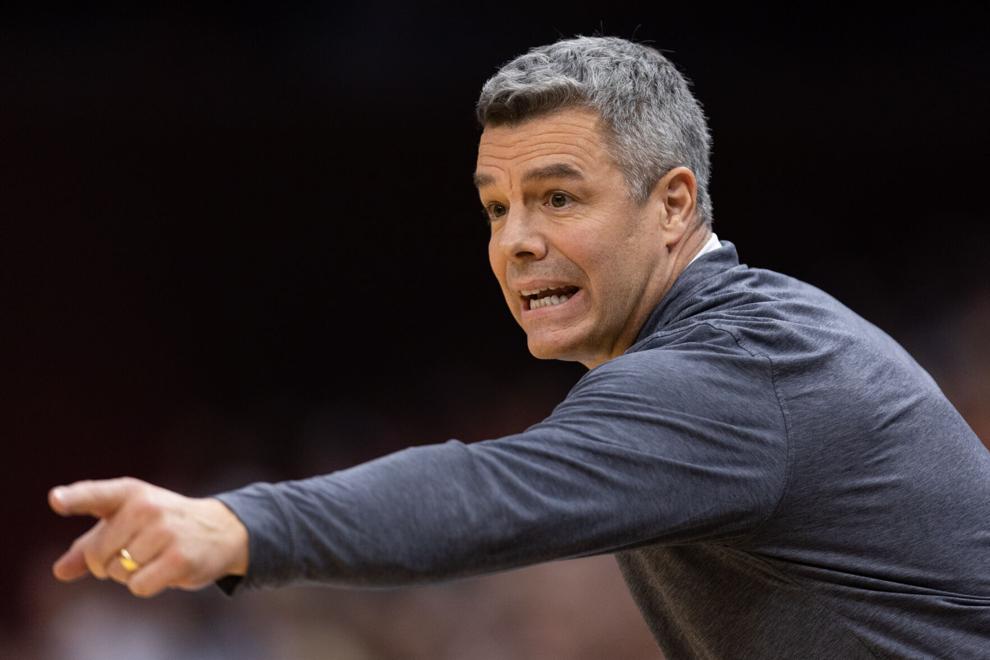 NC State Virginia Basketball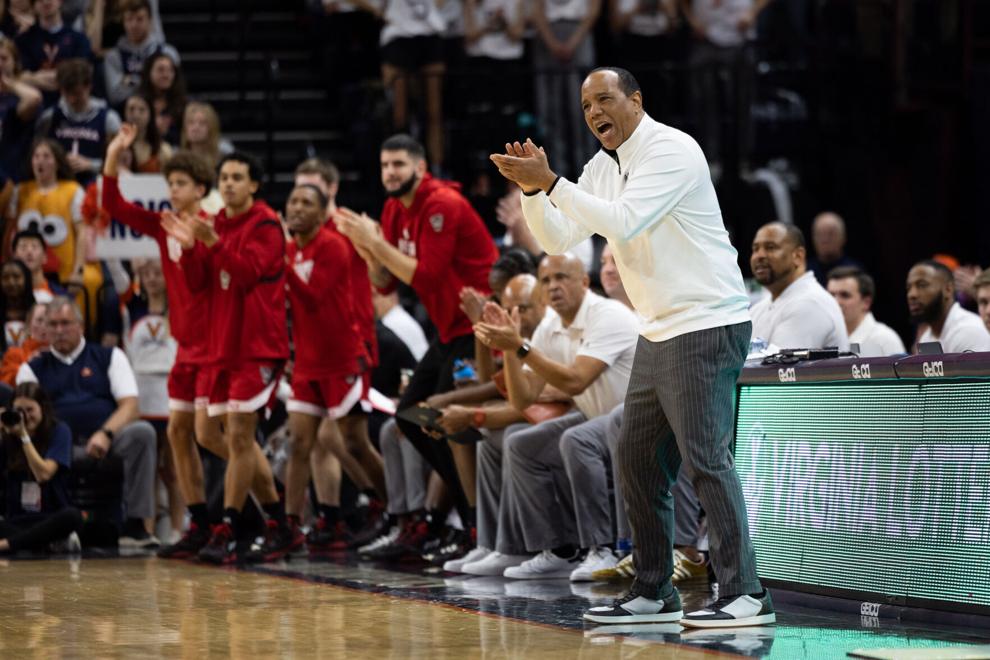 NC State Virginia Basketball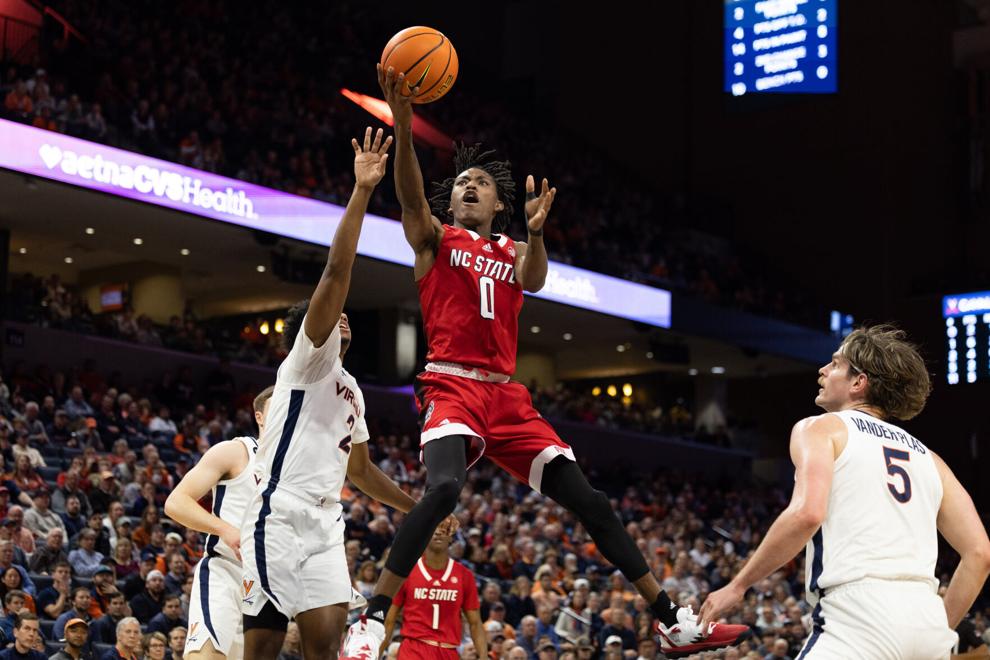 NC State Virginia Basketball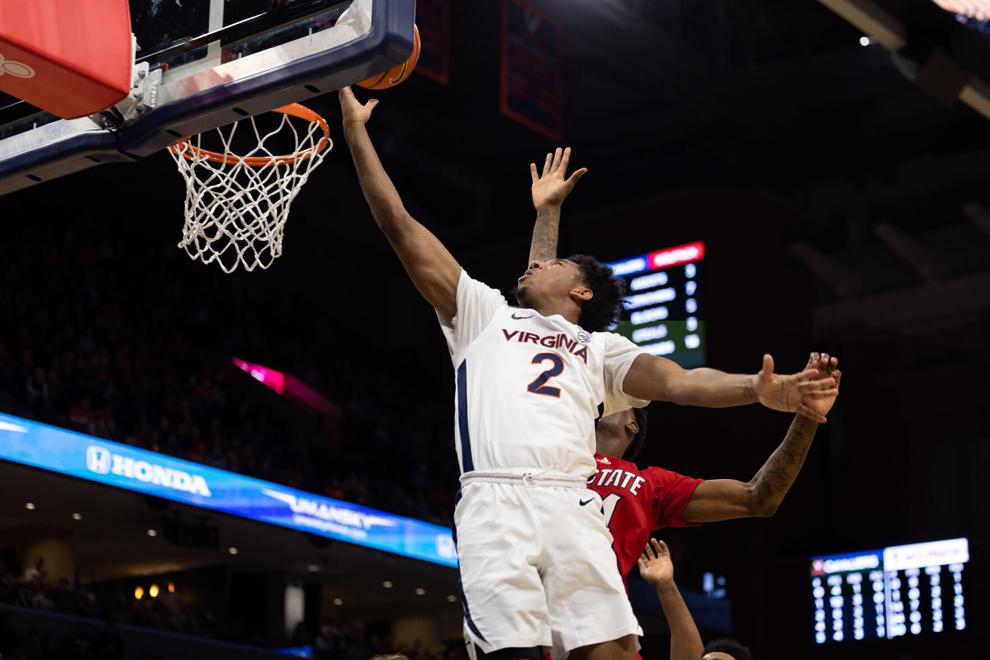 NC State Virginia Basketball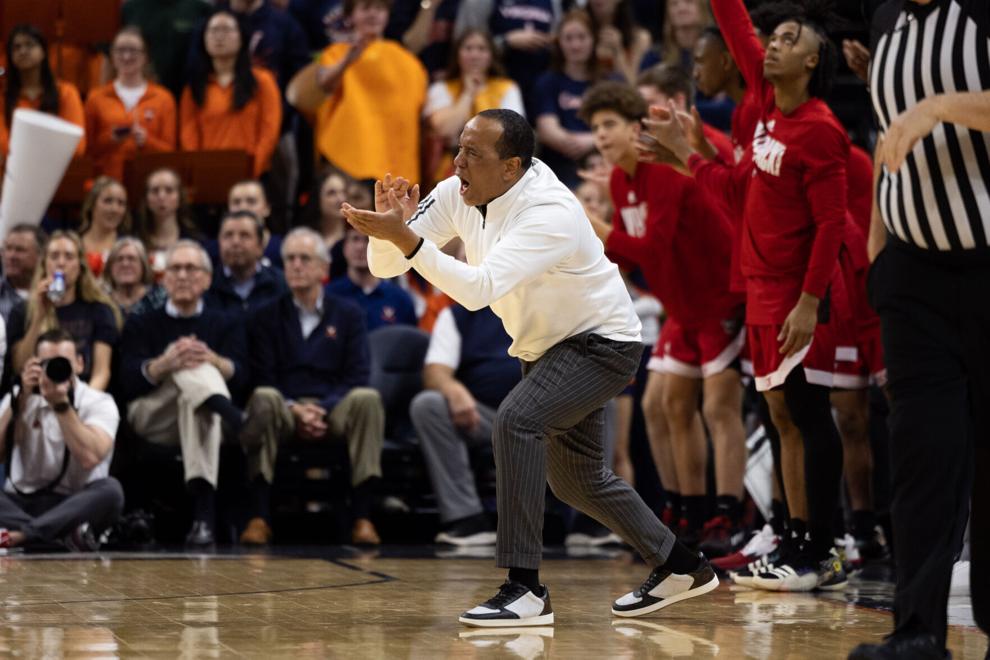 NC State Virginia Basketball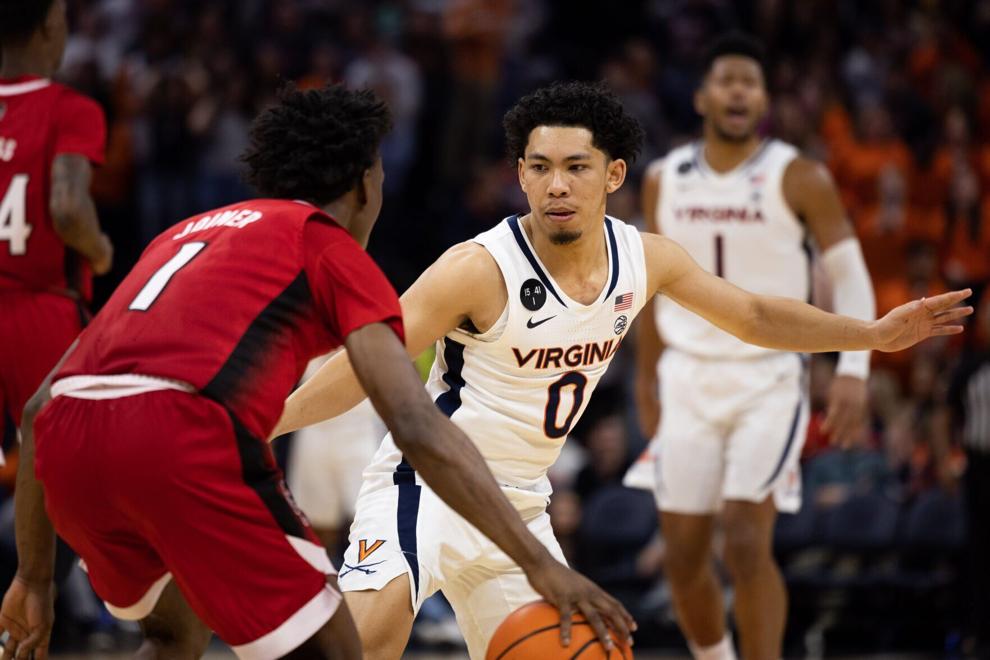 NC State Virginia Basketball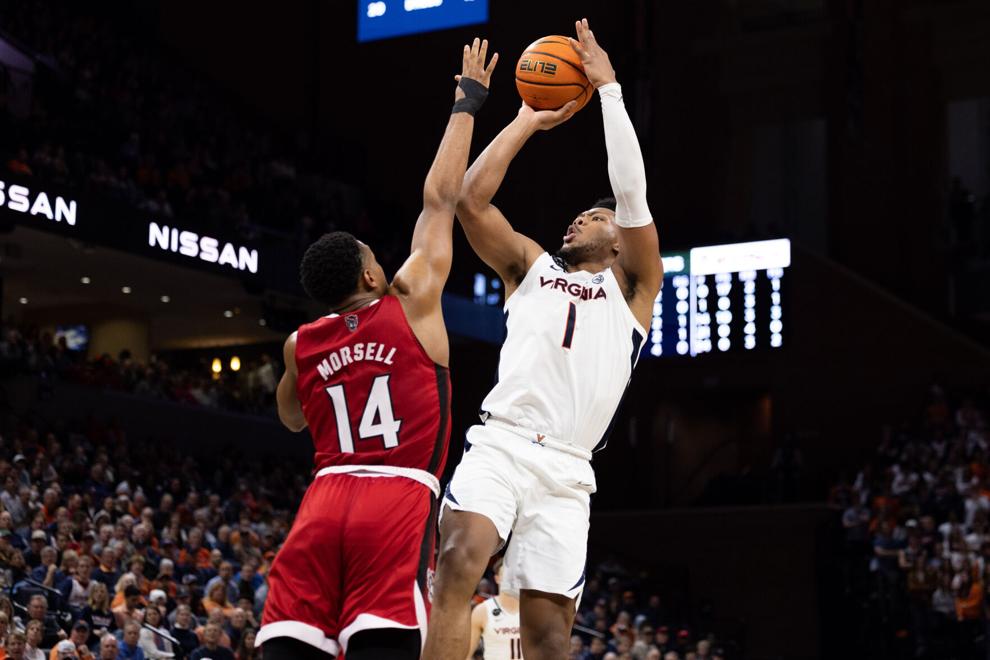 NC State Virginia Basketball
NC State Virginia Basketball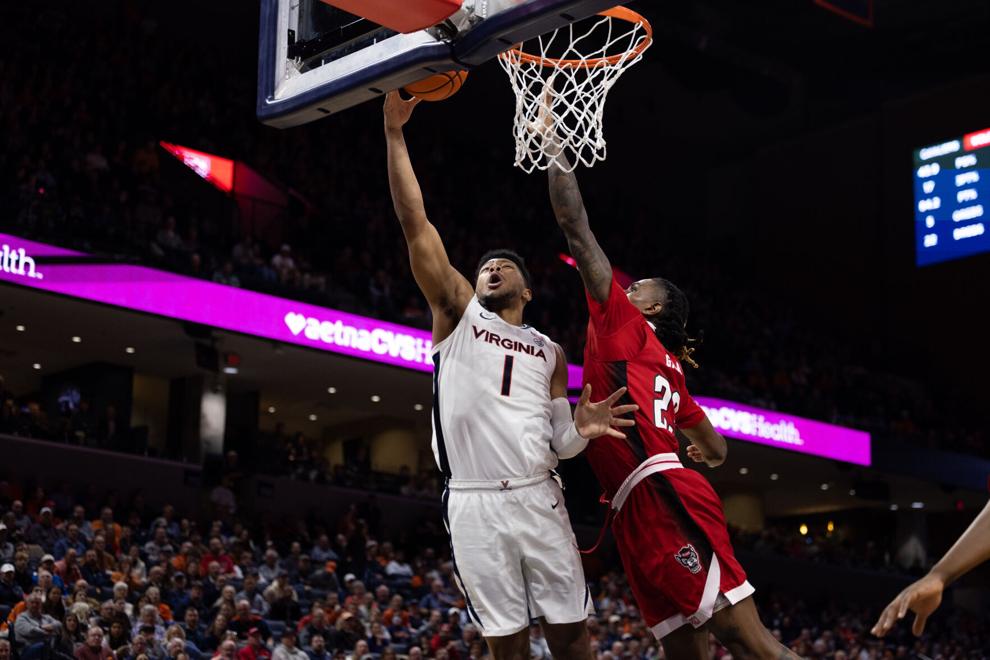 NC State Virginia Basketball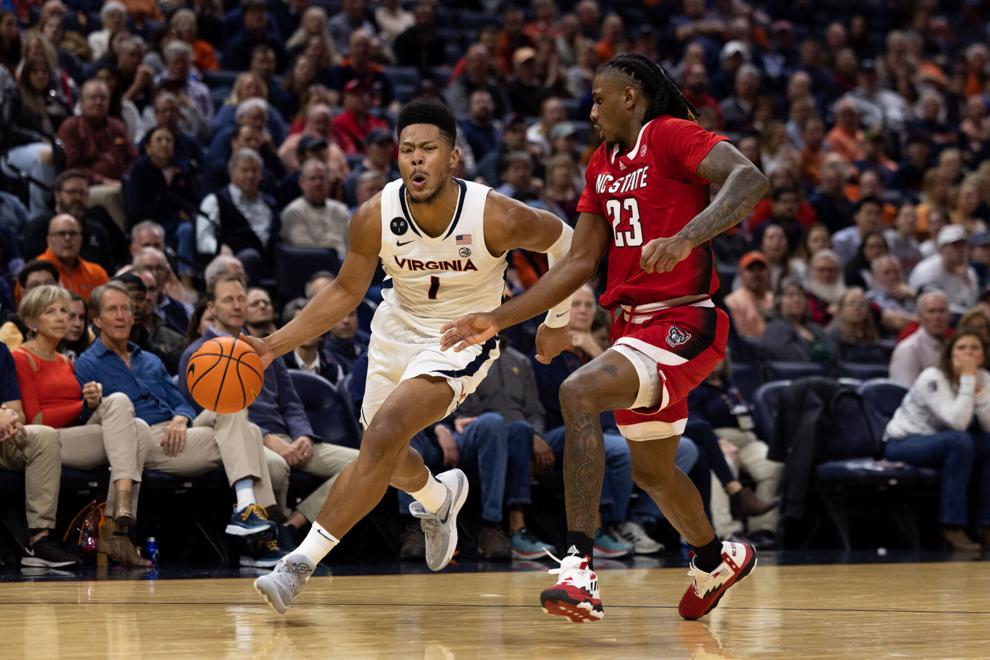 NC State Virginia Basketball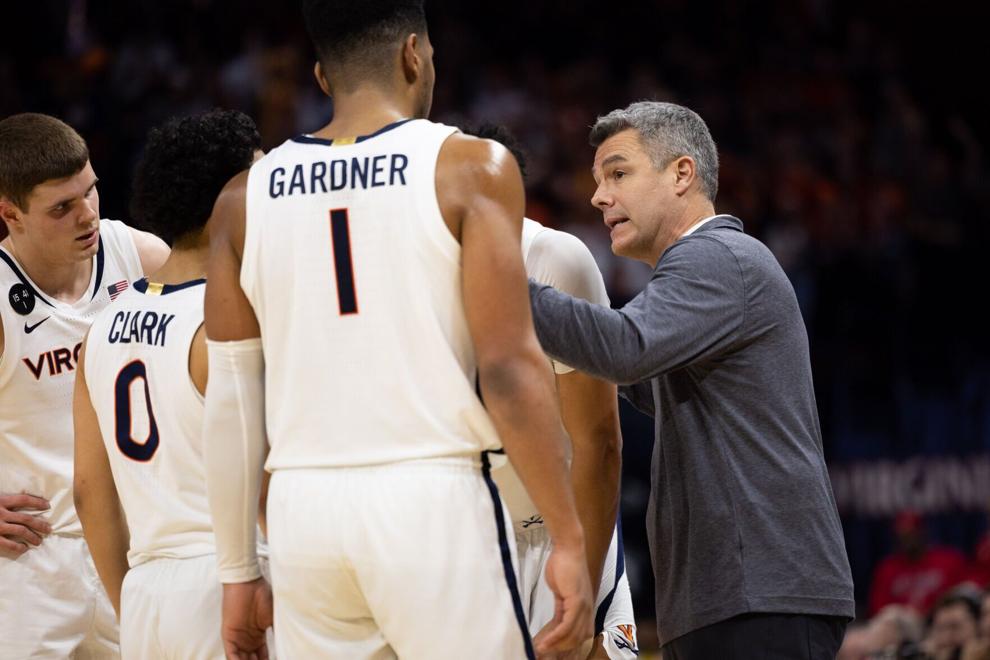 HIDE VERTICAL GALLERY ASSET TITLES
Mike Barber (804) 649-6546
@RTD_MikeBarber on Twitter