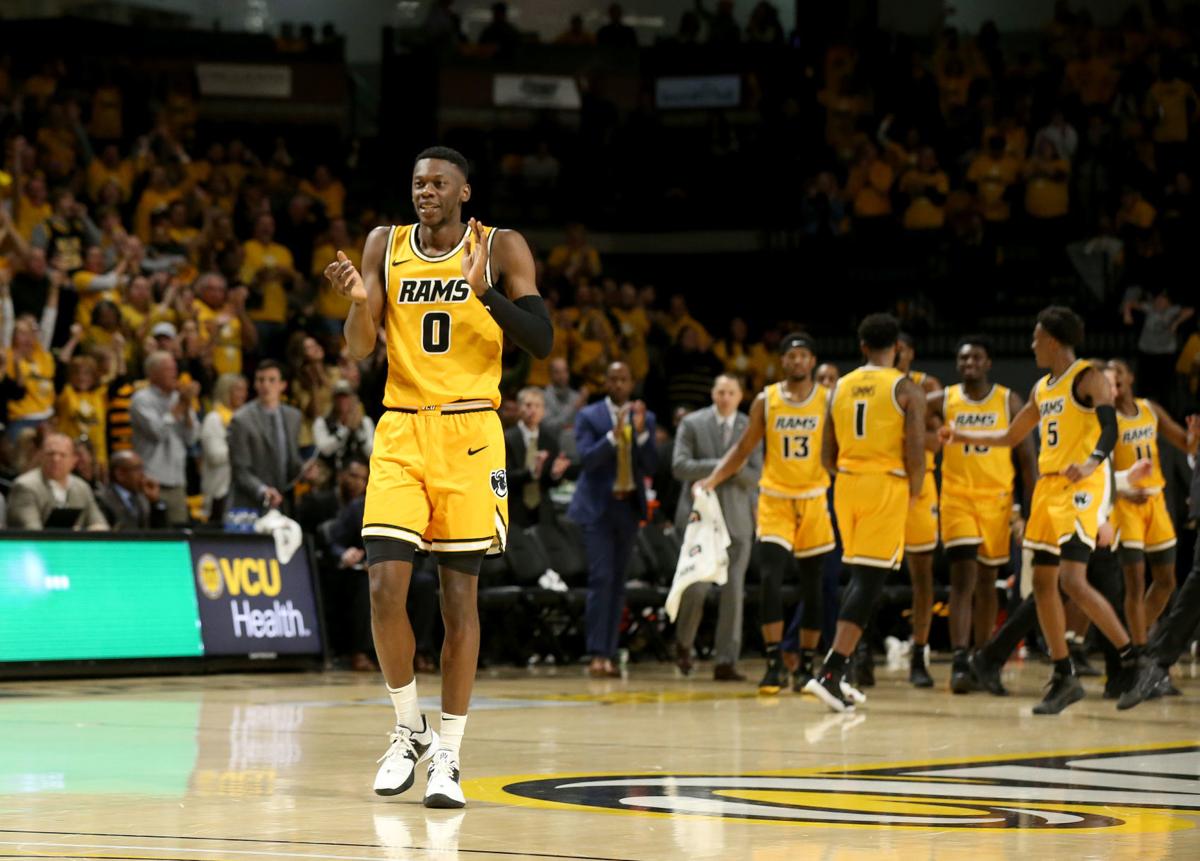 After Saturday's win over Florida Gulf Coast, VCU coach Mike Rhoades lauded the defensive leaps De'Riante Jenkins has made during his career.
"His improvement on defense over the course of the last three years has been phenomenal," Rhoades said then. "And nobody talks about that because he makes a 3 or makes a great play. But, he has turned himself into a really good defensive player, and uses his length and keeps the ball in front."
Jenkins had nabbed a career-high five steals against Florida Gulf Coast. Then, against Alabama State on Monday, Jenkins collected four more steals.
The 6-5 senior guard's length can cause issues for opponents, and he's taking full advantage this year. Jenkins has 18 steals total so far, which is already approaching his total from last season (26). He had 44 steals as a sophomore in 2017-18.
"Last year I got great at being in the right spot," Jenkins said in an interview last week. "And so this year I'm able to react and use more so instincts. And just knowing the defense better."
Jenkins' steal percentage (the percentage of possessions he records a steal while on the court) of 6.89 ranks seventh in the nation, per KenPom.com.
Asked about the work Jenkins has put in behind the scenes to improve defensively, Rhoades said Jenkins has both built his body up and put in the defensive repetitions.
He's now reaping the rewards.
"D.J. bought into it," Rhoades said. "He's so coachable, so ... now when he messes up on defense, he's saying, 'Let's run that back, let's do it again.' And he's one of the best talkers on the defensive end. And two years ago he didn't say a peep.
"So, that's just how we do it. And he's done a great job of getting better and better."