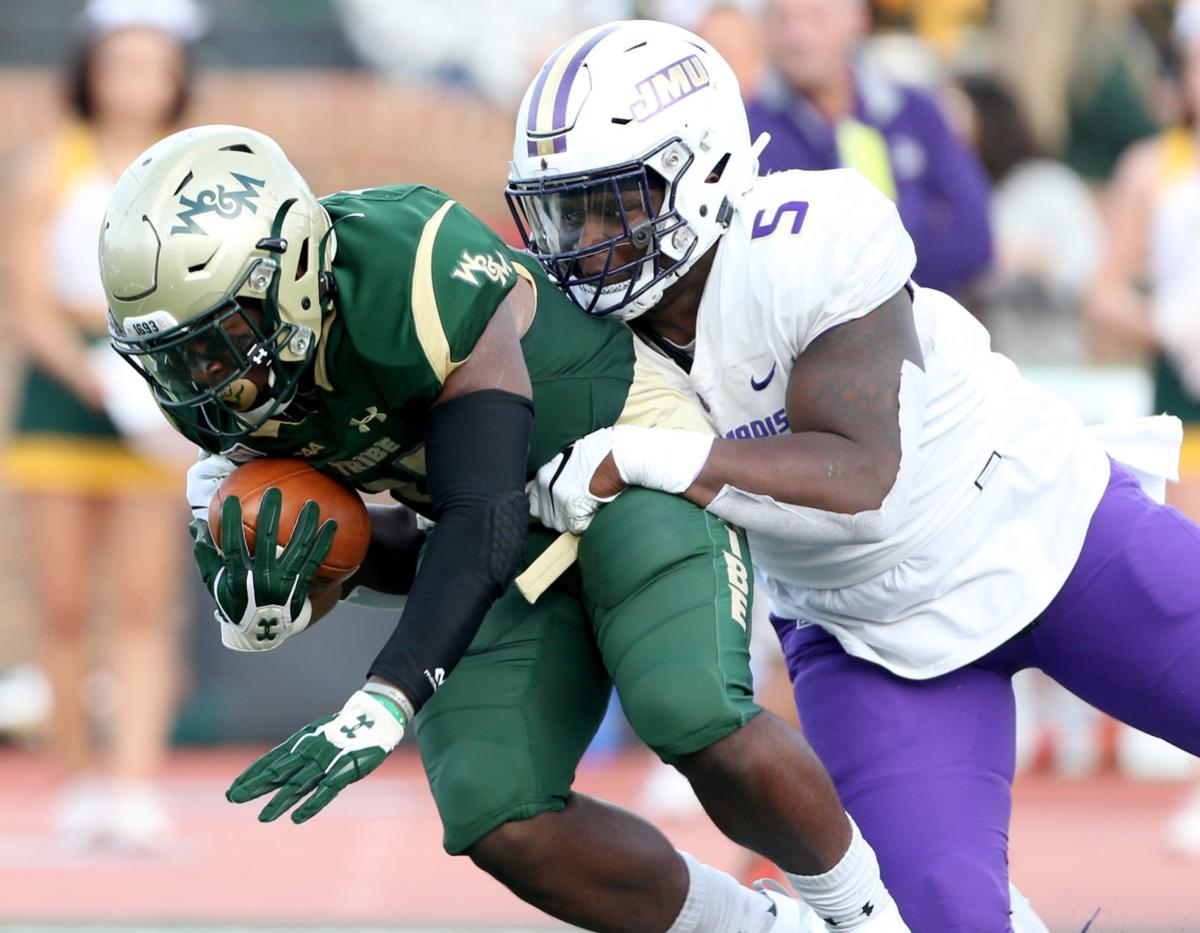 James Madison quarterback Ben DiNucci was the only FCS player from a Virginia school selected in this year's NFL Draft, but several others will receive NFL opportunities.
At JMU, defensive end Ron'Dell Carter (Cowboys), defensive end John Daka (Ravens), receiver Brandon Polk (Rams) and tight end Dylan Stapleton (Texans) signed as free agents.
William & Mary defensive tackle Bill Murray, a 6-foot-4 300-pounder, was signed by the New England Patriots, Norfolk State defensive back Bobby Price signed with the Detroit Lions, and Hampton defensive back Christian Angulo signed with the New York Giants.
DiNucci, the CAA's offensive player of the year and a transfer from Pittsburgh, was picked in the seventh round, 231st overall, by the Cowboys. Carter, the CAA's defensive player of the year who will join DiNucci in Dallas, transferred from Rutgers and started all 29 of JMU's games the past two seasons. As a senior, the 6-3, 269-pound Carter registered 12 sacks among 27 tackles for losses, and was the CAA Defensive Player of the Year.
Daka, a 6-2 227-pounder from Upper Marlboro, Md., had 16.5 sacks among 28 tackles for losses.
Polk, a speedster who transferred to JMU from Penn State for his final season, provided the Dukes with a big-play threat this past year. The 5-9, 175-pounder from Ashburn made 74 receptions for 1,179 receiving yards and had 11 touchdowns.
Stapleton, a 6-5 242-pounder, transferred from Division II Slippery Rock and finished his senior season with 35 catches for 426 yards.
W&M's Murray had six sacks among 11.5 tackles for losses as a senior, and could bring some special-teams value to the Patriots. He blocked 10 kicks during his college career. NSU's Price, from Virginia Beach, also is an accomplished college long-jumper, and HU's Angulo had 14 pass break-ups as a senior.
(804) 649-6233
@RTDjohnoconnor
(804) 649-6442
@wayneeppsjr