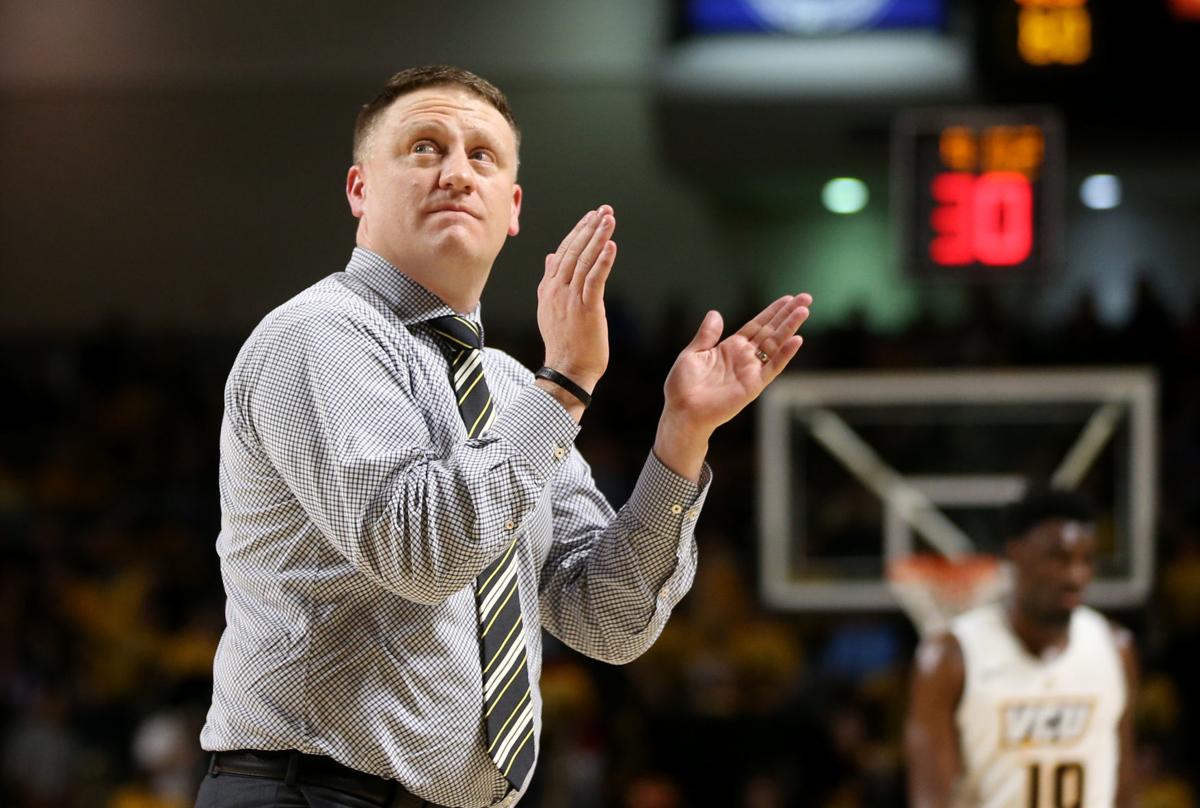 The four members of VCU men's basketball's 2020 recruiting class made it official on Wednesday.
Point guard Adrian "Ace" Baldwin, shooting guard Josh Banks and forwards Mikeal Brown-Jones and Jamir Watkins each signed their national letters of intent. Wednesday marked the first day of the early signing period for Division I basketball.
"We are super excited to welcome these four young men to our VCU basketball family," coach Mike Rhoades said in a news release. "Each one of them comes from a successful high school program. Jamir, Ace, Mikeal and Josh are going to impact our program and help us continue the tradition of VCU basketball. We can't wait until they arrive on campus to join their teammates and coaches."
Baldwin, out of St. Frances Academy in Baltimore, committed in April. The 6-foot, 175-pounder averaged 14 points, six assists, four rebounds and four steals as a junior. He was The Baltimore Sun's All-Metro boys basketball player of the year, and has a three-star composite rating from 247Sports.
Banks committed on Sept. 1. A 6-5, 185-pounder at Olympic High School in Charlotte, Banks averaged 20.6 points, 5.6 rebounds and 2.9 assists. He was the SoMECK 7 4A boys basketball player of the year and also has a three-star rating from 247Sports.
On Sept. 13, both Watkins and Brown-Jones committed. Watkins, who plays at Trenton Catholic Academy in Trenton, N.J., averaged 18.6 points as a junior. The 6-7, 200-pounder carries a three-star 247Sports composite rating.
Brown-Jones is a Philadelphia native but is playing for IMG Academy's post-graduate team in Bradenton, Fla. The 6-8, 210-pounder has a three-star 247Sports rating as well.
The Rams have one spot still open in their 2020 class. They're due to lose five players after this season: seniors Malik Crowfield, Marcus Evans, De'Riante Jenkins, Mike'L Simms (Highland Springs) and Issac Vann.
(804) 649-6442
@wayneeppsjr