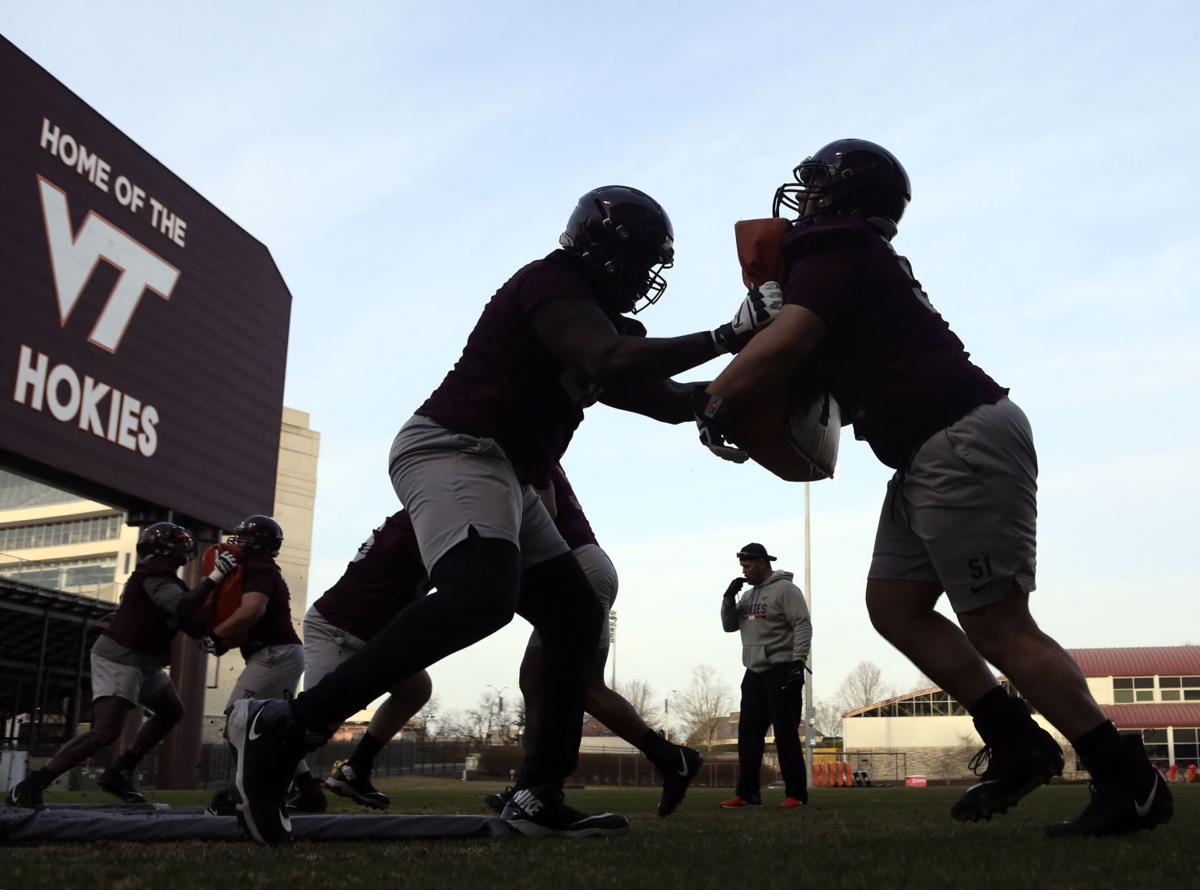 Bronco Mendenhall bracketed the decisions facing college athletic departments perfectly.
Speaking to reporters one day after the NCAA Division I Council said football and basketball programs could start voluntary, on-campus conditioning June 1, Virginia's football coach outlined the benefits and risks of bringing athletes back.
The emotional and physiological upsides of reuniting teams after this prolonged, unscheduled separation would be "invaluable." But starting too soon could spark COVID-19 outbreaks that endangered people and threatened the season.
"The biggest question I think right now that each state is wrestling with, that each institution is wrestling with, and relying on the medical community to help us, is, Is it appropriate to come back yet?" Mendenhall said.
Most ACC schools have answered yes. As of Wednesday afternoon, 10 of the league's 14 football members — UVA, Boston College, Wake Forest and Duke were the exceptions — had announced varied plans to start workouts.
Wisely, the steps were choreographed by medical professionals such as Mark Rogers, the chief medical officer for Virginia Tech athletics. But in science, as in life, there are few absolutes, and the coronavirus has baffled and divided experts from the outset.
How frequently should athletes be tested for COVID-19? How to structure their housing and meals? How best to route foot traffic inside buildings? When should masks be required?
Those are among the many questions I'd want addressed before sending a child, athlete or otherwise, back to campus.
Virginia Tech's announcement Monday that it is preparing to open its football practice fields and indoor complex for voluntary conditioning was vague overall. But in the release Rogers said all staffers and athletes will wear personal-protection equipment upon entering team facilities. Moreover, everyone will undergo preliminary screening and daily monitoring.
The Hokies will start with players already residing in Blacksburg and, with the team's $4.5 million weight room expansion ongoing, will train on equipment staged on the indoor practice field, with some of the complex's garage-style doors open for ventilation.
The first phase of Gov. Ralph Northam's reopening precluded people working out in enclosed gyms. But the second phase, which goes into effect for most of the state Friday, allows for 30% capacity in those facilities.
Based on case numbers and medical advice, states are taking different approaches, and with football schools in nine states, the ACC has many and varied hurdles to clear before the season kicks off Labor Day weekend. What ACC commissioner John Swofford and some of his peers may have to determine is how many teams within their league must play to constitute a legitimate season.
Swofford said last month that he didn't believe a minority of the conference's 14 football schools electing not to compete would preclude a season. He added that league officials had not discussed a minimum number of teams required for a season.
But with voluntary workouts starting around the ACC — only the strength and conditioning staff can supervise — the momentum to start full-scale training camps in late July or early August is clear.
Syracuse football announced a three-phase plan Tuesday that starts with workout pods of 10 athletes, then 30, then the entire squad.
Louisville on Tuesday used drive-through testing for 120 athletes, coaches and staff, and Cardinals athletics director Vince Tyra was first in line.
"Our return to campus is off and running," he told reporters.
Hopefully, the coronavirus won't derail things, but COVID-19 cases are inevitable. For example, Conference USA's Marshall revealed that two football players and one staffer tested positive in initial screenings, though each was asymptomatic.
Virginia Tech's 2019 football season ended New Year's Eve afternoon in the Belk Bowl. Winter conditioning began about three weeks later, and spring practices were scheduled right on the heels, from March 21 to April 18.
But the nation essentially shut down in mid-March, separating college football players from their teammates for an unusually long stretch.
"So, we have a bunch of guys that have played on both sides of the ball that understand the importance of staying in shape and continuing to work out with whatever tools that they have," Hokies coach Justin Fuente said. "That's the other part of this. It's one thing to be motivated. It's another thing not to have anywhere to go and or anything to work out with. There has been some fantastic creativity amongst our guys in terms of what they've been doing and how they've been working to stay in shape."
The pandemic and accompanying economic downturn, in combination with racial tensions stirred by police brutality, have made the spring especially trying. In times like these, all of us need the polar opposite of social distancing.
In short, reassembling teams will have benefits that transcend sports. We can only hope those reunions are sustainable.