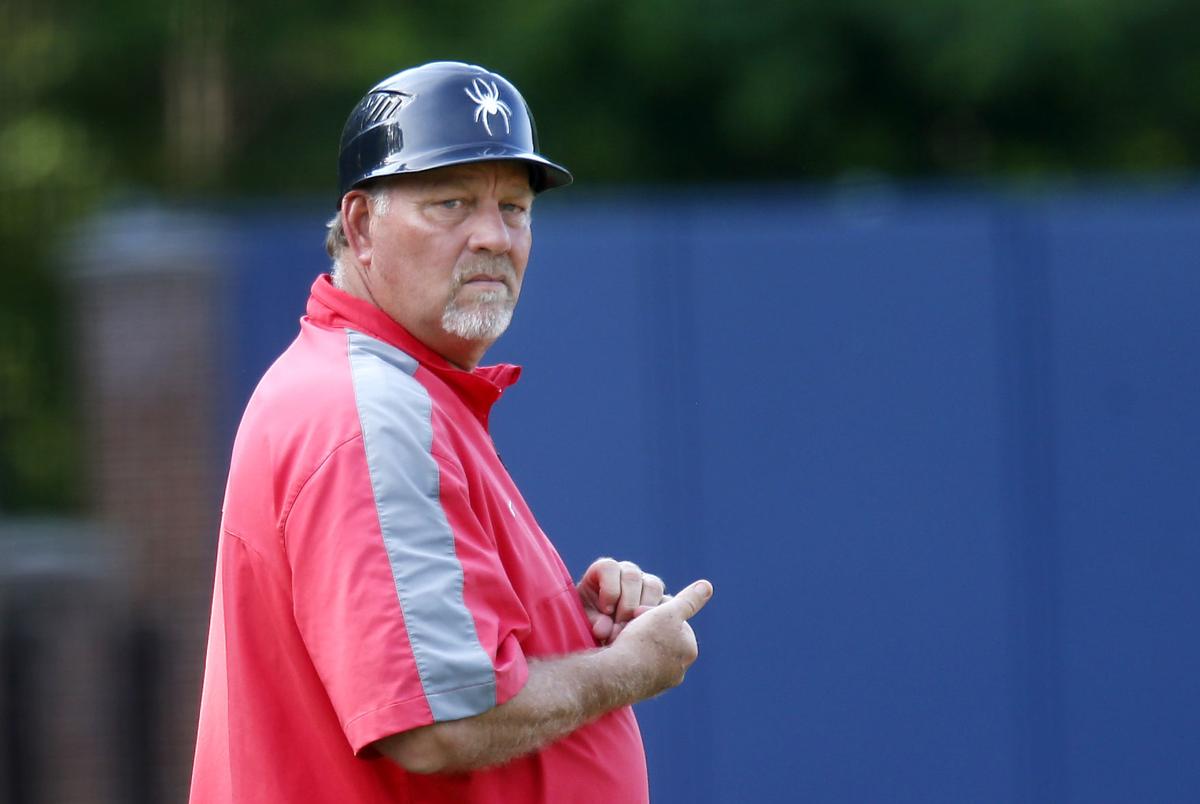 With this year's MLB draft reduced by almost 90%, a significant ripple effect is expected to be felt at baseball's collegiate level.
Reports emerged at the end of last week that the draft will be just five rounds this year, down from the 40 rounds it's been the last several years, to save money. The reduction had been a possibility since March, when MLB and the MLB Players Association agreed to allow the draft to be shortened to a minimum of five rounds.
Beyond the draft itself, clubs may sign an unlimited number of undrafted players, but signing bonuses will be capped at $20,000.
The shortened draft, and the signing bonus stipulation — coupled with the NCAA's decision in March to allow spring sports athletes whose seasons were cut short because of COVID-19 to receive an extra year of eligibility — likely means more talent returning to and entering the college ranks.
While the decision may not bode well for minor league baseball and for those looking to make the leap to it, it could raise the level of play in college baseball for a time, with talent choosing that route because of the state of the draft.
VCU baseball coach Shawn Stiffler said he believes college baseball could, during the next two to three years, be as good as it's ever been.
"I think it's going to be a huge factor this year, with only five rounds," Richmond baseball coach Tracy Woodson said. "I think you're going to see a lot of kids coming back. You're going to have some kids who might be projected top five rounds and they may not get drafted. They're not going to sign for $20,000."
The draft will begin June 10. The reduced format means there will be only 160 players picked this year. And the $20,000 bonus cap represents a significantly lower amount than some may have commanded in a typical year.
Stiffler said he was hoping for a 10-round draft, just to give more players more opportunities. MLB proposed a 10-round draft, but the plan was rejected by the union.
The change makes college seem like a more appealing route for many, for now.
Woodson said that, if he's a parent and his son is getting a lot of his education paid for by playing in college, he wouldn't opt for the $20,000.
"I think if you have an opportunity to get your degree, I think you need to do that no matter what," Stiffler said. "Especially now where you're not talking about life-changing money, outside of five rounds. One thing we know for sure is a degree always has value."
Some schools may see a logjam of talent at certain spots for a time. The NCAA already made a roster-size concession that was part of the eligibility extension decision, to allow for baseball rosters to extend past the previous limit of 35.
Looking ahead, though, more changes could be on the way for the draft and for minor league baseball.
MLB has the right to reduce next year's draft to a minimum of 20 rounds. Swirling in the midst of draft reduction is a proposal, reported last fall, for the contraction of affiliated minor league baseball.
Woodson doesn't believe the draft will expand back to 40 rounds again. The draft, in the past, was unlimited. The number of rounds was set at 50 in 1998 and at 40 in 2012.
"You see the commissioner's office wanted to reduce the numbers of minor league teams," Stiffler said. "Well, as soon as you do that, you reduce the number of jobs, so you reduce the number of drafted players. And I think this has kind of opened up that gate for baseball to do that. ... I hope that's not the case."
For now, the only definite thing is the condensed 2020 draft. As Stiffler said, the draft is out of the collegians' control, so they just have to stay focused on what they can control.
That figures to mean more school for many.
"So continue on and get as much education as you can and continue to develop to be the best player you can," Stiffler said. "And then, as things start to settle down over the next three to four years, and there's more opportunity, hopefully some of these guys can hear their names called and live out their dream."
(804) 649-6233
@RTDjohnoconnor
(804) 649-6442
@wayneeppsjr