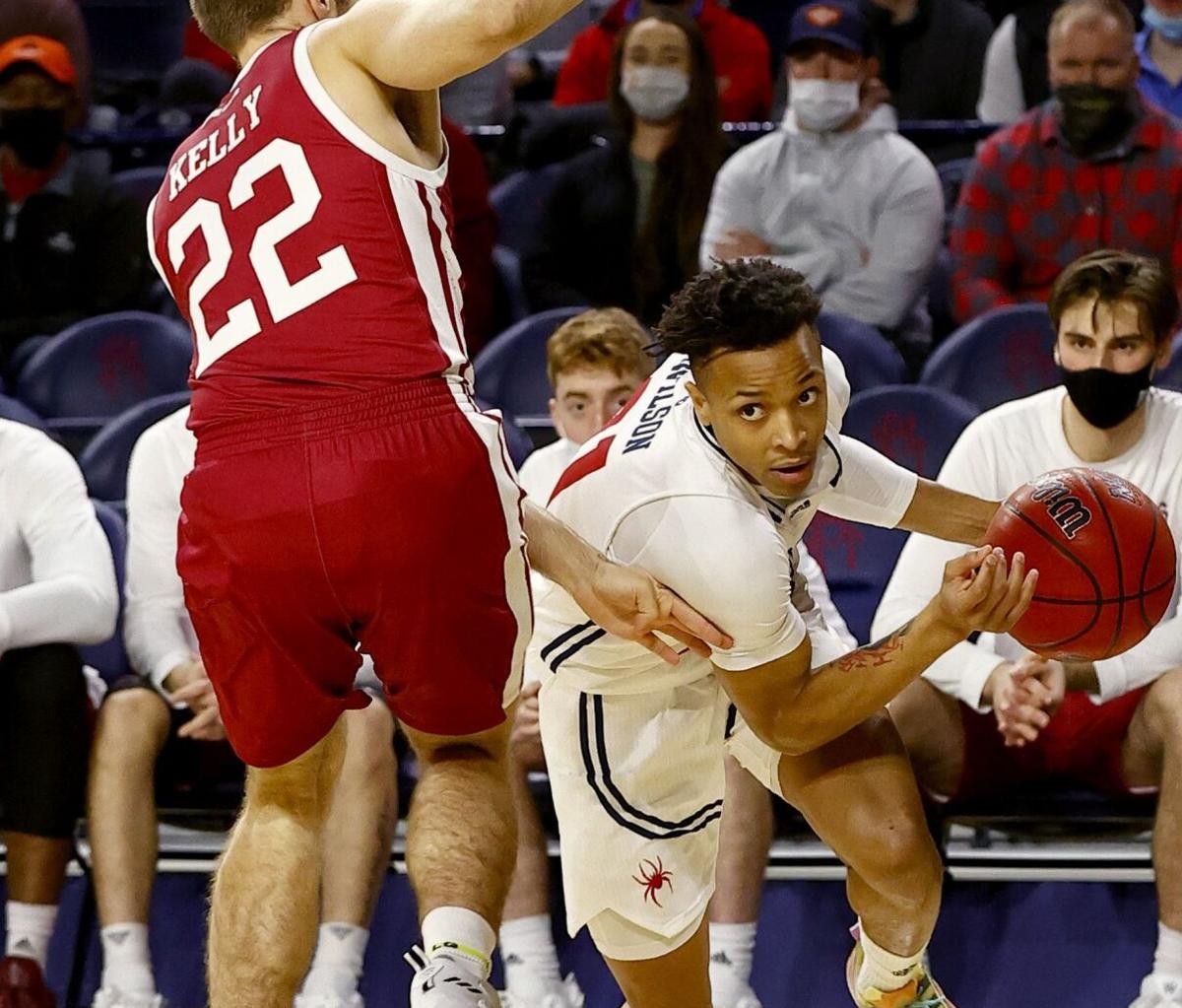 A midweek replacement game could be viewed as an advantageous addition for the University of Richmond as it waits for Friday's 9 p.m. meeting with Davidson at the Robins Center in a nationally televised (ESPNU) Atlantic 10 showcase.
That's not an option for the Spiders in the wake of back-to-back postponements, unless the league unexpectedly reduced the 18-game obligation for each member in response to coronavirus-related interruptions.
The maximum number of regular-season games allowed in Division I is 29, other than programs that participate in multiteam events, in which case 31 are permitted.
That ceiling of 31 is UR's situation after playing in the Baha Mar Hoops Bahamas Championship during late November, when the Spiders lost to Maryland and Mississippi State.
Teams that played full nonconference schedules, such as UR, do not have openings available, presuming the A-10 continues with its plan to make up postponed league games.
Richmond (10-6, 1-2 A-10) played 13 nonconference games without a cancellation, and still has 15 of 18 league games left, counting a trip to Fordham (scheduled for last Saturday but postponed because of COVID-19 problems in the Rams' program) and a visit from George Mason (scheduled for Tuesday but postponed because of COVID issues among Patriots).
The A-10 hasn't announced makeup dates for those two UR games.
GMU on Dec. 29 was able to schedule a replacement game at Kansas on Jan. 1 (76-67 GMU loss) because the Patriots had two nonconference cancellations earlier this season. Saint Louis played Iona on Saturday night (68-67 SLU win) in a game arranged on Friday because a Billikens nonconference game was canceled.
Without the possibility of scheduling a replacement opponent, Richmond will go nine days without a game before hosting Davidson (12-2, 2-0 A-10), the league's highest-rated team in the NCAA NET rankings (No. 38) on Friday. The Wildcats have won 11 straight after starting 1-2, and meet visiting Massachusetts on Tuesday.
Following Richmond's 0-2 A-10 start, the Spiders defeated Massachusetts 80-72 last Wednesday at the Robins Center.
"I think people panic. It's two games into conference play, three games now. Fifteen more games scheduled," UR guard Jacob Gilyard said after the UMass victory. "Got a chance to go 16-2, if you win all your games. That's a hell of a conference season, 16-2. It's a possibility."
After facing Davidson, Richmond is scheduled for an eight-day break, which could be a window for one of the makeup games.
Last season, the Spiders were able to plug in two games not originally on their schedule because UR was going to fall well short of the maximum number of games allowed due to COVID-related pauses. Richmond played and defeated Loyola-Chicago in Indianapolis in mid-December and beat Division III St. Mary's (Maryland) in a mid-February game at the Robins Center.
The Spiders ended up playing 20 regular-season games and finished 14-9 after one A-10 tournament game and two in the NIT.
(804) 649-6233
@RTDjohnoconnor