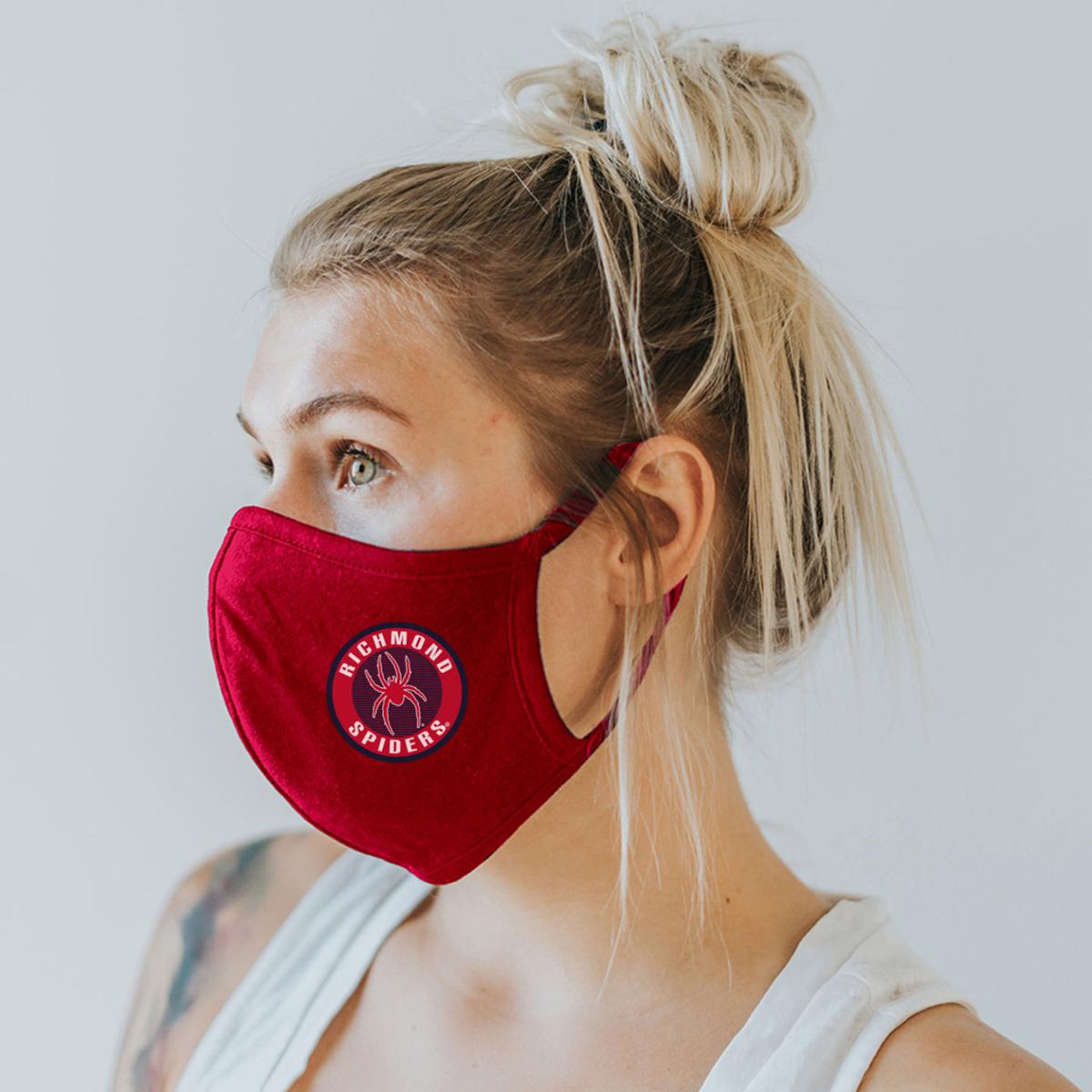 The absence of college sports depresses fall excitement about schools' athletics programs. Alas, it's mask season.
The University of Richmond's campus bookstore, the SpiderShop, isn't open in the lake-spanning Tyler Haynes Commons because of the national health crisis. But the store is doing a brisk online business for masks with the Spider logo on them.
The SpiderShop sold out of its initial order of masks — at $10.99 per unit in red, blue or gray — and has ordered more. The store started selling Spiders masks on July 8 and approximately 200 have been purchased, according to Jennifer Mihalcoe, an operations assistant at the SpiderShop.
The face-covering business, unfortunately, shows no signs of slowing.