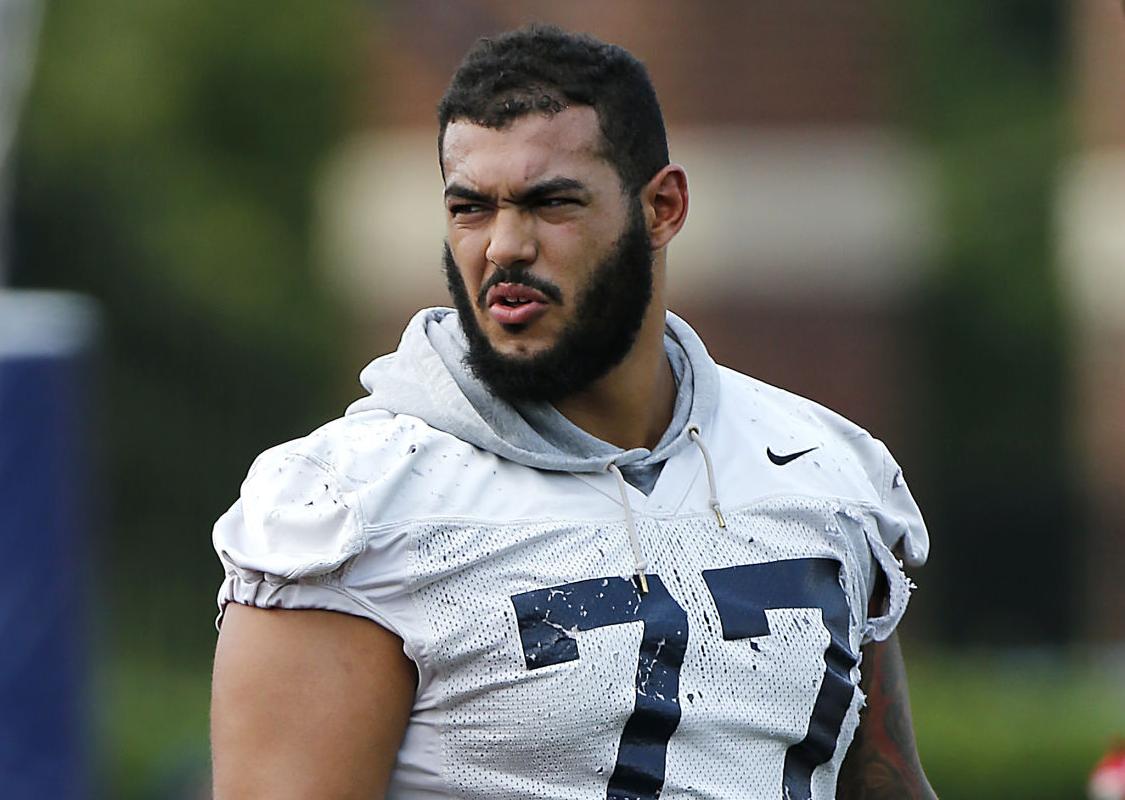 Five months ago, at 4:07 p.m. on March 12, the NCAA canceled its men's and women's basketball tournaments along with remaining winter and spring championships. Member schools followed with individual bulletins.
Cataclysmic. Unprecedented. Disheartening.
But football seemed far enough away to be played after the pandemic subsided. At least, football could fit into a calendar window before the coronavirus circled back for another strike. So University of Richmond football players and college compadres throughout the land trained at home with sights set on fall games.
They lifted and ran and drilled during the back end of March, April, May, June and the first half of July. And then came more bulletins. The FCS is all but kaput for 2020, Richmond included.
"It's been pretty sad at times because during the summer, especially around this time, you're used to being around all your teammates and coaches. Especially right now, it's football all day, seven days a week," Seyoum Settepani, a Spiders offensive lineman and two-year captain, said Monday. "This pandemic is going to do what it has to do. It's bigger than you. It's stronger than you."
UR's players, who got through five spring practices before the curtain fell on college sports, try to see the bright side, according to Settepani, a 6-foot-4 300-pounder from Harlem, N.Y. Soon, they will again be back on campus, training together, though socially distant. Training for what? That's the unknown that keeps them uncomfortable.
Though the NCAA hasn't made it official, the FCS playoffs will not be held in the fall. There's a spring option, perhaps. Nothing official there, either. And if the national health crisis sufficiently fades for FCS teams to play games in the spring, will they lead to playoffs? Conference titles? Nobody knows.
Settepani, a three-year starter, is a fifth-year senior scheduled to graduate at the end of the fall semester. How's he supposed to handle this situation? His preference is a 2021 fall season, though he appreciates that would entail a couple of graduate-school semesters on which he hadn't planned.
The FCS playoffs ordinarily involve 24 teams and five rounds. Settepani can't see that happening in the spring. And look at the geography of UR's league, CAA Football. The conference goes from Maine to North Carolina. With spring travel questionable, and schools' finances hurting, a full CAA spring schedule seems highly unlikely.
"If we aren't playing the best teams in our conference in the spring and we're not playing for the playoffs, then what really are we playing for?" Settepani said. "We're all great competitors, but at the end of the day, we all want to win championships. I don't want to waste my last year of eligibility on a couple of games with no playoffs, or no championship."
If the NCAA can work out a formula that involves substantial spring league competition and playoffs, Settepani said he and his teammates would jump on board. But even that alternative has a major drawback. Spring playoffs could go through late May or early June.
And then preseason practice for 2021 starts in early August?
"God forbid, if anyone gets hurt during the spring season, there's a good chance they're probably not going to be ready for camp in the fall," Settepani said.
The National Junior College Athletic Association will begin its football season — eight games maximum for each team — in late March and close on May 22. The NJCAA's football championship is scheduled for June 3.
"I would speculate that we will delay the fall 2021 season by anywhere from 15 to 45 days before the first game would be allowed," said Dr. Chris Parker, the NJCAA's 39-year-old president, a Halifax County High School and Virginia Tech alumnus.
UR's players will return to campus in time to attend classes on Aug. 24, the first day of the fall academic semester at the school. Still unknown is what they can do in terms of workouts/practices in the absence of a fall season, which Richmond has had every year since 1896.
"That's going to be an NCAA decision," Spiders coach Russ Huesman said. "We're going to keep [players] excited about what's going to happen down the road."
(804) 649-6233
@RTDjohnoconnor