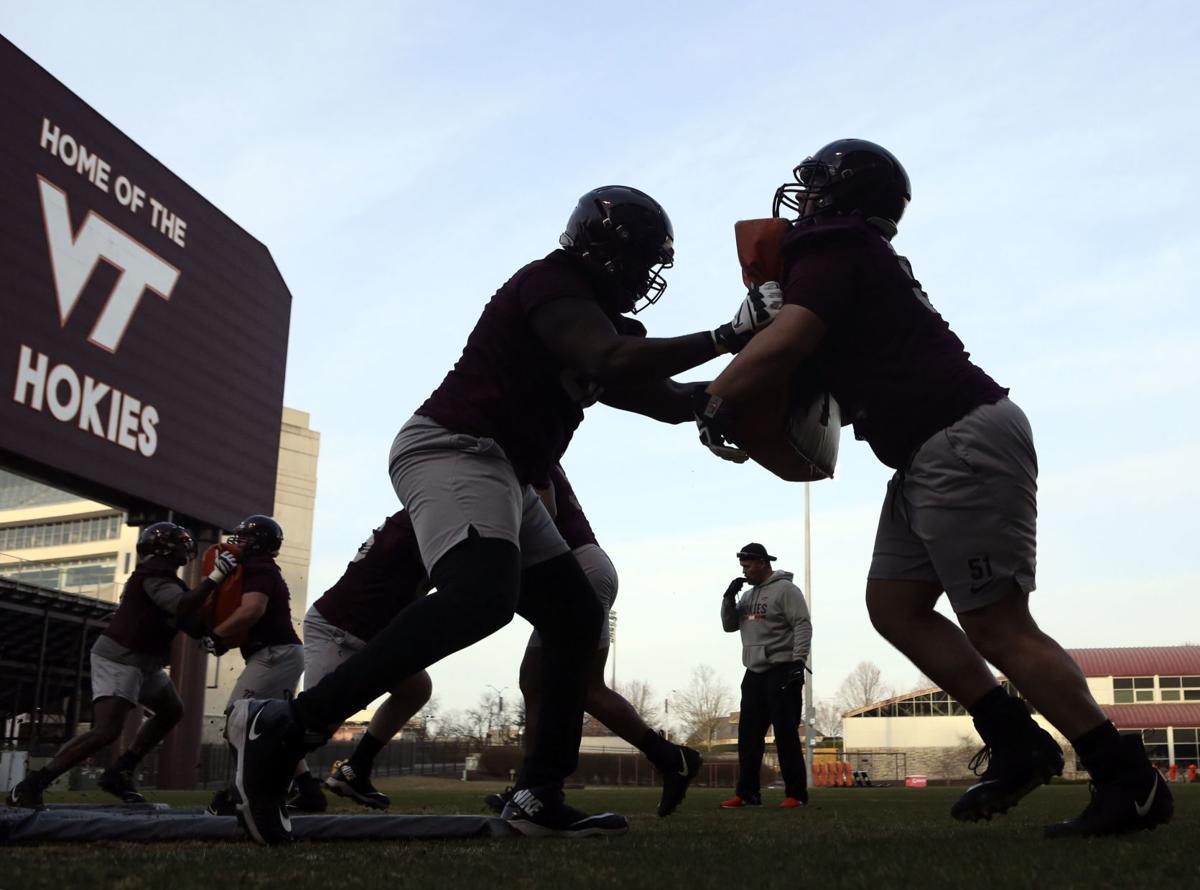 Two of the 110 football players Virginia tested for COVID-19 upon their return to campus were positive for the virus. One of the 97 at FCS powerhouse James Madison was.
Seven of the 317 athletes and athletic staffers tested at Old Dominion were positive.
We know this because those schools publicly released their testing data.
"We always strive for transparency with our constituents, and in this case it is data that is relevant to the general health of the public," said JMU athletic department spokesperson Kevin Warner. "If we are to have football and other fall sports, it is critical that we maintain safety for our student-athletes and staff as well as for members of the public attending our events. All of those factors work in concert when it comes to ensuring the safety of everyone present at an event. As long as we are protecting HIPAA privacy for individuals, we feel it is important to be open and honest about the effectiveness of our protocols for the benefit of all involved."
But not every school in the Commonwealth has been open with their testing results during this pandemic.
Virginia Tech and Liberty, Virginia's other two FBS programs, have not and do not plan to share their data publicly.
"Like many other ACC schools we are sharing any applicable data with the appropriate health department and campus officials," said a Virginia Tech spokesperson.
VCU, a mid-major basketball program that does not have a football team, also isn't revealing test results.
"As a department we've made a policy we're not going to comment on any of the testing," said VCU athletic director Ed McLaughlin.
Across the nation, college athletic programs appear to be split on whether or not releasing testing results is in the best interest of the public or if it's a violation of HIPAA/FERPA laws protecting patient privacy.
"We've been transparent from the beginning," said Clemson president James Clements this week. "We'll continue to be so. I think that's important for the community. They need to know what's going on on the campus and any data that we have we will share. Because we want to keep not just our faculty, staff and students healthy. We want to keep our community healthy as well."
Similarly, there is a split around the ACC, the Power Five conference that is home to both UVA and Virginia Tech. The conference has not instructed its member schools one way or the other.
To date, five schools — UVA, Boston College, Clemson, Georgia Tech and North Carolina — have released detailed statistics including the number of athletes tested and number of positive tests that came back.
"We just think it's in the best interest of public health to have information," said UVA athletic director Carla Williams in a Q&A the school posted to its website. "We just want the best possible opportunity to compete, and if we're going to give it a try, we want to be able to give it our best effort. Having information is better than not having information."
Six others — Virginia Tech, Duke, Miami, Pittsburgh, Syracuse and Wake Forest — have not.
Three schools — Florida State, Louisville and North Carolina State — released limited data.
Additionally, Notre Dame, a full league member in sports other than football and a scheduling partner in football, has released its testing results.
"We felt like it was important for the overall success of college athletics, even if we aren't getting all of the information in our industry, for us to be transparent and to release the numbers," said Williams, "so that health professionals would know and folks in college athletics that are making policy decisions would know as well."
Clemson, which has won the last five ACC championships and two of the last four national titles, has been a national leader in sharing its results, releasing both its initial testing data and offering subsequent updates.
In addition, Clemson has made officials available to local media to help give their statistics context.
"We've certainly taken the tact to be very transparent with those," deputy athletic director Graham Neff said this week during a Zoom call with the media. "I know that hasn't been the case for everybody. That's just been a strategy that this group felt has been important from a civic duty standpoint but then from also a reporting standpoint."
As of July 10, Clemson had tested 722 athletes and staff members, and had recorded 53 positive tests.
An outbreak at North Carolina prompted the Tar Heels to shut down their offseason workouts for two weeks. UNC had 37 players and staff members — out of the 429 it tested — came back positive. It returned to workouts this week.
Similarly, Louisville paused its offseason basketball and swimming workouts after members of those programs tested positive. The school did disclose that information.
At JMU, bringing back athletes is serving — in effect — as a trial run for a possible return of the full student body in the fall.
"There is also a curiosity on our campus to see the effectiveness of these summer procedures with our student-athletes," Warner said. "They are one of the first groups outside of our faculty and staff to be present on campus since the March shutdown.
"So, in a way, they serve as a very small [albeit controlled] pilot group to see what it might look like to have students on our campus this fall."