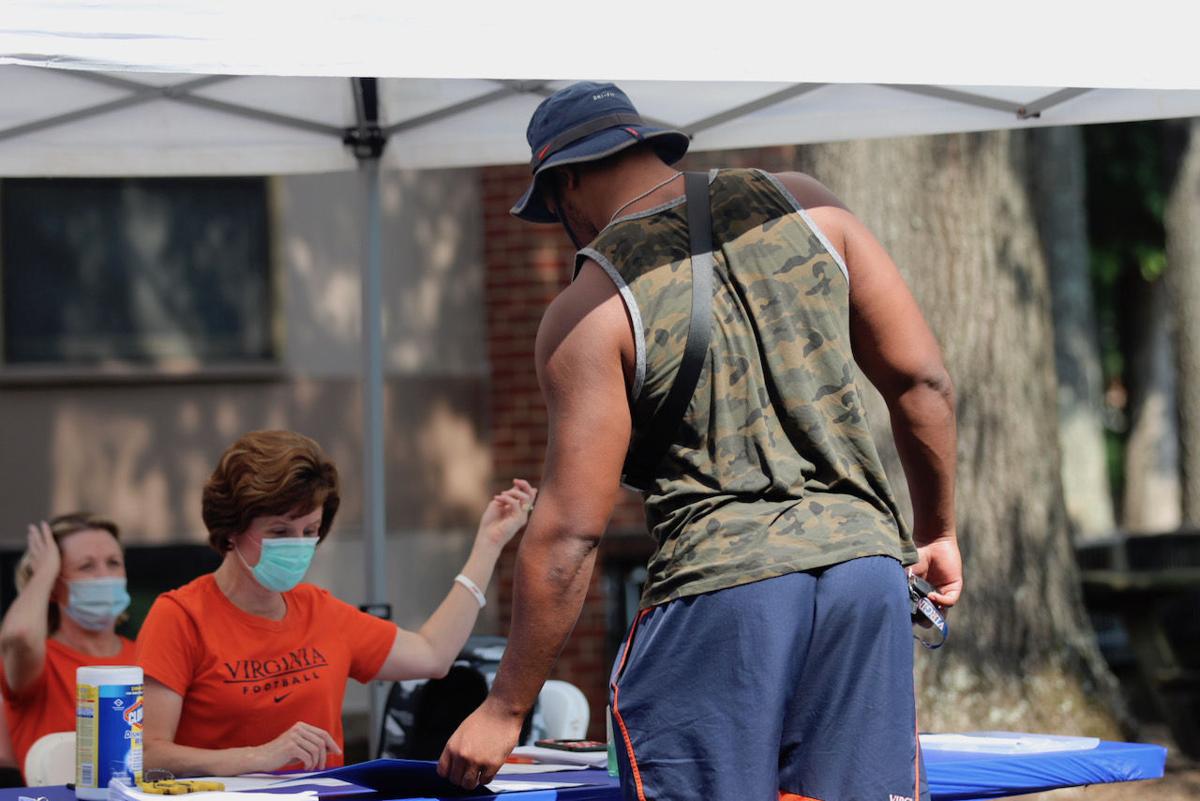 The University of Virginia athletics department released its second update of COVID-19 test results on Friday afternoon. Of the 235 student-athletes who have returned to Grounds since July 5, four have tested positive for the virus.
None of the student-athletes required hospitalization. No information was provided as to whether the athletes that tested positive showed symptoms.
The football team has 112 student-athletes who have received tests since returning on July 5 and three tests were positive. The program previously announced testing 110 student-athletes and receiving two positive test results.
According to UVA's release, the men's basketball, women's basketball, field hockey, football, men's soccer, women's soccer and volleyball program are all back on Grounds. The programs hope fall and winter athletic seasons can be performed safely.
Given the football testing results, 123 student-athletes outside of the football program have been tested for COVID-19 and only one student-athlete produced a positive test result.
"I think it's pretty clear that our student-athletes did a good job at quarantining prior to their return," said Dr. John MacKnight, UVA athletics' medical director and primary care team physician. "They were very responsible about managing themselves beforehand, and then since they have been here they similarly have done what we have asked of them to be responsible for their own care and to be responsible for those around them."
MacKnight is UVA's representative on the ACC's COVID-19 medical advisory group.
The student-athletes who tested positive must self-isolate for at least 10 days. If symptoms persist past the 10-day mark, they self-isolate until symptoms go away and they go three days without a fever.
Close contacts of athletes who test positive are asked to self-quarantine for two weeks.
"The contact tracing, quarantine element of the protocol that we have in place right now, to me is arguably the biggest challenge that we face in trying to pull off the season because you may have a relatively small number of student-athletes who were actually ill, but you may lose a very large number of student-athletes because they were in close proximity to those few individuals who were sick," MacKnight said.
With ACC athletic competition delayed until at least Sept. 1, self-quarantines during the next two weeks won't drastically alter competition. Future positive tests will lead to players sitting for two weeks due to contact tracing, barring a change in protocols from UVA or the ACC.
Given the current protocols, if a quarterback tests positive for COVID-19 in early September, and he's interacted in close proximity to the other quarterbacks, every quarterback would be forced to self-isolate for roughly two weeks. That could leave a team without a quarterback for multiple games.
UVA's numbers remain promising, although plenty of uncertainty remains.
The athletic department plans on providing additional periodic testing updates prior to the start of fall seasons.