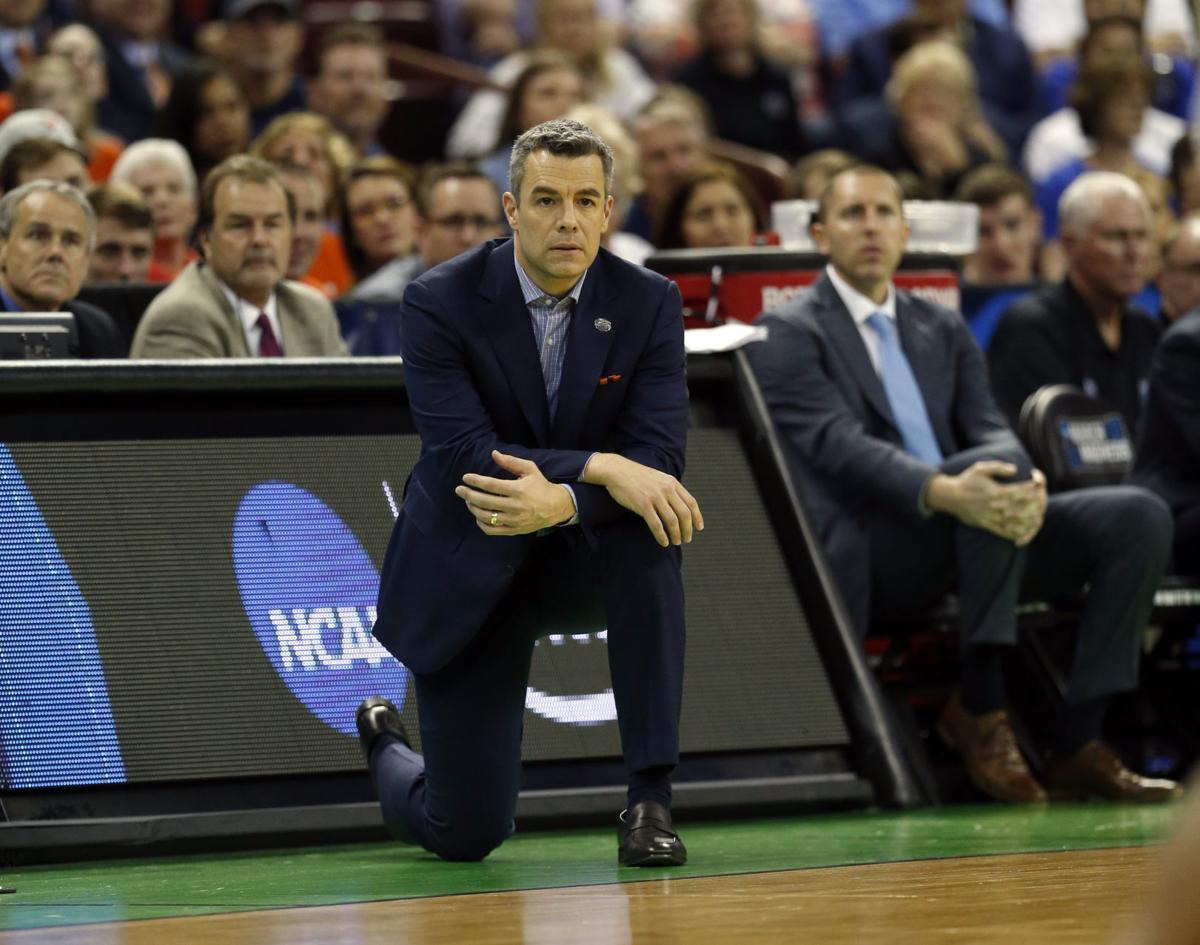 CHARLOTTESVILLE — After winning the national championship, the Virginia basketball team won't be following the tradition of visiting the White House.
"We have received inquiries about a visit to the White House," UVA coach Tony Bennett said in a statement the school released Friday. "With several players either pursuing pro opportunities or moving on from UVA, it would be difficult, if not impossible to get everyone back together. We would have to respectfully decline an invitation."
Virginia went 35-3 this season and beat Texas Tech to win the school's first basketball national championship earlier this month. Since then, junior guards Kyle Guy and Ty Jerome, junior forward Mamadi Diakite and sophomore forward De'Andre Hunter all have declared for the NBA draft. In addition, sophomore reserve guard Marco Anthony has said that he has entered his name in the NCAA's transfer portal and will be leaving the Cavaliers.
Hunter retweeted the school's announcement, adding the words "No Thanks Trump," followed by two laughing emojis.
Last year's champion, Villanova, announced it would not visit the White House after not being invited for months after its win. In 2017, North Carolina didn't attend the White House, citing scheduling difficulties.
This year's women's national champions, the Baylor Bears, have accepted an invitation to visit the White House on Monday. They are expected to visit with President Donald Trump.
Coach Kim Mulkey and her team also visited the White House after previous national titles, meeting with President George W. Bush in 2005 and President Barack Obama in 2012.
Two years ago, a number of Philadelphia Eagles players — including former UVA standout Chris Long — refused to attend the team's White House visit after winning the Super Bowl. The 2017 NBA champion Golden State Warriors also passed on a trip to 1600 Pennsylvania Ave., despite visiting the White House in 2015 when they won. That year, Obama was still in office.